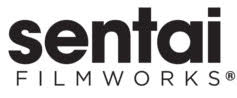 What You Need to Know:
A witch emerges from seclusion to recover a stolen book of magic in Sentai Filmworks' newest acquisition: Grimoire of Zero, which is based on the hit light novel series Zero kara Hajimeru Mahou no Sho, and produced by the same studio responsible for Akame ga Kill!, Re: ZERO – Starting Life in Another World, Steins; Gate, and Matoi the Sacred Slayer.
Grimoire of Zero will air exclusively in the U.S. on Anime Strike, the curated on-demand anime subscription from Amazon Channels, for the Spring 2017 anime simulcast season, which will begin to stream new episodes every Monday starting April 10.
Source: Official Press Release
In Liturgical Year 526, sorcery has spread throughout the land, but few are aware of a rival practice called "magic." One day, a half-man, half-beast mercenary who has found himself on the run encounters a beautiful witch known only as "Zero." Zero makes him an offer: if he escorts her on the search for her stolen grimoire, she will help him gain a human form. Despite his hatred for witches, the nameless mercenary accompanies Zero and guards her as she sets out to reclaim a book that has the power to destroy the world.
---
Grimoire of Zero looks to be an exciting anime for many fans, especially that it's being produced by the same folks behind Akame ga Kill.
Sounds very magical and full of action. Definitely look forward to subbing on Anime Strike for this!
---