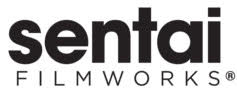 What You Need to Know:
It's been quite a while since we've heard from Sentai Filmworks, but perhaps with E3 out of the way now's the perfect time to release more news to everyone! The team has announced that they've added the fantasy-adventure MADE IN ABYSS to its Summer 2017 season lineup. The series will soon be available to stream in the U.S. on Anime Strike, the curated on-demand anime subscription from Amazon Channels.
Animation Production will be handled by Kinema Citrus (Black Bullet, Barakamon, Is the Order a Rabbit??). Masayuki Kojima (Monster, Black Bullet) will direct the series, with series composition by Hideyuki Kurata (The Fruit of Grisaia, Drifters, The World God Only Knows).
For more on Sentai Filmworks and other major updates, be sure to visit their official website, along with Facebook and Twitter.
Source: Official Press Release
Story Synopsis
The "Abyss" is the last unexplored region, an enormous and treacherous cave system filled with ancient relics and strange creatures. Only the bravest of adventurers can traverse its depths, earning them the nickname, "Cave Raiders." Within the depths of the Abyss, an orphaned girl named Rico stumbles upon a robot who looks like a young boy. Tantalized by the mysteries of the Abyss, Rico and her new friend descend into uncharted territory to unlock its mysteries, but what lies in wait for them in the darkness?
---
I like the story behind MADE IN ABYSS, it sounds really futuristic and dark.
Great to see Sentai Filmworks back at it with the anime news!
---