También puedes leer este artículo en:Español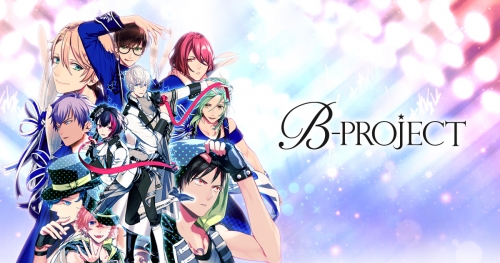 What You Need to Know:
As if you didn't need any more pretty boys coming to your screen, male singing idol B-PROJECT has been announced for July with A-1 Productions producing!
Birthed from the minds to Takanori Nishikawa(T.M. Revolution) and Chiyomaru Shikura (Steins;Gate & Occultic;Nine) this goes into a newer and starkly different field for them.
The story is as follows:
"Having just entered the major recording label company "Ganderra Music," Tsubasa is feeling like he's under attack! He has barely joined but as soon as he's in, he is put in charge of a idol group called B-PROJECT. Does it get better? Of course it does! B-PROJECT is not actually one idol group, but three. He is now in charge of Kitakore, THRIVE, and MooNs. This is his first job but suddenly it has become the most unordinary thing ever! From problems to accidents, things just keep happening!
With everyone having their own thoughts and options, these individual boys will work together to be ambitious!"
Source: Yaraon Blog
Reactions Around the Web
Men as idols? I'm going to hurl...
Crap! They look cute!
This is going to sell well.
This is like love live! in male form...
This is all because of Osomatsu-san!!!!
---
Noooooope. Nope. Nope. Nope. This is a whole lotta nope. I only watch one anime like this a year and Osomasu-san is it for me.
BEE-KUN OPEN YOUR MIND! I hope though that they do fanservice for the female fans!
[ad_dfp position="bottom1" unit_pc1="true" unit_pc2="true" unit_sp1="true" class="mt40"]