Back in 1999, SNK and CAPCOM brought their best fighters together for a fighting game extravaganza! The dream collaboration that can fit in your hands can now be enjoyed on Nintendo Switch!

What You Need to Know:
SNK CORPORATION is proud to announce that SNK VS. CAPCOM: THE MATCH OF THE MILLENNIUM is available to download today for the Nintendo Switch!
Fearsome fighters from killer series such as KOF, SAMURAI SHODOWN, STREET FIGHTER, and DARKSTALKERS clash fists in an all-out 26-fighter brawl!
Choose from either Single, Tag, or Team-based fighting modes! Additionally, there are 3 different battle styles you can choose from!
What's a fighting game without Survival, Time Attack, and Mini Games to keep you busy in-between bouts? Collect points and unlock those hidden characters!
Of course, SNK VS CAPCOM: THE MATCH OF THE MILLENNIUM also takes advantage of the Nintendo Switch's Tabletop and Handheld modes! That means you and a friend can duke it out wherever you want!
Check out the launch trailer below!

If you want to see the game in action LIVE, come check out our livestream on Twitch at https://twitch.tv/honeysgaming today, Feb. 17th at 2:00pm PST / 5:00pm EST!
Source: Official Press Release
SNK VS. CAPCOM: THE MATCH OF THE MILLENNIUM
Genre: Versus Fighting Game
Platform: Nintendo Switch (Download)
Release: February 17th, 2021
Price: $7.99 / €7.99
Players: 1 to 2 players
ESRB: Teen
Store: Nintendo eShop
Official Site: https://www.snk-corp.co.jp/us/games/ngpcs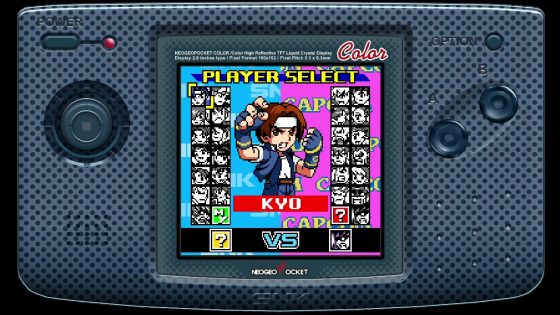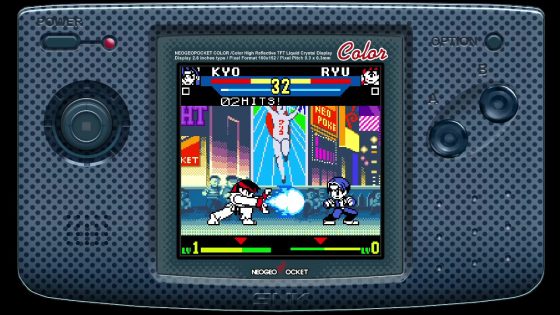 About the NEOGEO POCKET COLOR SELECTION
SNK launched the NEOGEO POCKET COLOR, a literal pocket-sized handheld gaming system back in 1999. Many games were made for it, and finally, some of those amazing classics are finding their way to the Nintendo Switch though the NEOGEO POCKET COLOR SELECTION. Not only are these games perfectly emulated to look and play as they did back on the NEOGEO POCKET COLOR, but advancements in technology have enabled them to be played together with a friend with just one copy, and you can even change the virtual exterior designs on a whim! Currently, SNK VS. CAPCOM: THE MATCH OF THE MILLENNIUM in addition with FATAL FURY FIRST CONTACT, THE LAST BLADE: Beyond the Destiny, KING OF FIGHTERS R-2, SAMURAI SHODOWN! 2, and SNK GALS' FIGHTERS are available to download!
---
Retro gaming at its best!
I'm going to beat you at least once, Bee-kun!