Sonny Boy

Genre:
Sci-Fi, Superpower, School
---
Airing Date:
July 15, 2021
---
Official Images / Key Visuals
Synopsis
It's August 16 and the exceedingly long summer vacation is half over. Junior high school third grader Nagara was at school when he suddenly got dragged into an unimaginable situation. The school drifted into another dimension along with him, Mizuho, Asakaze, the mysterious transfer student Nozomi, and 33 other classmates. And to top that off, they each acquired special abilities. Having the time of their lives with their newfound supernatural powers, some are doing as they please and running amok, some are trying to take over as leader, and others are desperately looking for a way back home. In the face of a series of inexplicable situations, the boys and girls are suddenly thrown into a free-for-all for their survival. With emotions of swirling distrust and uncontrollable jealousy running high, and conflict arising from those who desire to rule, will Nagara and the others ever be able to break free of this world and return home safely?
Characters & Voice Actors
Nagara:
Aoi Ichikawa
A third-year junior high school student tired of his environment and feels like giving up on his life. Seems like he is not communicating well with his family, keeps distance from his classmates and looks at them with a cold attitude. His acquired ability after the drift is still unknown.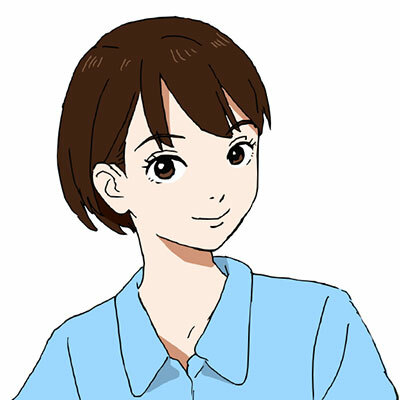 Nozomi:
Saori Oonishi
A transfer student from Berlin, who seems mysterious. On the first day of transfer, Nagara witnesses her ripping a textbook on the roof. She has a strong will and never changes herself no matter how difficult the situation is. This characteristic is clearly reflected in her eyes looking straight ahead. Her ability is "Compass", which enables her to see a light that indicates whatever she is looking for from anywhere.
Mizuho:
Aoi Yuuki
A third-year junior high school student who always carries a tote bag with three cats, "Tora, Gen, and Sakura," which her grandmother cherished. She has a self-paced and moody personality, and is honest with her feelings. She is isolated in her community as she doesn't actively involve herself with others. Her newfound ability is called "Nyamazon",where her cats brings whatever she desires. Her ability is indispensable for survival life and therefore other students rely on this, but Mizuho does not seem to like it.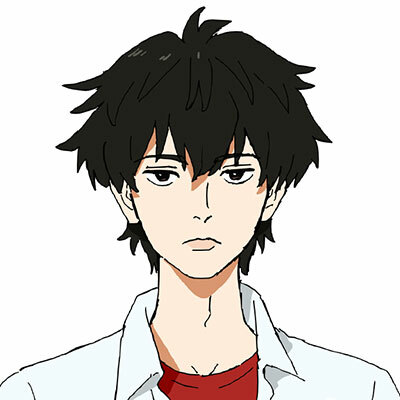 Asakaze:
Chiaki Kobayashi
He hates following orders and has a rebellious personality. When students caught the drift, he violently opposed the student organization's move to manage the students, causing a turmoil. His ability, "Slowlight" can control gravity. During the dangerous survival life, Asakaze's ability often helps others and gradually catches attention among the students who struggle to return to the original world.
Rajidani:
Hiroki Goto
A young guy with exotic looks and a sharp mind. After drifting into another dimension, he becomes extremely curious about the strange new world, and along with Nagara and Nozomi, he focuses his efforts on unraveling its mysteries. His manifested ability "Pocket Computer" allows programs to be reflected in the real world. His powers bring about a key turning point for everyone's survival.
Hoshi:
Ami Naito
The star-shaped birthmark under his left eye is his most attractive feature. Despite his adorable looks, he's quite mature. In order to make sense of the confusing situation he and his classmates are in, he lights a fire under Cap and grooms him to become the leader so that he can quietly work behind the scenes. His ability "Hope," enables him to give images a tangible form.
Pony:
Hana Sato
The student council president who doesn't talk much and always has a cold look on her face. She often works together with Hoshi and uses her position to coordinate the students. While adrift in the other dimension, she manifests the ability "Switch," which allows her to switch places with whoever she touches.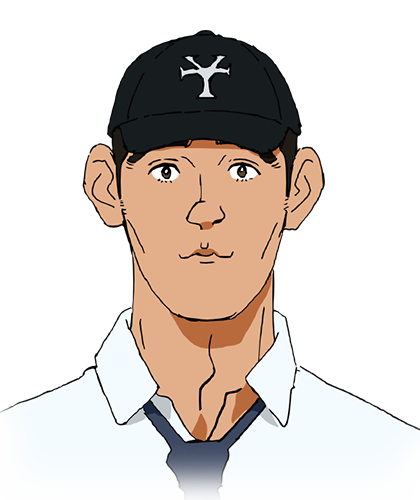 Cap:
Ueda Yoji
A strapping young lad who everyone calls "Cap" because of the baseball cap he's always wearing. Due to certain developments, he assumes the leader role of the students caught in the drift, even though he's actually a timid and kind person. It seems that he and Nagara are friends from when they belonged to the same Little League Baseball team. When he is in the club room with no one around, he can access his newfound ability "Utility Club Room" and create various things.
Theme Songs

Opening Song: "Shounen Shoujo" by Ginnan BOYZ

Main Staff

Original Creator: Natsugo Natsume
Director: Natsugo Natsume
Script: Natsugo Natsume
Character Design: Norifumi Kugai
Sound Director: Shouji Hata
Original Illustrator: Hisashi Eguchi
(Credit Honey's Anime when you use our description.)
---