También puedes leer este artículo en:Español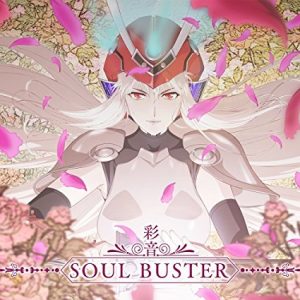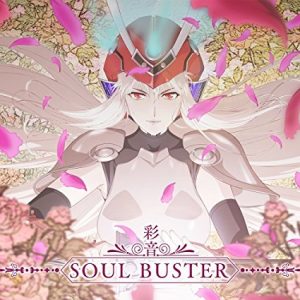 Soul Buster

Genre:
Fantasy, Action, Supernatural, History
---
Airing Date:
October 4 2016
---
Honey's Highlights
Whaaaaat? Boudacious Beautiful Babe general coming from the past and serves under him while kicking butt? What... this sounds like it has real promise! Have you seen the boobs on Un? hehehe
From the trailer it looks like this is going to be a card based summoning system? I wonder... This is like Yu-Gi-Oh, since there are so many historical/magical figures, or is it going to be like the Persona 4: The Animation. Either way, the PV has my attention!
I think you are on the right path Honey-chan. Cards could certainly be the focus of this series and then I think of Selector Infected WIXOSS. This does have historical elements to it as well so Sengoku Basara and Donten ni Warau fans will like this one.
Good point. People who have seen the Romance of the Three Kingdoms anime as well will be in the know! Hmm... this is a semi-short anime aka the episodes are 15 minutes, so if we are lucky, we may get 26 which would equate to a whole season!
They had better just not drag out the fights unnecesarily long like they do in some *coughshounencough* anime...
Promotional Videos / PV
OVA PV:
Synopsis
China - Jingzhou
If you refer to history books this is a time where various militaries clashed; the Three Kingdoms Period. In this city resides a male high school student who hates history. His name is Shin Son and he is shown a nightmare one day. Once he wakes from his dream, one strange event after another continues to happen! In the middle of failing to understand it all, suddenly the great commander from the Three Kingdoms Period Wei Yan appears in front of him and is after his life?! Just in the nick of time, a mysterious beautiful girl appears in front of Shin Son as well. What sort of tests and trials now await Shin as he has just witnessed a fierce battle between two Three Kingdom Period Commanders?!
Three Episode Impression
Soul Buster feels like an afterthought to the current anime season. Next to action-filled shows like Drifters or Slice of Life anime like Fune wo Amu, we are presented with a cheap show whose episodes merely last 13 minutes. The plot of Soul Buster presents one cliché after the other and in the end lacks both freshness and a proper execution that might have turned the storyline into a decent show. We admit that the producers have tried something new with Soul Buster's visuals, but it did not help us get over its meager plot. This anime didn't succeed at leaving a memorable impression on us, since it does not offer anything we haven't seen before and moves at an incredibly high speed. Give this show a try if you are interested in Chinese history or a quick Action show to kill some time.
Characters & Voice Actors List
Shin Son

Voice Actor: Takahiro Mizushima
---
Shin is a high school student in Jingzhou, who cannot stand anything that has to do with the Three Kingdoms period. He is a coward, but he is quite clever and also has a sense of responsibility. By chance, he is able to do something in his dreams and happens to unseal the history of the Three Kingdoms! While still unable to grasp the situation unfolding around him, he steps into a fierce battle between commanders of the Three Kingdom Period!
Yu Shuu

Voice Actor: Rui Tanabe
---
Yu was previously a commander for the Wu military. She carved a name for herself in history due to her outstanding brilliance and tactics. Through some sort of fate, she was selected by Shin and now must journey together with him. However, she does not seem to recognize Shin as her master. She may be a beauty, but for some reason, Yu is not very feminine at all.
Un Ryou

Voice Actor: Seira Ryuu
---
Un is a classmate of Shin's and not only is she beautiful, but she is also an honors student. For generations, her family has upheld the ways Nanpou Sokei and as the successor, she has a strong sense of responsibility. Un is extremely proud and is strict not only on herself but those around her. She places more importance on logic than feelings and as such, sometimes she can be quite cruel in her judgement.
Yi Bairin

Voice Actor: Tetsuya Kakihara
---
Theme Songs

Opening Song: SOUL BUSTER by Ayane
Ending Song: MY OWN LIFE by Zwei

Adaptation

Chinese Manga


Main Staff

Original Creator: Bai Mao
Director: Kobun Shizuno
Assistant Director: Odahiro Watanabe
Series Composition: Masaya Honda
Character Design: Tsutomu Miyazawa
Animation Director: Tsutomu Miyazawa, Masaaki Sakurai, Ippei Ichii
Sound Director: Katsunori Shimizu
Music: Akiyuki Tateyama
(Credit Honey's Anime when you use our description.)
---