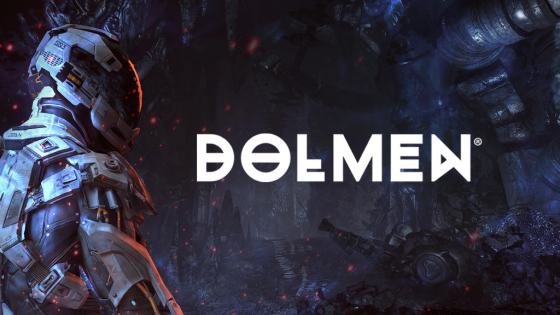 What You Need to Know:
The moment we watched the trailer and saw the game in action, we knew we had to write something about DOLMEN. Brazil-based independent developer Massive Work Studio have created an awesome title that really takes players into a fresh new world, with a culture of its own and you must save humanity at all costs.
Abraão Segundo and Alex Oliver, who previously worked on AAA titles such as Injustice 2, Diablo and World of Warcraft, aims to finally bring DOLMEN, a SoulsBorne-inspired title which combines futuristic Sci-Fi with Lovecraftian horror, to the world on Windows PC and consoles.
Massive Work Studio has a $90,000 USD Kickstarter goal to fund DOLMEN, targeting an early 2019 release on Steam for Windows PC, with Xbox One and PlayStation®4 versions launching at a later date. If they meet their stretch goal the team has promised to also release a Nintendo Switch version too, so if you're looking to support this awesome company then click here!
Source: Official Press Release
Description
DOLMEN challenges players to adapt to survive against the harsh elements and eldritch monstrosities belonging to a hostile alien world. Players crashland onto Revion Prime, the location of the greatest recorded massacre in galactic history. The corpses of those who lived there long ago and lost their lives to war orbit the planet — like a mass grave suspended in time. As the sole survivor of a crew of astronauts, pulled from charted space and abducted into a distant future, you awake below the planet's surface with no supplies. Being alone on Revion Prime is like having been forgotten by life itself. With no answers as to how you got there, or what happened to your crew, your journey begins in the dark.
Game Features
Explore a Devastated, Darkly Beautiful Planet: Revion Prime is an alien world, with environments inspired by the work of macabre artists like H.R. Giger and H.P. Lovecraft, that challenges you to unearth its dark history by connecting fragments of the past.
Engage in Fast-Paced Dynamic Combat: Combat is intense and heavily based on timing, mixing melee-based attacks, Over-the-Shoulder (OTS) perspective long-range shooting and the use of defensive maneuvers such as dodging and blocking.
Adapt or Perish; Craft to Survive: Mankind, so we believe, has become a prevalent species due to its ability to endure and adapt to inhospitable environments. Build up your skills and scavenge what little resources are available to create items and customize your equipment. You're going to need anything you can find to live to see another day.
---
Damn this game looks super crisp and really scary!
I like the Dead Space feel to it, combined with the SoulsBorne style of gameplay. I really hope it succeeds.
---