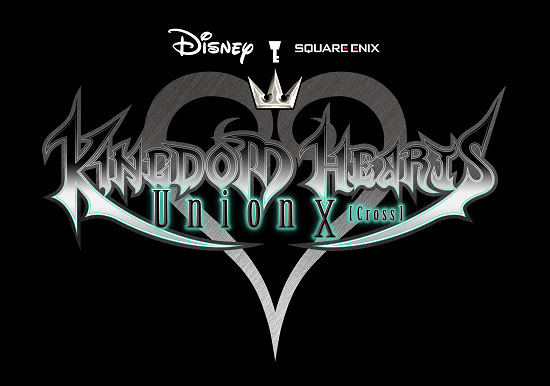 What You Need to Know:
With Christmas just around the corner and everyone's preparing for the big feast that comes with it, Square Enix has a little early gift for fans out there. They're spreading the holiday cheer with holiday-themed updates and giveaways across its popular mobile titles, including KINGDOM HEARTS Union χ[Cross], MOBIUS FINAL FANTASY and FINAL FANTASY BRAVE EXVIUS .
Scroll down below to see all of the wonderful gifts that they're giving away!
Source: Official Press Release
KINGDOM HEARTS Union χ [Cross]
New in-game holiday presents for players will be given to all players at the end of the month. Other seasonal events include:
New Coliseum Event - Throughout the month of December, players can earn special reindeer pet avatar parts as prizes in the Coliseum
Zero AP Campaign – Players can play as many quests as they like without any AP ("stamina") restrictions for the majority of the month
Holiday-Themed Avatars – Players can celebrate the season with adorable "Festivities" avatar boards, available now through December 25.
MOBIUS FINAL FANTASY
FINAL FANTASY VII REMAKE Collaboration Returns – This collaboration marks a rare appearance of the FINAL FANTASY VII REMAKE version of Cloud, and has been brought back for players by popular demand. Cloud and the Warrior of Light head back to the Mako Reactor for the ultimate crossover event.
Year-End Greater Summon Festival - Cloud from FINAL FANTASY VII REMAKE joins the ranks as an "Ultimate Hero," a powerful job card that allows players to swap out the Warrior of Light model and play as Cloud himself.
Christmas Region: Messengers of Hope – Christmas has arrived to Palamecia, and players can join the special Christmas campaign on December 17 in a special limited time region. Players can receive Christmas Tickets, collect Christmas Stars and get magicite by defeating special holiday monsters.
New job for Meia, Santa Lucia Introduced – Available starting December 17, a new holiday-themed job will be available for Meia, the powerful sorceress.
Presents for All Players - A "Mobius Box" present will be automatically unlocked for new and returning players, and existing players will get 50 Ability Tickets by simply logging-in.
FINAL FANTASY BRAVE EXVIUS
Cloud Strife Joins the Fray - The legendary FINAL FANTASY VII character, Cloud, is available to summon in-game now!
King Of Darkness Raid - Designed by a player of the Japanese version, the raid boss, "Trytrinity" makes its debut in the global version of the game. In this raid, players can bask in bountiful rewards.
Holiday Themed-Units: Christine, Kryla, Carrie are all available to summon later this month.
2016 Holiday-Themed Units Return: Favorites from the 2016 holiday season including White Knight Noel and Santa Roselia will become available at the end of the month.
---
Aww those little avatars look so adorable in their Christmas costumes!
Looks like I have some incentive to start laying Brave Exvius again!
---