In our previous articles we talked about different types of anime openings. As we already said, anime openings are made with the specific intention of nicely wrapping up a show, raising the hype and making us excited for the show. Mixing wonderful visuals together with a nice song contributes to create unforgettable openings; then, when the show in question turns out to be worth it, too, that opening can really leave a mark inside our hearts. In this article, we decided to talk about the best 5 anime openings of the shows aired during summer. Stick with us until the end, we won't fail you!
5. "Grand Blue" by Shounan no Kaze – Grand Blue

Episodes: 12
Aired: July 2018 – September 2018
Iori Kitahara's just began his freshman year at university. His dream is to live a college life full of friends and surrounded by beautiful girls. When Iori moves into the Grand Blue – his uncle's scuba diving shop – things don't go according to his wishes. The upperclassmen make him join alcoholic activities, and that results into Iori being scorned by his cousing Chisa Kotegawa. The situation can be resolved, though, and Iori is willing to make his dream of a wonderful college life come true.
Grand Blue, performed by Shounan no Kaze, immediately brings the viewers in the mood of the entire show. In fact, we see frames of Iori reading for an immersion, surrounded by friends and wonderful girls. As the opening goes on, with its catchy theme, we see Iori's excursion underwater with his friends and cousin Chisa Kotegawa. The opening comes to an end showing a relaxed Iori enjoying his boat trip together with his new friends!
---
4. "VORACITY" by MYTH&ROID – Overlord III

Episodes: 13
Aired: July 2018 – October 2018
The virtual reality game Yggdrasil has come to an end. Momonga, as a powerful wizard and master of a dark guild – Ainz Ooal Gown – decides to spend the last hour in the game, as it gradually begins to shut down. However, much to his surprise, Momonga finds himself still active in his character even after the disconnection of the game; what's more, the default characters of the game have developed personalities. He needs to investigate, asking help to his servants. In this third season, Momonga's investigation keep going!
Voracity is performed by Myth&Roid, and it starts off with a catchy beat, presenting the characters. One frame after the other, we see Momonga surrounded by his comrades, and then even his foes are presented one by one. Toward the end, we see Momonga perform one of his magic spells, and the opening ends with him face to face with his sworn enemy!
---
3. "Tomoshibi no Manimani" by Nao Touyama – Kakuriyo no Yadomeishi (Kakuriyo: Bed & Breakfast for Spirits)

Episodes: 26
Aired: April 2018 – September 2018
The college student Aoi Tsubaki has the ability to see the spirits, inherited from her grandfather. When he died, though, Aoi's life drastically changed. First, she began living on her own, then a demon named Oodanna appeared before her very eyes. Aoi's grandfather had a debt with the ogre Oodanna, so now it's up to her to pay it by becoming the demon's bride. Obviously, she refuses right away, offering in exchange to pay the debt by working for Oodanna.
Kakuriyo no Yadomeishi's opening is perfect as it fits perfectly with the main idea of a girl dealing with yokai. In fact, it starts off with Japanese folklore, showing some demons, and then it goes on showing in an almost abstract way Aoi dealing with the ogre Oodanna. Then there are frames of Aoi's past, and right after, with a background full of lights and cherry petals falling, Aoi and Oodanna looking at each other. After other frames showing slices of the everyday life in the temple, the opening ends with another background full of cherry petals falling, and Aoi reaching Oodanna.
---
2. "Red Swan" by X JAPAN feat. HYDE – Shingeki no Kyojin Season 3 (Attack on Titan Season 3)

Episodes: unknown
Aired: July 2018 – ongoing
In a violent world where titans eat human beings only for mere pleasure, humanity struggles to fight them back, and in the meantime, to look for answers. After his mother got devoured by a titan before his very eyes, Eren Yeager, a young boy, decides to enlist into the Survey Corps. He wishes to one day fight against them outside the walls, seeking revenge for what was taken from him. After shocking events, losses, and trouble, the third season keeps following Eren and his comrades' deeds...
Shingeki no Kyojin's third opening is simply poetic. The lyrics mix English and Japanese, and the opening starts off by showing Eren, Mikasa and Armin, and some of their deeds. Then the focus moves on Levi, and other important characters' past. On a blue sky background, Eren then confronts himself with his child self; after another look at the past, the opening comes to an end showing Eren, Armin and Mikasa smiling together.
---
1. "Found & lost" by Survive Said The Prophet – Banana Fish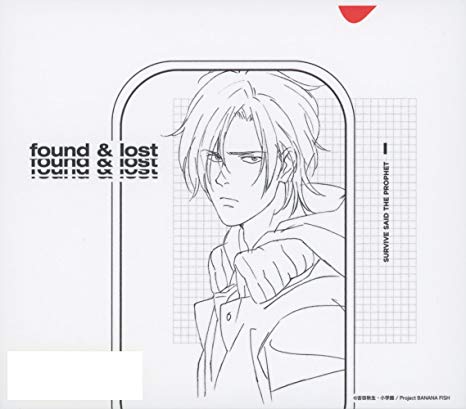 Episodes: 24
Aired: July 2018 – ongoing
Ash Lynx is a 17-year-old beautiful boy. Despite his young age, he is a ruthless killer, and a gang leader living in New York, who holds no hope for the future. The mob boss who raised him – Dino Golzine – wanted to make Ash his sex toy, and his heir. But Ash's life changes for good when he meets a dying man in an alley; days after, another fated meeting will contribute to change Ash's situation. The Japanese photographer Eiji Okumura will eventually become a comrade, a close friend, and maybe something more...
Banana Fish's opening is Found & lost, performed by Survive Said The Prophets. It starts off with confusing frames of NYC, and then we see Ash Lynx, then Eiji Okumura, and finally the two of them together. Right after, on a background full of flames, Ash looks at the shapes of his enemies, Dino Golzine included. During the chorus we see Ash fighting, and Eiji running, and after other confusing frames showing other characters, the opening ends with Ash closing the door, disappearing behind it.
---
Final Thoughts
Our chart of the best 5 summer 2018 anime openings came to an end! How did you like it? We tried to choose those openings pumping the viewers up, raising the hype for the show, and perfectly fitting with the various plots. Now it's your turn: what was your favorite opening of summer 2018? Don't hesitate to let us know in the comments below!
---