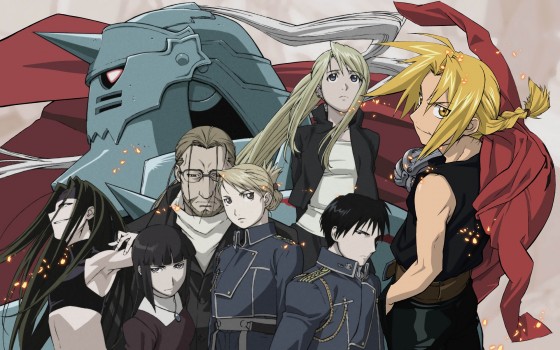 What You Need to Know:
It has been announced that the famous anime "Fullmetal Alchemist" will create a non-animated film, surprisingly. Where we must focus on though, is the cast.
The other day, we announced that Ryosuke Yamada will play the part of Ed, Tsubasa Honda for Winry, Yo Ooizumi for Shou Tucker, but the most interesting cast member is Dean Fujioka for Roy. Dean is on fire at the moment, after acting Tomoatsu Godai in the NHK 15 minute morning drama "Asa ga kita." Even though all these famous actors are casted, the staff say that the most interesting cast will be Fujioka.
The film will directed by Fumihiko Sori, and the recording will strat from August in Italy.
The list of confirmed actors
• Edward Elric – Ryosuke Yamada
• Roy Mustang – Dean Fujioka
• Winry Rockbell – Tsubasa Honda
• Maes Hughes – Ryuta Sato
• Lust – Yasuko Matsuyuki
• Envy – Kanata Hongo
• Gluttony – Shinji Uchiyama
• Shou Tucker – Yo Ooizumi
Source: Yaraon
Reactions Around the Web
Is this April fools?
Who's acting Al's part?
Can't imagine this being good, to be honest...
If, if this is real... I will be erupting, very very badly
Is this a cosplay film?
---
I can't really imagine Fullmetal Alchemist becoming a non-animated film, but let's see how this goes...
Apparantly, the story will be a mixture of the original story and a new story, so I think the new part will make the film adaptable to a non-animated version
[ad_dfp position="bottom1" unit_pc1="true" unit_pc2="true" unit_sp1="true" class="mt40"]