También puedes leer este artículo en:Español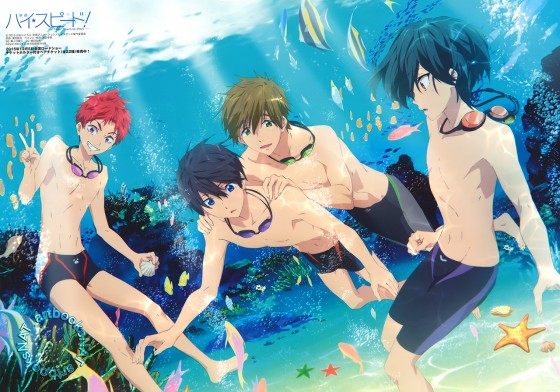 What You Need to Know:
Ryoko Utsumi became famous because she was the one who breathed life into the juggernaut that is Free!. However Japanese internet sleuths have confirmed that she has left her company.
Fujoshi all around the world are having a meltdown as we speak as to why she would do this. Not only that, she also has joined up with the creators of Yu-Gi-Oh! to start working with them on their next movie.
Now everyone is terrified that a 3rd Season of Free! will never be coming due to the fact that Yu-Gi-Oh! is so popular compared to Free! Check out the reactions below.
Source: Yaraon Blog
Reactions Around the Web
3rd Season?!? Didn't they graduate?
Recently there have been a lot of people who have been quitting Kyoto Animation. Are they going to end up like Gainax?
It makes sense. Nothing has come out in a year with her name on it.
Was there ever going to be a third season?!?
Right right! The movie was them as children so they are out of source material.
---
I'm not a fudanshi so I do not understand the pull that this anime has. Sure it was an okay watch, but... meh if it comes back or not, I'm not really leaning either way.
Oh nooooooo this is literally the worst thing ever to happen in the history of forever! I need to see my swimming husbandos! Who is going to protect them?
[ad_dfp position="bottom1" unit_pc1="true" unit_pc2="true" unit_sp1="true" class="mt40"]