What You Need to Know:
Franky is the super shipwright of the Straw Hat Pirates and a creator of the Thousand Sunny, the Straw Hats' beloved ship and symbol which is a symbol of them. And now, he's joining the Figuarts ZERO series!
Franky goes by "Furanosuke" in Wano Kuni so he dons his Japanese Happi—which craftsmen and men at festivals usually wear to raise the mood! Fittingly, Franky seems to be in mid-dance, as if he were in the middle of a festival... while holding a saw. Typical Frany!
This awesome Franky figure is a part of Figuarts ZERO's line of figures recreating volume 91 of Jump Comics, which featured all of the Straw Hats in their Wano Kuni, traditional Japanese-looking outfits! (Check out Chopper HERE!)
This figure has additional parts for the Robin figure from the same set, which enable you to make Robin smile by exchanging her face plate!
Revervations are now available at retailers and the figure will release December 2020 with a price tag of ¥6,600. Tamashii is also accepting pre-orders at: https://tamashii.jp/item/13370/
Figures are expected to ship February 2021.
The rest of the crew and the Thousand Sunny will also become available soon! Stay tuned!
Source: tamashii.jp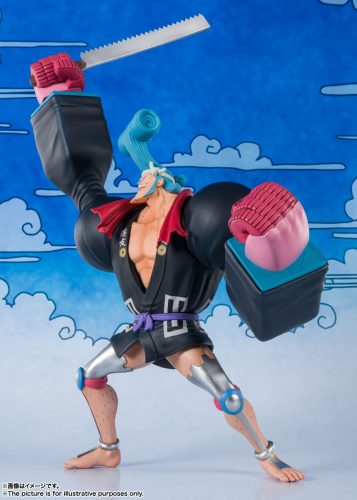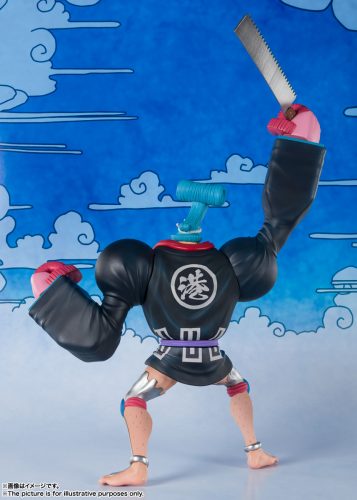 Figuarts ZERO One Piece Wano Country Edition Full Set PV!

---
SUPERRRR!
He looks awesome!!
---