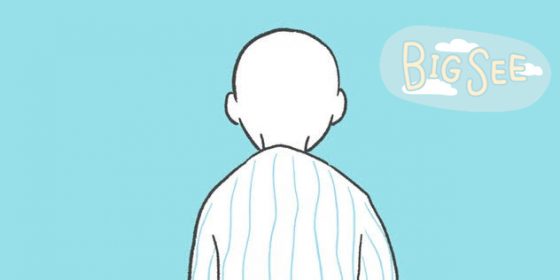 What You Need to Know:
Two of Lezhin Comics' most popular Webtoons, Big See and Happy Boy, have announced live-action adaptations!
Big See will be adapted as a drama by Kakao M with Ji Soo (My First First Love) cast in the leading role. Big See depicts the daily life of a young terminal cancer patient as well as the fantastical world of his unconscious. Big See is set to be produced by Lezhin Entertainment affiliate, Lezhin Studio.
Happy Boy by Kim Sung Nyung will be adapted into a movie called "Concrete Utopia"(working title) with Lee Byung-hun, Park Seo-joon, and Park Bo-young confirmed to play the main characters. Happy Boy is a mystery, sci-fi comic that depicts human survival instincts in desperate situations.
Lezhin Comics webtoon D.P Dog's Day will also be adapted into a drama for Netflix by Lezhin Studio!
Follow Lezhin Comics on Twitter to stay up-to-date @LezhinComics_US
Source: Official Press Release
Big See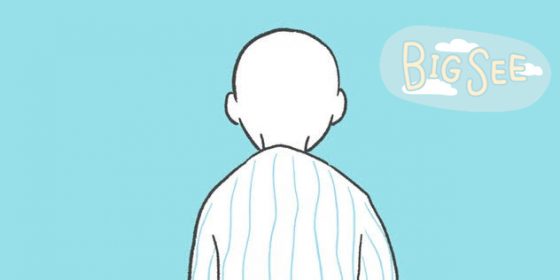 Big See is the second of Kim Botong's comics to be set for a screen adaptation behind D.P Dog's Day which is currently in pre-production for Netflix and it was the first title to be awarded the prestigious "Manhwa of the Day" prize in Korea. The story follows the perspective of a young terminal cancer patient as he enters the late stages of his illness. Big See has seen international success with over 20 million views worldwide!
A representative of Lezhin Studio was quoted as saying, "We're excited to see the performances by Lee Seol and Ji Soo combined by the fantastic atmospheres and environments only possible through animation to create a new reality that dives deep into the horizon between the real world and dreams when the dramatization of Big See is released in the latter half of 2020." which sounds really interesting if you ask us!
The live-action portions of the drama were directed by Kim Dong-ha known for his realistic yet refined visual palette and the animated portions were handled by Korea's foremost animator, Han Ji-won. The series is planned to run for 10 episodes, each under 15 minutes, and will be optimized for a mobile viewing environment available on a new video platform through KakaoTalk. We'll be looking forward to it!
Happy Boy
Happy Boy follows two stories. The first is about a group of high school students stuck in a collapsed school building due to an unforeseen disaster. This story follows the psychological and emotional tension between the students and the fear of being trapped through the eyes of the main character, Donghyun, a social outcast. The second story, "Pleasant Neighbors", depicts how people can change for the worse in order to survive. The film will follow part two, focusing on the depiction of how power dynamics can be reversed when our ordinary everyday lives change.
Kim Sung Nyung, the creator behind Happy Boy had this to say: "I'm looking forward to seeing how the movie depicts the change people go through when placed in extreme situations and the themes of preserving one's humanity in the process."
Director Uhm Tae-hwa, who directed The Hidden Time and The Fighting, will be directing "Concrete Utopia" (working title). The film is set to start filming in 2021.
---
The transitions in Big See sound like they're going to be epic!
Webtoons just keep surprising us!