Any person who calls themselves an anime fan or has watched anime over the past 40 years has heard the voice—or voices—of Megumi Hayashibara. A well-known and respected voice actress and singer for over 30 years now, Hayashibara-san has personally been at many turning points of the anime industry and she herself has helped shape it.
In 2020, Hayashibara-san wrote a memoir-type book where she outlines all her life-changing roles, the incredible synchronicities in her life, and most importantly, the lessons she learned; not only from her career and other professionals but the characters she played themselves. The book is titled "The Characters Taught Me Everything: Living Life One Episode at a Time" and we were lucky enough to receive a copy for review from Yen Press here at Honey's Anime! Read on for our in-depth review of this legendary figure's book and why we think anime fans and non-anime fans alike should read it.
Author : Megumi Hayashibara
Publisher : Yen Press
Genre : Autobiography, Entertainment & Performing Arts
Published : (Digital) 2/20/2021, (Print) 08/17/2021
"The Characters Taught Me Everything" takes the reader from Hayashibara-san's first roles as background characters, and her first main roles in the 1980s which include a name all anime fans will recognize, female Ranma Saotome (Ranma ½), Rei Ayanami (Neon Genesis Evangelion), Jessie/Musashi (Pokemon), Faye Valentine (Cowboy Bebop), Paprika (Paprika), Hakumen no Mono (Ushio to Tora), and Flora (Carole and Tuesday) among many, many others.
Throughout the chapters, Hayashibara-san shares not only the intricacies of being a voice actress in Japan, but also how the industry has evolved and changed with the years and technology, how Japanese culture itself permeated the way things were done in the past, and most amazingly, how she has been coincidentally involved in much of these changes. It's especially interesting that she also includes mention of how the pandemic has affected the way voice acting is handled. The world of voice acting as we know it now, where actors sing as well as act and actors have characters written for them was not always like that, and Megumi Hayashibara had a hand in its evolution.
Along with her industry stories, however, Hayashibara-san also shares, as the title suggests, the lessons she learned both from playing—or struggling to play—certain characters, but also what the industry taught her at the time, what her senpais showed her, and how she came into her own and found her true self through her career, her co-workers, and the characters she has played over the decades.
Not Only for Anime Fans or Aspiring Voice Actors
What stands out the most about Hayashibara-san's book is that, while it obviously revolves entirely around her experience in the anime industry, it is a book simply full of life lessons—she digresses a lot, but that's not at all a negative. For example, Hayashibara shares her difficulty in understanding how to play Rei Ayanami in Evangelion because she was told "she's not emotionless, she just has no experience with emotions". This led the actress to introspection which then lead to a realization that we all lie to ourselves in one way or another all the time, and Rei doesn't have that so playing her helped Hayashibara-san analyze not only her way of thinking but also the way she sees other people, how they act and what they say and how. Something that served her greatly but also ended up causing some distrust in others which she, later on, was able to overcome. This is just one of the lessons she shares with multiple real-life examples that apply to pretty much anyone.
But If You Are an Aspiring Voice Actor, It's Especially Interesting
On the actor/voice actor side, there is, of course, so much to learn from Hayashibara-san for beginners and even those who think they know it all. The actress shares the humbling experiences she had when starting, like being told the newbies serve tea to others and realizing that it was not hazing but a way to build relationships and loosen up around the cast—which another actor absolutely refused to do and walked out! She talks about how she approached different characters and difficult to understand instructions from different directors, which would all be very beneficial to aspiring actors and voice actors alike.
She's an Anime Pioneer Many Times Over
One of the highlights of Hayashibara's book is that she shares how things have happened for her in her career which began in the 1980s. Many things just happened by coincidence and sheer luck, but those twists of fate lead to changes in the industry that have made it what it is today. One of the most incredible coincidences and strokes of luck that changed the face of anime forever is when she became the first voice actress to also sing an anime's theme, which later lead her to even writing the lyrics for openings and closings of different anime she starred in.
When Hayashibara-san was voicing Christina Mackenzie in Mobile Suit Gundam 0080: War in the Pocket (1989) the singer who was supposed to perform the theme song at a promotional event couldn't do it—at that time, professional singers did the music and voice actors stuck to acting. Her agency called and asked if she, as the lead heroine, could do it and though she had a fever and a horrible cold, she showed up, did the test, and performed the song. They were so impressed by her work ethic and determination that, after that, King Records continued to ask her to sing the theme songs for any anime she voiced the lead in. And so, Megumi Hayashibara was the very first "voice artist"!
This is just one of the many, many unbelievable bits of anime history in the book, not to mention having characters written specifically for her—which is now pretty common—and having little bits of her life show up as easter eggs in anime like Pokemon and others thanks to her positive relationships with creators and overall positive aura.
She's Voiced So Many of Your Favorite Characters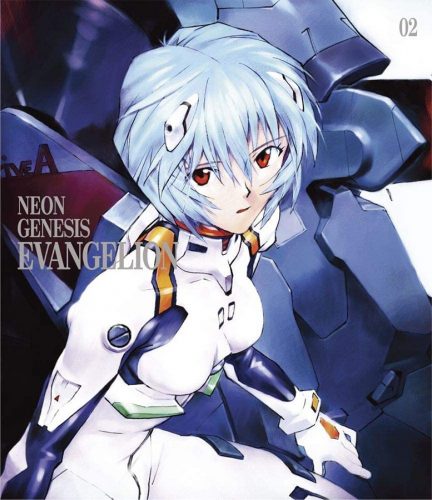 Whether it was by coincidence or luck, Hayashibara has had the opportunity to voice main and supporting characters in iconic anime like Cowboy Bebop and Ranma ½, returning well-loved Japanese characters like Minky Momo and Bakabon, and for the most part, women who don't fit the traditional mold of a sweet, girly girl like Lina Inverse (Slayers), Rei Ayanami (Evangelion), Tira Misu (Sorcerer Hunters), Lime (Saber Marionette J), Jessie/Musashi (Pokemon), Anna Kyoyama (Shaman King, Shaman King 2021), Rebecca (One Piece), and so many more.
Learning what she gleaned from these characters that so many of us anime fans grew up with and been influenced by is a unique experience and gives the reader not only a different point of view of the anime industry as a whole but also a completely different and more intimate perspective of some legendary characters as well as some less well-known ones that have made an impact in our lives.
Beautifully Illustrated With Love
As part of this memoir, many of the creators Hayashibara-san has worked with made special illustrations of her and/or the characters she has played through the years so the book is also sprinkled with one-of-a-kind drawings by major artists including Eiichiro Oda (One Piece), Kazuhiro Fujita (Karakuri Circus, Ushio to Tora), Gosho Aoyama (Detective Conan), and others. What is even more amazing is the palpable esteem these creators hold for Hayashibara-san, noticeable in their personal messages included with the illustrations.
---
Final Thoughts
Megumi Hayashibara's The Characters Taught Me Everything is certainly a must-read for anime fans but there are also plenty of interesting facts and life lessons for any aspiring voice actor, actor, and regular person alike. It's a short read at just over 250 pages but packed with interesting facts and stories that will inspire introspection and make you the most well-informed person in your anime-lovers group.
The Characters Taught Me Everything is available digitally now from Yen Press' Yen On imprint (here) and will be available in paperback on August 17th, 2021. We highly suggest you check it out!
---