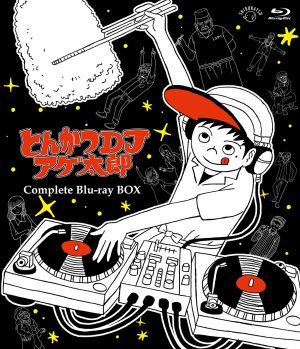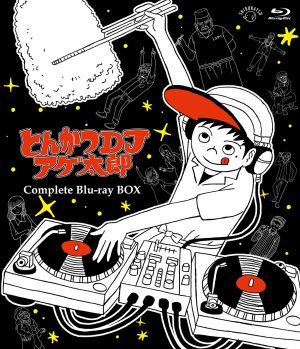 Tonkatsu DJ Agetarou

---
Genre:
Music, Comedy, Shounen
---
Airing Date:
April 10, 2016
---
Synopsis
This comedy anime is about the heir to a Tonkatsu restaurant, Agetarou. Completely shocked by club culture, he begins to find similar points between being a chef for the tonkatsu restaurant and being a DJ. While discovering these similarities, Agetarou is working hard to somehow bring both of his passions together and succeed.
Characters & Voice Actors List
Agetarou Katsumata

Voice Actor: Daiki Yamashita
---
Agetarou is the main character. He is the third generation to inherit his family's Tonkatsu restaurant Shibukatsu. He also is interested in becoming a DJ. Due to some unusual circumstances, he is now both interested in being a DJ and a Tokatsu chef. Tokatsu DJ Agetarou now has a goal of being 'a man who can heat it up in the kitchen and on the dance floor.'
Agesau Katsumata

Voice Actor: Kouji Ishii
---
Agesaku is the second generation of the Katsumata family and Agetarou's father. Currently he is instructing Agetarou in the ways of Tokatsu making.
Shuugo Oshibori

Voice Actor: Kenjirou Tsuda
---
Shuugo is a frequent customer at Shibukatsu and an employee at Oshibori Co. Shuugo is constantly going to the club at night and his hobby is hitting on girls.
DJ Oily

Voice Actor: Keiji Fujiwara
---
DJ Oily is a hot DJ in the club scene in Shibuya. He likes oil.
Sonoko Hattori

Voice Actor: M.A.O. (Mao Ichimichi)
---
Sonoko is an apprentice to a stylist.
Gorou Mizokuro

Voice Actor: Takashi Matsuyama
---
Gorou runs the records shop Digger's in Shibuya. He vehemently hates women.
DJ Big Master Fly

Voice Actor: Chafurin (Hirotaka Shimazawa)
---
DJ Big Master Fly is one of the active legendary DJ's from the dawn of the club culture from America. His nickname is 'The Great Genie.'
Other Title
とんかつDJアゲ太郎
Airing Info

Legal Streaming:

Theme Songs

Opening Song: TBA
Ending Song: TBA

Adaptation

Manga


Main Staff

Original Creator: Iipyao, Yuujirou Koyama
Director: Akitarou Daichi
Music: Daisuke Fujiwara
(Credit Honey's Anime when you use our description.)