También puedes leer este artículo en:Español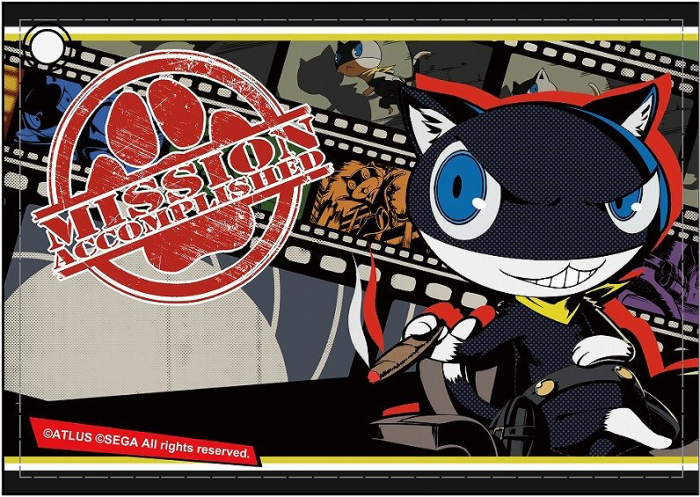 In every anime, there are tons of fantastic characters for you to enjoy. While there are plenty of different types of characters, one of the best types of characters are the animal characters. Sometimes these animal characters are the main characters of their anime and other times they only get a little bit of screen time, but no matter how important they are to their series, they always provide tons of laughs and heartwarming moments. Today we are going to be looking at some of the best animal characters around as we countdown the top ten animal characters in anime in this update!
10. Bananya from Bananya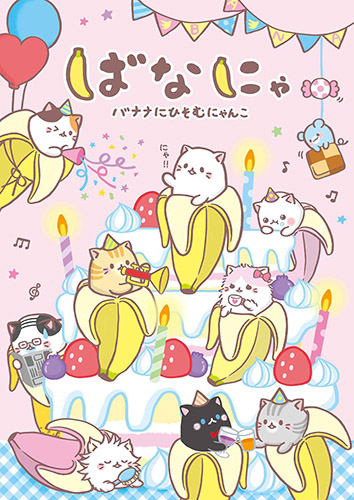 Episodes: 13
Aired: July 2016 - September 2016
Somewhere in a random kitchen, there sits a bunch of bananas. One day, one of the bananas begins to shake as it pulls back its peel to reveal a cat. These adorable creatures are called Bananya. They live their lives without a care in the world as they play around in the kitchen with all of their pals.
This strange banana-cat hybrid is the first entry on our list. While there are many Banayan in the series, we are going to look at the main Bananya. Bananya is a very cute character and his dream of one-day being covered in chocolate is hilarious. Everything Bananya is is just oozing with cuteness and you can't help but smile while you watch him and his friends having fun.
---
9. Morgana from Persona 5: The Animation

Episodes: 26
Aired: April 2018 - March 2018
After being put on probation for a crime he didn't commit, Ren Amamiya is sent to Tokyo to live with a friend of his parents. Ren's life in Tokyo takes a strange turn after a mysterious app appears on his phone. The app transfers Ren a mysterious world filled with monsters called the Metaverse. While in the Metaverse, Ren awakens the power of his persona allowing him to fight against the shadows. Together with other Persona users, Ren forms the Phantom Thieves of Hearts in order to fight back against corrupt individuals and save them from their sins.
Out of all of the animal characters on this list, Morgana is one of the most interesting. Throughout the series, you get to see Morgana as a cat, a slightly more anthropomorphic cat, and a bus. Morgana uses his abilities to battle alongside his human friends in the Metaverse. With Morgana's variable form and his ability to wield a variety of weapons, it is clear that he is one of the coolest cats around.
---
8. Romero from Zombieland Saga

Episodes: 12
Aired: October 2019 - December 2019
Sakura Minamoto has always dreamed of becoming an idol. After hours of hard work and dedication, Sakura is finally ready to apply to an idol company. As she steps out her door to send out her application, Sakura is hit by a truck and killed. Ten years after the accident, Sakura wakes up as a zombie. Together with six other zombie girls, they must form an idol group in order to save Saga Prefecture.
Romero is Koutarou's zombie dog who was originally tasked with making sure the members of Franchouchou didn't leave the house. Like the zombie idols, Romero is stitched up and bandage giving off a cute and creepy vibe. Romero doesn't get many scenes dedicated to him, but you can always see him doing something funny in the background. While Romero initially seems like a vicious dog, as he grows closer to the girls, the cute and happy side of him really starts to shine through.
---
7. Puck from Re:Zero kara Hajimeru Isekai Seikatsu (Re:ZERO -Starting Life in Another World)

Episodes: 25
Aired: April 2016 - September 2016
While on his way home from a convenience store, Subaru Natsuki is transported away from his ordinary life into a fantasy world. Things take a turn for the worst when Subaru is attacked by a trio of thugs. Before they are able to hurt him, Subaru is saved by a girl named Emilia who was looking for a thief that stole her insignia. As thanks for saving him, Subaru agrees to help Emilia and the pair find are able to track down the insignia. Shortly after finding the insignia, Subaru and Emilia are attacked and killed by a mysterious woman. Despite having just been killed, Subaru awakens at the place he first arrived in this new world. Now stuck in a time loop, Subaru must find a way to prevent his death and keep his new friends safe.
Puck is cat-like familiar belonging to Emilia. Unlike most of the animal characters on the list, Puck has the ability to talk, bringing an interesting dynamic to his character. Puck is very protective of Emilia and is able to defend her thanks to his impressive magical abilities. Alongside his magical prowess Puck has a funny and witty personality that makes for some hilarious scenes. Despite Puck's cute exterior, he actually has enough power to destroy the world.
---
6. Dog from Gabriel DropOut

Episodes: 12
Aired: January 2017 - March 2017
When an angel graduates from angel school, they are sent down to Earth so that they can continue their training. Gabriel White Tenma was at the top of her class and was expected to be a perfect angel. However, after helping someone out in a video game, she became addicted to it. Now instead of helping others, Gabriel does nothing but laze around at home and play video games. Gabriel DropOut follows Gabriel and her friends Raphael, Vignette, and Satanichia as they go about their daily lives in the human world.
This hilarious dog doesn't have a name, but he always steals the show whenever he is on screen. The dog has a long-running rivalry with Satania and always steals her melon bread while she is on her way to school. Whenever he is on screen, you can be sure that you will be laughing at Satania's misfortune. We get to see the relationship between dog and Satania develop as she eventually brings the dog to live with her.
---
5. Haru from Doukyonin wa Hiza, Tokidoki, Atama no Ue (My Roommate is a Cat)

Episodes: 12
Aired: January 2019 - March 2019
Subaru Mikazuki is a novelist who hates interacting with other people. Thanks to his profession, Subaru rarely leaves his house and his introverted personality only gets worse. It isn't until he finds a cat visiting his parents' grave that his life begins to change. Subaru decides to name the cat Haru and bring it home with him. Now that he has someone else to care for he begins to come out of his shell and soften up. Doukyonin wa Hiza, Tokidoki, Atama no Ue follows Subaru adjusts to his new life with Haru and overcomes the obstacles in his way.
Haru brings all of the joy and happiness of a real pet in anime form. Haru is an interesting animal character because we get to go inside her mind and see the story from her perspective. This creates a really cool dynamic with the story and characters. The inner monologues that Haru has are all great with them all ranging from comedic to heartwarming.
---
4. Mozuku from New Game!

Episodes: 12
Aired: July 2016 - September 2016
After playing the game Fairies Story Aoba Suzukaze fell in love with the game and the characters. Ever since then she has dreamed of one day becoming a character designer like her idol Kou Yagami. Now freshly out of high school, Aoba is able to get her dream job at Eagle Jump. Not only will she be working in the art department under Yagami, but they will be working on Fairies story 3. New Game follows Aoba and her coworker's daily lives in game development.
Mozuku is an old fat cat owned by Hazuki. He can often be found hanging out around the Eagle Jump office, lazing around and watching the girls work Mozuku is a simple cat who enjoys eating and sleeping. Mozuku is a cute animal character and brings a lot of funny scenes to the anime. It is incredibly enjoyable to watch and see how the various girls react to Mozuku and the way he is able to turn any negative situation into a cute moment.
---
3. Chitose from Okoshiyasu, Chitose-chan

Episodes: 24
Aired: October 2018 - Mach 2019
Chitose the penguin loves traveling around Kyoto. As she travels around, Chitose sees some of the famous sights of Kyoto and meets all sorts of new people. With so much to see in so little time, Chitose sets out to have the best trip she can. Okoshiyasu, Chitose-chan follows Chitose as she takes in all the best sights and foods that Kyoto has to offer.
Chitose is an adventurous little penguin who goes on all sorts of adventures. Unlike most of the other animals on the list, Chitose is the protagonist of her anime as the story focuses on her trip around Kyoto. No matter where she is or what she is doing, Chitose is incredibly cute doing thanks to her cute design and the fact that she is a penguin. Chitose is very expressive and you get to experience all of the emotions she has whenever she comes across something new on her trip.
---
2.Chibi Dragon from Endro!

Episodes: 12
Aired: January 2019 - March 2019
Endro takes place in a land where monsters and humans coexist. Everyone had lived peaceful lives until a powerful Demon Lord ruined everything. In order to restore peace to the land, a group of brave heroes banded together to stop the Demon Lord. Ever since, whenever a new Demon Lord appears, a new group of heroes rise up and restore peace to the land. Now in a peaceful age, Yuusha, Seyla, Mei, and Fai attended school to learn to hone their skills in order to defend against a demon lord.
As her name implies, Chibi is a small dragon that is part of Yuusha's hero party. Despite her small size, Chibi is able to eat just about anything including monsters, buildings, and demons. While she is often just along for the ride when the girls go out on quests, Chibi has shown her skills on many occasions, saving the girls from certain doom. Chibi is another character that has no shortage of cute and funny scenes that make her such a fantastic character.
---
1. Daru from Kanojo to Kanojo no Neko: Everything Flows (She and Her Cat: Everything Flows)

Episodes: 4
Aired: March 2016 - March 2016
For as long as they could remember, Miyu and her cat Daru have been together. Now in college, Miyu must balance her life between work and school. No matter how stressful her life gets, one thing never changes, the fact that Daru will be waiting for her when she gets home. Kanojo to Kanojo no Neko: Everything Flows follows the lives of Daru and Miyu as pet and owner.
While Daru may not be the coolest or most powerful animal character on the list, he does create the most emotional and relatable story on the list. The story of the anime gets told through the eye of Daru. While this isn't the first cat character we've looked at that narrates the anime its in, Kanojo to Kanojo no Neko: Everything Flows gives us a much different emotional tone than any of the other anime on the list. Thanks to the more serious tone of the anime, The relationship between Daru and Miyu feels a lot more realistic and allows you to really understand the Daru.
---
Final Thoughts
That is it for our list of the top ten animal characters in anime. Hopefully, you enjoyed looking at some these characters and remembering all of their great moments. What is your favorite animal character? Are there any characters you think should be on the list? Let us know in the comments below.
---
---
They can be cute, dangerous or funny. They can be friend or foe, fuzzy sidekick or loyal companion. No matter what, we all love animal characters in anime. Today we want to highlight the best of them and give them a spot on our Top 10 list.
But before we begin, let's get a little bit of clarification. For some of these animals you could argue whether they are actually animals or main characters, but let's not get too hung up on details. We chose those characters that either resemble animals or in fact act like them. Enjoy this wild list as we take you on a journey through the animal kingdom.
10. P-chan from Ranma 1/2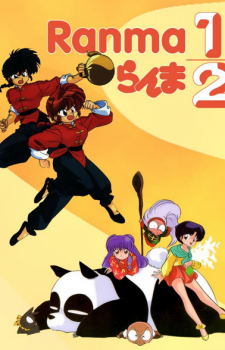 Episodes: 161
Aired: April 1989 - September 1992
Let's start with a classic of my personal childhood, P-chan from Ranma ½. Or should I say Ryoga?
For those of you that are not familiar with this anime classic, let me give you a brief explanation. Just like the protagonist Ranma of this story, teenager Ryoga is able to change his appearance. But unlike Ranma he does not turn into a girl; no, he turns into a cute black piglet that charms the female cast. What makes this animal stand out is the fact that even though it looks innocent, it still has Ryoga's impulsive personality. P-chan is always good for a quick laugh and the first pick for our Top 10 list.
---
9. Kirara from Inuyasha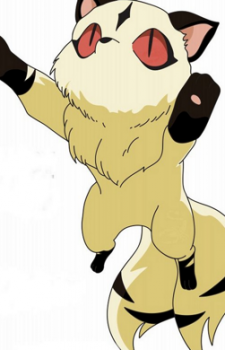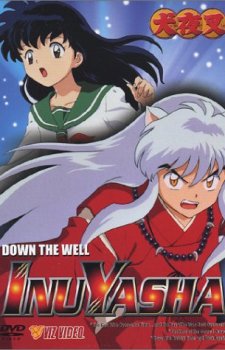 Episodes: 167
Aired: October 2000 - September 2004
Continuing with shows that I grew up with, next up is the animal that made me wish I could live inside an anime - Kirara from Inuyasha.
Who wouldn't fall in love with her? Even though her smaller kitten form is already pretty adorable, it was her giant vicious form that stole my heart. As Sango's companion and preferred method of transformation she is able to not only sprint through vast landscapes but even fly through the sky.
With her two tails, small fangs and piercing eyes Kirara is an unforgettable and mesmerizing character.
---
8. Akamaru from Naruto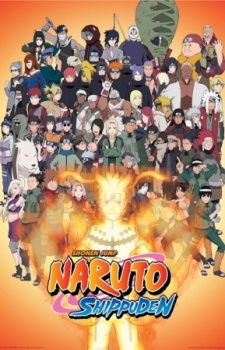 Episodes: 220
Aired: October 2002 - February 2007
After Kirara, we now have something for the dog lovers out there. And who would be a better pick than the always loyal Akamaru from Naruto?
As Kiba's companion he has proven himself to be a great partner both in everyday life and on the battlefield. Just like Kirara he too has two different sides. As a small puppy he seems to be a harmless pet that only wants to stay close to its owner. But once a fight unravels and Kiba needs him, he can turn into a vicious dog with red fur that's ready to fight anything coming at him. What makes him really special is the fact that he is not simply a cute sidekick but is actually able to assist the ninjas with his heightened senses and his fighting abilities. Who wouldn't want a pet like Akamaru in real life?
---
7. Panda from Shirokuma Café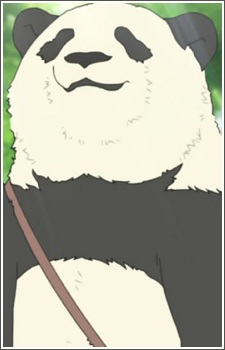 Episodes: 50
Aired: April 2012 - March 2013
Shirokuma Café is one of the weirdest yet entertaining anime of the last couple of seasons. Its characters are charming, lovely and - all animals. Picking just one of them was a hard task, but Panda definitely deserves an honorable mention on this list.
What I personally love about this character is the fact that the producers did a great job at capturing the personality of a panda. As such, he is lazy, slow and seems to be oblivious to anything going on around him. He is constantly seen eating bamboo sticks and does not have any worries in life. It is so refreshing to see a truly honest and harmless character in an anime from time to time. Panda might not teach you anything valuable with his actions or change the course of the story, but he is still one of the most lovable characters out there.
---
6. Forest spirit from Princess Mononoke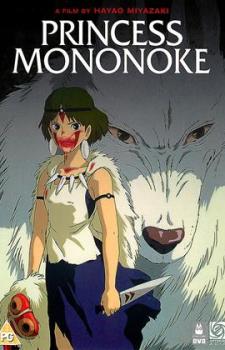 Episodes: 1
Aired: July 1997
Princess Mononoke shows a lot of nature and with it comes a big number of amazing animals. But there is one creature that stands above the rest of them - the Forest spirit.
It is not only the fact that this giant deer is in fact a god in animal form that makes this character so special. The design is so outstanding that its face still haunts me to this day. Studio Ghibli has outdone itself once more. You can feel the depth of the character and the vastness of its existence and even though its eyes don't show any emotions it is still haunting to look directly into them. A great character and also a great depiction of Mother Nature.
---
5. Pikachu from Pokémon

Episodes: 276
Aired: April 1997 - November 2002
Claiming that Pokémon are animals might be a little bit far-fetched but I couldn't resist including Pikachu on this list. Even though there are 150 different Pokémon to choose from (yes, I am only talking about the original ones), I still had to choose Pikachu for this list.
He might not be the strongest or most interesting animal out there, but he is still infamous. I mean, what would our Pokémon Master be without him? He has been there for his friend from the very beginning of his journey and has stayed with him through all the adventures they encountered together. This makes him not only one of the most loyal animals on this list, but also one of the best sidekicks a hero could wish for.
---
4. Monokuma from Danganronpa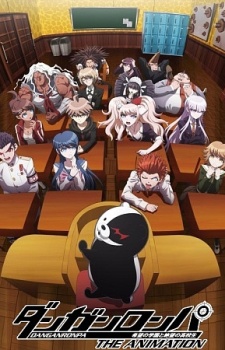 Episodes: 13
Aired: July 2013 - September 2013
Ever wondered how your teddy bear might look like if it turned evil? Well, look no further since Danganronpa might give you the answer you were looking for.
This survival anime shows the fate of a couple of high school students who have to kill in order to be able to graduate. The organization of the school as well as the mastermind behind this twisted institute remain a mystery. The only character that the students can communicate with is Monokuma - a teddy bear who claims to be the principal. Not only does he look vicious and like he came right out of a nightmare, but he's also the main antagonist. Monokuma is definitely one of the most interesting animals out there.
---
3. Kyubey from Puella Magi Madoka Magica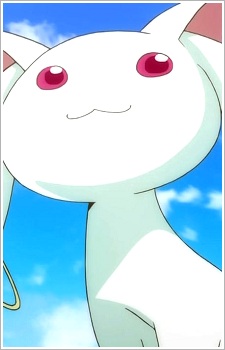 Episodes: 12
Aired: January 2011 - April 2011
At this point I am still not sure whether Kyubey is supposed to be a cat, a small fox or something different all along. But there's one thing that I am sure of: his cute appearance is only a facade and he's one of the reasons why Madoka Magica is such a great show.
Kyubey is a mythical creature that grants girls in despair one wish if they serve him as magical girls for the rest of their lives. At first glance he seems like a harmless creature. Not only does he have a pleasant face with a constant smile on it, but he never acts like he wants to harm protagonist Madoka in any way. However, as Madoka slowly comes to realize the truth behind magical girls she also sees the true face of Kyubey.
I would have never imagined myself to be scared of a white and pink cat, but Kyubey proved me wrong. The producers truly did a great job with his character design.
---
2. Happy from Fairy Tail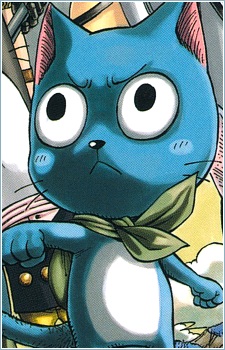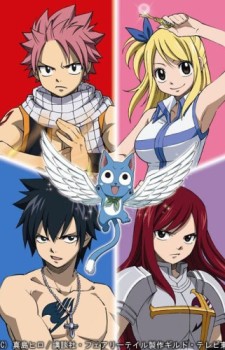 Episodes: 175
Aired: October 2009 - March 2013
Once again it was hard to choose just one animal character from a number of amazing ones. But when it comes down to it, Fairy Tail just wouldn't be the same without obnoxious yet lovable Happy.
The blue cat might not be of much use if we are being honest, but he's always good for a quick laugh and a sarcastic comment. Just like the name Natsu picked for him might suggest he is always in high spirits and has a big smile on his face. Even though he isn't much of a fighter he still makes good use of himself, especially with his knowledge and also his ability to fly.
And let's be honest; who doesn't have a little smile on his face when he says his characteristic "Aye!" and flashes a big thumbs up.
---
1. Chopper from One Piece

Episodes: unknown
Aired: October 1999 - present
Chopper is hands down one of the best animals in anime and my personal favorite. The small reindeer with the big hat and the blue nose has proven himself to be a worthy member of the Straw Hat Pirates.
He's first introduced as a medical apprentice and eventually decides to join Luffy and become a pirate. Even though he often acts like a child and somehow even resembles Luffy himself, he is still a good friend and would do anything for the crew members. Not only can he act as the doctor on ship, but he will also transform into a beast if he's needed in a fight.
All in all, Chopper has the most abilities and skills out of all of the animals presented so far, plus he has a great personality and contributes to the comedy of the show. An easy first choice for me.
---
So, what do you think of our choices? Are they good, are they bad or did we miss someone? As I already mentioned in the beginning, it is sometimes hard to distinguish between an animal and an actual person in anime. That's what makes it so interesting in my opinion. It does not matter what species a character belongs to, they can serve any function imaginable in a show. The creativity of producers truly knows no limits.
Do you enjoy animal characters or do you not care about them? We are open to all of your opinions, so leave a comment down below.
---