También puedes leer este artículo en:Español
The creative process for an anime can be so difficult that it may take years to watch the final result. Both original and manga- or novel-based animations require a lot of planning, which include script, storyboard and character design. In this article, we are going to focus in character designers, whose work is to create a standard on the appearance of the characters. This means deciding the proportions of the bodies, heights, unique postures, gestures, props and visual style for them.
Although the director has the final word in most of the anime aspects, it is the staff that comes up with the colors, shapes and motion, fleshing the final product. Sometimes the original creators of a story (like Osamu Tezuka or Naoko Takeuchi) do part of these jobs. It is also interesting that there is a large amount of female staff in today's anime industry, but because the name of the director stands out more, they are largely unnoticed. So, we have prepared a review of some of the most relevant character designers of the last years. Without further ado, let's start!
10. Shunsaku Matsurida

He is a freelancer who has only one professional work so far as character designer: Kagewani, a horror thriller full of monstrous creatures. His portfolio shows a unique style for interpreting the fantasy gender combined with sci-fi, and great attention to detail. With such a strong debut, we can only expect great things from Matsurida in the future. That is why he has a spot in our Top Ten.
---
9. Junichiro Taniguchi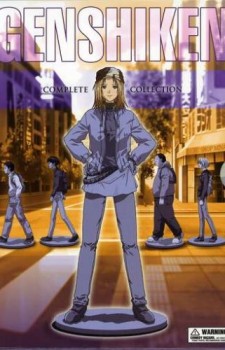 Among his works we can find Genshiken, Mahou Shoujo Madoka Magica Movie 1: Hajimari no Monogatari, Gekkan Shoujo Nozaki-kun and Prison School. This guy has something for beautiful girls and the otaku world, apparently. He even made a cute anime about a dog (Itoshi no Muco).
Taniguchi's style could be mistaken as childish, as it tends to be round with chubby proportions and soft colors. Still, in the case of Prison School, we can appreciate a more mature and "long" style in the characters design. All in all, his work is impregnated with a certain optimism.
---
8. Keigo Sasaki

Although rather young, he already has an impressive and varied portfolio that includes Ao no Exorcist, Nanatsu no Taizai, Sekai Seifuku: Bouryaku no Zvezda, and Boku dake ga Inai Machi. These last three anime are part of the latest "style wave", with clean and simple lines. In Bouryaku no Zvezda we can also notice that it is more important for the faces to be expressive than to look aesthetically beautiful, a technique also used by Studio Ghibli which favors realism. If you are up for adventure, then you have a chance of encountering Sasaki's designs in your anime.
---
7. Tomomi Ozaki

This girl has offered us superb works as Kurau Phantom Memory, Le Chevalier D'eon, and the very recent Bubuki Bunraki. Her style combines stories full of action and drama with slim characters and dark colors. Ozaki favors to simplify details on hair and clothes in order to focus more in motion and action. She has the seventh position in our Top Ten for her well balanced works.
---
6. Chiba Michinori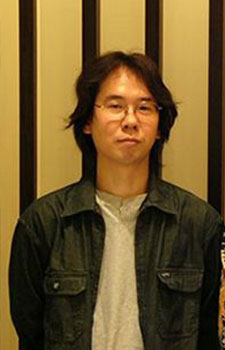 Gundam is an ongoing franchise that counts with several interrelated stories, thus it is a challenge to propose something fresh but recognizable at the same time. Chiba Michinori has done character design since 2005, taking part in Mobile Suit Gundam 00, AGE, and the latest Iron-Blooded Orphans.
It is interesting to notice that the three Gundam series have very different character designs. For example, in Iron-Blooded Orphans we see a body and skin diverse range of protagonists, contrary to his designs for 00 (just change the haircut of one of the characters and you have them all). For his different approaches towards action anime, he is rewarded with the sixth post in our Top Ten.
---
5. Eriko Itou

When have you heard about an animated idol band that turns out to be Greco roman statues? (and in 3D style, on top of that). Itou's latest work, Sekkou boys, has a unique premise. She also has worked in Hamatora, Moyako Neesan no Tomaranai Monologue and Danchigai.
With the latest exception, these animes have strong characters and a certain spark of originality on the way characters dress up, pose or do certain face expressions. This last feature is what brings uniqueness to the protagonists in Sekkou Boys, who as the statues they are, could have easily been a failure in character development. For her highly innovative work, we award Itou with the fifth Post in our Top Ten.
---
4. CLAMP

Our mangaka heroines have also made original character design for stories that do not belong to them. They are Mouryou no Hako, Blood-C and Code Geass. Blood-C is their rendition to the Blood the last vampire saga. It makes a far depart from the manly and crude style that was bestowed on it at the beginning, giving it a more fluid style probably inspired in Art Nouveau while using solid "blocks" of black and red color (reminding us of Xxxholic).
When we watch Code Geass we identify CLAMP's style immediately, but in the case of Mouryou no Hako, it is not that recognizable. For their outstanding contributions to the anime world, we give them the fourth place in our Top Ten.
---
3. Takashi Hashimoto

He has worked mainly as director and animator in some famous anime (like Appleseed, Digimon, Escaflowne and the new version of Evangelion), but he also has a facet as character designer.
Ayakashi and Mononoke are animes rooted in the ancient horror stories of Japan, with a unique style that combines traditional patterns, textures and lines of "ink" that separate the characters from the background with groovy action sequences. For injecting a new and fresh approach to tradition, Hashimoto is rewarded with the third post in our Top Ten.
---
2. Akemi Takada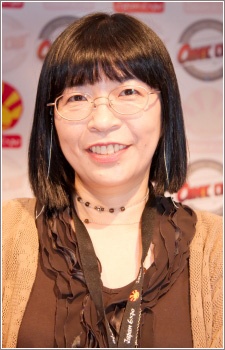 A frequent collaborator of Mamoru Oshii, this girl has offered us her designs in Maison Ikkoku, Patlabor, and Fancy Lala, which are animes from a time when the style was shaped in a rounded but long fashion, with very big sparkly eyes and solid but vivid colors. This last feature makes the character stand out and be remembered easily.
She also has more recent work like Imomushi no boken and Wan!, and even does jewelry design. For her contributions to ground anime in the 80's and 90's, she has the second position in our Top Ten.
---
1. Mahiro Maeda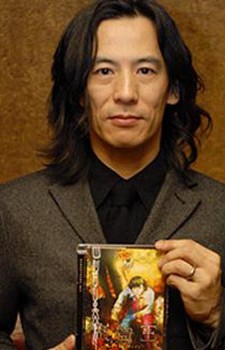 This guy has a long career and famous titles under his sleeve: Neon Genesis Evangelion, Magic Users Club, The Vision of Escaflowne, Last Exile, Gate Keepers 21… He even made a collaboration in Kill Bill vol 1. In the case of Evangelion, he was responsible to bring the Angels to life, a curious collection of creatures that range from brutal looking beasts to light beings floating in the sky. For his varied collaborations in unforgettable stories, the first post in our Top Ten is for Maeda.
---
In the ever competitive world of anime, it is the characters which usually bring our attention to a particular story. Thus, character designers have a heavy responsibility, but at the same time, it can be extremely exciting to bring interesting characters to life and share them with millions of viewers.
So, did you like our review of character designers? Who else do you think should be in our list? Which styles do you like more? We welcome all of your comments and suggestions.