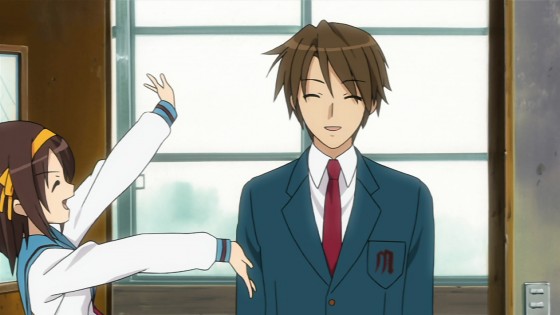 What You Need to Know:
You know the score. An anime character meets someone they hope they never see again then BOOM, they're the new transfer student. Or something along those lines. In any case, with a new transfer student often comes all kinds of fun!
But which are Japan's favourite anime transfer students? To find out, NicoNico News held a survey from April 4 to 20. Respondents were 56% men and 44% women with 64% being between 10 and 20 years old, and 36% being over 30.
So which transfer students got the best grades according to Japanese fans? Let's take a look and find out!
---
Top 10 - Top 6
---
10. Alice Cartelet (Kiniro Mosaic) / 173 points
9. Ami Kawashima (Toradora!) / 198 points
8. Charlotte Dunois (IS: Infinite Stratos) / 206 points
7. Chitoge Kirisaki (Nisekoi) / 263 points
6. Asuka Langley Souryuu (Neon Genesis Evangelion) / 270 points
---
Top 5 - Top 1
---
5. Karen Kujou (Kiniro Mosaic)
4. Noriaki Kakyouin (JoJo's Bizarre Adventure)
3. Itsuki Koizumi (The Melancholy of Haruhi Suzumiya)
2. Ai Haibara (Detective Conan)
1. Homura Akemi (Mahou Shoujo Madoka Magica)
Source: NicoNico News
---
Of course Homura is number one! I would've thought Asuka would be higher, though...
I thought Chitoge would have done better, too! But looking at it, this list is mostly girls, huh?
---
[ad_dfp position="bottom1" unit_pc1="true" unit_pc2="true" unit_sp1="true" class="mt40"]