Watch out, everyone! The fashion police has arrived to Honey's Anime! We all know plenty of Anime characters out there who are popular for their stylish outfits and fancy wardrobes. Today we'll turn the shallow mode on and judge some of our favorite characters by their covers.
Before we begin with our selections we will establish some parameters. Many characters out there have amazingly designed outfits to make them look cool, mostly while they fight. Examples of these would be Alucard from Hellsing, Dante from Devil May Cry, Vash from Trigun and Kirito from SAO.
However, I'm feeling rather picky today, so I'm only going to include on the following list those characters that are trendy on their everyday lives and not just while they're in a fight. They can be casual or formal as long as they show their great sense of fashion. I give you the Top 10 Best Dressed Characters in Anime.
10. Tuxedo Mask from Sailor Moon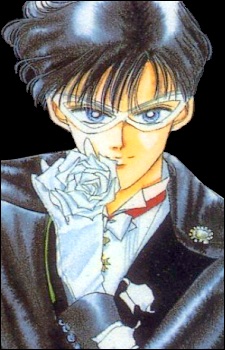 Episodes: 46
Aired: Mar 1992 – Feb 1993
Mamoru Chiba's alter ego, Tuxedo Mask, is definitely dressed for success. This man goes into fights dressed up like he's going to a masquerade ball. He wears a fancy black tuxedo with yellow buttons, a white little bowtie, a black top hat, white gloves and (get this) a cape. How in the world could he be any more elegant than he already is?
Oh, right! I forgot to say he hides his real identity with a mask that only covers his eyes. Come on, the guy is freaking McDreamy! No wonder why Sailor Moon was completely head over heels for him. What was that? On top of that, he fights throwing red roses at his enemies? Forget it. Just forget it!
---
9. Conan Edogawa from Detective Conan: Case Closed

Episodes: 789 and counting…
Aired: Jan 1996 – Still airing
What's even better than being elegant? Being elegant and cute at the same time. Conan Edogawa knows this better than anyone else, as he is the most adorable little detective ever. I mean, there are only few things more kawaii than a child dressed up in formal clothes.
Conan wears a blue tuxedo with the cutest red bowtie and short light blue pants, which give him that touch of playfulness and style to make up for the sourness of formal clothing. He looked cool indeed in his grown form, but he is just so huggable that we don't really want him to go back to normal, ever. You are a gentleman in miniature, Conan. Just stay like that!
---
8. Ren Honjo from Nana

Episodes: 47
Aired: Apr 2006 – Mar 2007
With a more casual wardrobe but still loads of style, we have famous Trapnest's guitar player, Ren. This badass musician has attitude written all over him, he's dressed to kill and looks like he just doesn't care. Ren is clearly no poser, he's the real deal!
Ren has that irresistible bad boy punk rock style. He's always wearing a leather jacket, many times with nothing underneath (the guy is sexy and he knows it, why hide it?), ripped jeans and a silver padlock he received from Nana, around his neck. Ren is definitely doing it right! Except for the drug abuse thing. That is one bad boy behavior we wish he didn't have.
---
7. Ikuto Tsukiyomi from Shugo Chara!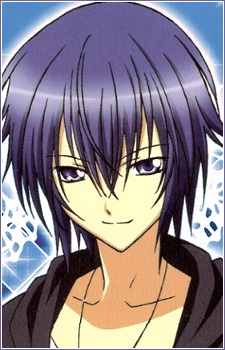 Episodes: 51
Aired: Oct 2007 – Sep 2008
Ikuto is one sexy kitten with a strong sense of fashion. This darky and mysterious alley cat is often seen in his black school uniform, which already suits him unbelievably well. However, when he turns into his Black Lynx form, he wears a short navy top with long navy pants, dark blue sleeves on his arms and a glove with a short but deadly claw on his right hand.
These hot looking clothes go very well with the cat ears and the tail he grows in this form. The sexy Neko (cat) traits are a formula for success found in many different Anime shows. Fortunately, Ikuto Tsukiyomi is no exception, and he knows how to show off with his breathtaking style.
---
6. Seto Kaiba from Yu-Gi-Oh! Duel Monsters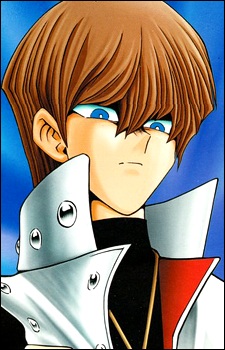 Episodes: 224
Aired: Apr 2000 – Sep 2004
Next on our list is the bully of card gaming, Seto Kaiba. He is a genius rich kid who comes from an orphanage, a combination of things that made him arrogant, cold and rude as he grew up. Nonetheless, he does know how to dress up classy. When he is not wearing his long dark blue coat with his black shirt and dark dress pants, he wears the coolest futuristic clothes that his own company designs for him.
His Kaiba Corp. outfit is a long white sleeveless coat with shoulder pads and a raised studded collar, a black shirt with long sleeves and black pants. He also has some belts strapped around his arms and legs for no apparent reason (other than for looking awesome). The cherry on the cake is the face down Duel Monsters card hanging from his neck. I dream of the day I can dress like that in public. You know, as my regular clothes, not cosplay.
---
5. Ichigo Kurosaki from Bleach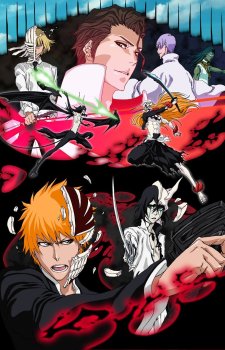 Episodes: 366
Aired: Oct 2004 – Mar 2012
This young boy with Shinigami powers has got some godly good taste in clothes. When he's not fighting or training he gets rid of that old kimono and he puts on his much cooler street clothes. His urban look suits him quite fine since he got that extra muscular tone that came together with his powers of God of Death.
He wears a variety of different casual outfits. We've seen him mostly wearing vests, tight shirts, long sleeve shirts and denims. He's often seen wearing tight clothes that make those nice muscles pop up, as well as shirts with the number 15 on them (which is a homonym of his name). Ichigo can definitely pull off a casual style.
---
4. Lelouch Lamperouge from Code Geass: Hangyaku no Lelouch/Code Geass: Lelouch of the Rebellion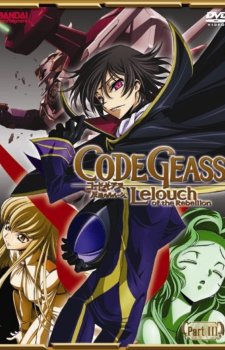 Episodes: 25
Aired: Oct 2006 – Jul 2007
The Black Prince, Lelouch Lamperouge, is a member of royalty that simply had to be on our list. This flamboyant yet scrawny guy was raised in the elite of society and clearly, he learned how to dress properly. His wardrobe is an exquisite combination of luxury and style.
The Demon Emperor is usually seen wearing his refined violet tuxedo looking outfit with a white cravat, a long violet cape and a raised collar. His dark purple clothes certainly help his beautiful purple eyes stand out as well. The color of royalty suits him very well. Lelouch Lamperouge is the definition of "looking like a million dollars".
---
3. Ciel Phantomhive from Kuroshitsuji/Black Butler

Episodes: 24
Aired: Oct 2008 – Mar 2009
The Aristocrat of Evil and head of the Phantomhive family, Ciel, is another young boy who just looks adorable all dressed up. As we would expect from a member of the nobility, Ciel has got quite an extensive wardrobe. His fancy clothes range from tuxedos to dark suits, colored suits, a variety of fancy bowties, elegant vests and the occasional girl's dress.
The young Phantomhive lord is always varying his outfits to stay classy and trendy. Apparently, the only accessories he rarely takes off are his eye patch, to conceal the Faustian contract sign on his eye, and his luxurious rings, which are family treasures that are probably worth more than I can make in ten lives. Damn, rich kids!
---
2. Yagami Light from Death Note

Episodes: 37
Aired: Oct 2006 – Jun 2007
As we get the idea early on in Death Note, Yagami Light is quite the handsome guy. Like it wasn't enough that he's already a genius, he's also popular, good looking and ladies love him. It doesn't really seem fair at first, but as the show moves on and we start to like him more and more, we can get to see he's doing things right. To me, it's all in the way he dresses.
As he escalates positions within the police force after graduating from school, he starts dressing more neatly. Light is often seen wearing dark suits with fancy ties, striped suits that make him look like a mafia boss or even classy long sleeve shirts. His dignified and handsome look does half of his work in my opinion. Somehow I get the feeling that it's much easier to walk into someone's lies when they look that refined.
---
1. Shuu Tsukiyama from Tokyo Ghoul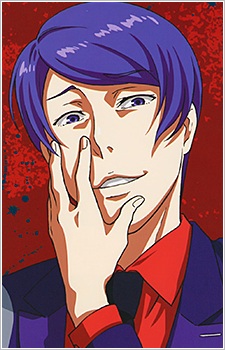 Episodes: 12
Aired: Jul 2014 – Sep 2014
The always popular gourmet from Tokyo Ghoul is our eminence of fashion. If you look up "flamboyant" in the dictionary you'll find a picture of Shuu. He is always dressing formal but he adds a touch of eccentricity to his wardrobe to spice it up, looking really colorful and playful.
He manages to be elegant and still have fun with his outfits. Shuu usually combines contrasting colors between his suits, shirts and ties, and different designs, such as geometrical shapes, curved lines and stripes.
In general he wears purple and red colors to stand out his flashy purple hair and his fiery red ghoul eyes. It may seem a little scary when his eyes turn black and red and he reveals his spiraled kagune (his ghoul weapon, which is also purple), but somehow he also looks freaking stylish.
The gourmet has class coming out of his body. He's got a great taste in clothes and he can never go wrong!
---
I hoped you have enjoyed my selection of best dressed characters. There are dozens of characters out there who are chic and a la mode, but only ten could be on this list. Some of the nominees to be included were Izaya Orihara (Durarara!), Death the Kid (Soul Eater), Spike Spiegel (Cowboy Bebop) and pretty much all the kids from Ouran High School.
Just remember one thing, it is always nice to look cool and it feels good when people notice it, but looks are not the most important thing. A book should not be judged by its cover. Beauty comes from within. :3