One thing pretty much every single human being can relate with is being completely powerless against the power of Time. We grow old, we age and things die – all completely pointless against the construct of Time. So naturally, humans have created stories in which mortal beings like ourselves are capable of overcoming Time's constraint – giving rise to amazing anime like Steins;Gate and highly popular titles like 2016's ERASED. Where have the sands of time taken us this time? Straight into the periphery of the characters who were able to manipulate time itself, so jump into this time machine with us as we take our time fleshing out our favourite Time Manipulators!
10. Saiki Kusuo – Saiki Kusuo no Ψ-nan (The Disastrous Life of Saiki K.)

Episodes: 120
Aired: July 2016 – December 2016
Saiki Kusuo is a high school student with a special talent: he is an ESPer. Gifted with various supernatural abilities, Kusuo can't help but feel cursed due to the inconveniences created by the existence of these powers. Trying his best to live a normal life, he unwillingly attracts the attention of eccentric characters such as the air-headed Nendou Riki and Kaidou Shun, the delusional. With every passing day, Kusuo realises that the normal life he so desperately craves is further away than he thought.
This guy is powerful, let's start there. Kusuo has assorted supernatural abilities, X-Ray vision, telekinesis and even Restoration: the ability to revert any object and anything that object comes into contact with, by 24 hours. The only problem is that it cannot be used to undo death or petrification. Kusuo can also leap through time; however the ability activates at random and can throw him into a loop from which escape is difficult, but manageable.
---
9. Julius Novachrono – Black Clover

Episodes: 51+
Aired: October 2017 – ongoing
In a world where magic reigns supreme and the title of Wizard King is given to the strongest mage in the kingdom, Asta and Yuno are orphans raised together who seek to become the Wizard King. However, while Yuno has incredible innate magical potential, Asta has no magic whatsoever and trains fervently to goad his powers into awakening. At 15 years old, Yuno receives the legendary Four-Leaf Grimoire while Asta gets nothing. Yuno's achievement brings with it the attention of thugs who want to take Yuno's Grimoire for themselves. Asta jumps into the fray to defend Yuno but is instantly outmatched. Suddenly, Asta's rage brings out a mysterious Five-Leaf Grimoire: the Black Clover, granting him the power to overcome his opponents and stay on track to becoming Wizard King.
Julius Novachrono is a former Magic Knight who is highly obsessed with magic and enjoys seeing new forms of magic at work. His main skill, Time Magic, is the ability to manipulate the flow of time, meaning that he can accelerate, decelerate, stop and even reverse time. His Restraining Magic is also based on Time Magic as a form of Chrono Stasis. Interestingly enough, his name is a nod at his abilities of temporal manipulation too.
---
8. Natsuki Subaru – Re:Zero kara Hajimeru Isekai Seikatsu (Re:Zero - Starting Life in Another World –)

Episodes: 26
Aired: April 2016 – September 2016
Natsuki Subaru leaves home to head over to the convenience store. After making his purchases, he leaves the store, only to step out into the marketplace of a fantasy world. Soon after he arrives, Subaru is attacked by a band of thugs, but a beautiful white-haired maiden named Satella appears and saves him. Grateful, Subaru wishes to be of use to her and so Satella allows Subaru to accompany her on her pursuit of the individual who stole her insignia. When they find what they are looking for, the victory is short-lived as they are brutally murdered. Subaru finds himself in that same marketplace, having the same interactions as history eerily repeats itself.
Re:Zero was an incredible ride as Subaru underwent several deaths which eventually gnawed away at his psyche. The character known as "Satella" is a mystery: most characters know Satella to be the name of the Witch of Envy. We know that the witch has an incredible hold over Subaru and is quite possibly the reason why he appeared in Lugunica to begin with. His ability in this world, Death By Return, is a classic time-travel ability which completely undoes what has happened up to a certain point… he just has to die first.
---
7. Gasper Vladi – Highschool DxD

Episodes: 12
Aired: January 2012 – March 2012
Hyoudou Issei is a high schooler who has nothing special going for him in his life, using much of his time to peep on women and fantasize about one day becoming a "Harem King". His dream is one step closer to reality when a beautiful girl from a different school asks him out; however, she turns out to be a fallen angel who brutally murders him as the sun sets. Issei awakens to a new life when his beautiful high school senior, Rias Gremory, revives him as one of her demon servants and recruits Issei into her Occult Research Club. Now introduced to the brutal world of angels and demons, Issei must train and learn to survive with the help of his new friends.
One of the members of Rias Gremory's Occult Research Club is Gasper Vladi, a shy human/vampire hybrid who spends most of his time hiding away from others in a box. Rias had sealed him away for a long time as his powers were uncontrollable. He is capable of stopping time due to his sacred gear: the Forbidden Balor View, and is noted as one of Rias's first Bishops.
---
6. Baraggan Louisenbairn – BLEACH

Episodes: 366
Aired: October 2004 – March 2012
15-year-old Kurosaki Ichigo has always been able to see ghosts. After contact with the ghost of a teenage girl, Ichigo's immense spiritual energy makes him a target for Hollows, evil spirits who were once human souls. However, Ichigo remains blissfully unaware of this until one night, a woman dressed in a black kimono, armed with a katana at her side, appears in his room out of thin air. She claims to be a Shinigami, an entity akin to the Grim Reaper who guides the souls of the departed to the other side. Their initial meeting turns ugly when a Hollow attacks Ichigo's family and the Shinigami, Kuchiki Rukia, sustains heavy wounds. With their deaths all but sealed, Rukia suggests that Ichigo take some of her powers in order to defeat the Hollow. And on that day, a Shinigami was born.
Reaching far into the Arrancar Arc, the Time Manipulator on our radar is the Number 2 Espada: Baraggan Louisenbairn. The former King of the Hollows' realm of Hueco Mundo, Barggan is an old man of incredible size capable of controlling the aging process – earning him the title of the "Espada of Old Age". His powers bring with them a psychological element to Baraggan, whose very character is based off the concept of the fear of death. Knowing death to be the ultimate destiny from which no one can escape (except him, according to himself), Baraggan is a ruthless opponent who uses his power to literally rot the living flesh from the bodies of his opponents.
---
5. Okabe Rintarou – Steins;Gate

Episodes: 24
Aired: April 2011 – September 2011
18-year-old Okabe Rintarou, self-proclaimed mad scientist, rents out an old room in a building in Akihabara, where he and his friends Shiina Mayuri and Hashida "Daru" Itaru create inventions Okabe dubs "Future Gadgets". When their "Phone Microwave", a Future Gadget which turns bananas into a green gel for some odd reason, soon becomes capable of sending emails to the past, the three are given the ability to change history. However, despite the exciting developments, Okabe soon realises the true danger of being able to transcend time.
Going by the alias "Hououin Kyouma", Okabe is an incredibly eccentric and highly entertaining character who, for lack of a simpler expression, gets put through the most. The Phone Microwave leads Okabe into a torturous cycle of watching his best friend Mayuri die countless times in multiple timelines. In the ongoing Steins;Gate: 0, Okabe is a shell of his former self after being able to return to a timeline where Mayuri lives; however that comes at the cost of Okabe losing Makise Kurisu, his romantic interest. However, familiar events begin to transpire as the stifling possibility of having to do it all again looms on the horizon.
---
4. Emiya Kiritsugu – Fate/Zero

Episodes: 13
Aired: October 2011 – December 2011
The Holy Grail is an ancient artifact of incredible importance. Said to be capable of granting any wish, the Grail has been the catalyst of three brutal wars which ended with no winner. Be that as it may, the Holy Grail does currently reside in the possession of the wealthy Einzbern family, who are certain that the fourth war for the Holy Grail will be different. They hire Emiya Kiritsugu, a man said to be a "Magus Killer", whose contract with the Einzberns involves marriage to their only daughter, Irisviel. Emiya now finds himself in a deathmatch against six others, each armed with an ancient familiar, each participant having different motivations.
Emiya Kiritsugu, the Mage Killer has an affinity towards elemental magic; however, he has an innate temporal manipulation ability called Innate Time Control, which allows him to control the flow of time in a space and separate that from the outside world. Emiya is also capable of an ability dubbed Time Alter, which isn't Emiya playing with time itself, but manipulating his own body so that it moves in a way in which the flow of time is no longer in sync with his body, allowing for incredible bursts of speed as well as increased offensive and defensive potential.
---
3. Whis – Dragon Ball Super

Episodes: 131
Aired: July 2015 – March 2018
Picking up where Dragon Ball Z left off several years ago, Earth is peaceful after the defeat of Majin Buu; however, peace is fleeting as the existence of a never-before-seen threat: gods. Awakening from a long slumber is Beerus, the God of Destruction. Fuelled by a prophecy claiming the existence of a Super Saiyan God, Beerus forced himself into slumber as his attendant, Whis, searched the universe for this entity. Soon enough, their sights land on an obvious contender: Son Goku.
With the world-building that Super heralded back in 2015, alongside the Battle of Gods and Resurrection of F films, the Gods of Destruction exist almost as demiurges, assisted by angel attendants. This is where Beerus's Whis comes in. Capable of turning back the hands of time a few moments, Whis has saved the Earth from total annihilation before, when a defeated Frieza used a familiar planet-destroying tactic to gain the upper hand. Naturally, after seeing the destruction that his own hubris allowed, Goku takes the glory from Vegeta and defeats Frieza. This was only capable with Whis' temporal abilities.
---
2. Fujinuma Satoru – Boku Dake ga Inai Machi (ERASED)

Episodes: 12
Aired: January 2016 – March 2016
29-year-old Fujinuma Satoru is a struggling manga artist who finds himself hurled several minutes back in time before a calamity occurs. Yet to understand the extent of this ability, Satoru calls it "Revival" and tries to use it to save as many lives as possible. When tragedy strikes home and Satoru is framed for the murder of a loved one, Satoru's Revival sends him 18 years into the past, to 1988. He realises that the murder for which he was framed is intricately linked to the abduction and killing of his classmate, Hinazuki Kayo. Satoru comes to understand the true extent of the damage caused by her death and vows to prevent it; however, is it really that easy?
ERASED is a title which is remembered for the intense amount of hype which it had amassed in the early stages of 2016. Coincidentally, it aired in a year characterised by "time-travel anime", including some titles which are mentioned on this list. Focusing more on Fujinuma Satoru, the detached mangaka protagonist who is of anomalous age for an anime protagonist at either point in the story. Satoru's life was never the same again and he very much seems to have suppressed the memories surrounding Kayo's death until his mother is murdered. Very quickly on, we are offered a tortured protagonist, one who's sense of justice gets him into trouble on various occasions.
---
1. Konno Makoto – Toki wo Kakeru Shoujo (The Girl Who Leapt Through Time)

Episodes: 1 (movie)
Aired: July 2006
High school senior Konno Makoto is a girl caught in limbo. Completely blank with regards to her future, her teachers apply pressure to get her to figure her life out; however, when she realises that she is capable of literally jumping through time, Makoto's future takes a backseat to the sheer wonder that is the present. Trying to poke her way around her newfound power, Makoto soon realises the true terrifying potential of time travel.
The thing about The Girl Who Leapt Through Time is that it approaches its protagonist much like in a slice of life setting. Makoto is just a regular teenage girl who is trying to forge a path forward into the future while not knowing what it holds. We've all been there and for those who went through high school will recognise the consuming level of doubt and worry surrounding the period of time of limbo between high school and adult life. Her time travel power is integral to her growth as a character from the beginning of the film as it allows her to explore her relationships with other characters – multiple times. Also, we learn a lesson from it all: time waits for no one.
---
Final Thoughts
Being able to control your own movement through Time seems cool enough at first, but looking at some of the characters we've included, it isn't always the greatest. Learning very soon into their respective shows that messing with Time can come with severe consequences, we're launched back into reality, where we can't do any of these things. However, binge a few of your favourite anime featuring a Time Manipulator and maybe, just maybe, Time will zoom past – in a flash.
​
---
---
Other Reference: Homura Akemi (Puella Magi Madoka Magica)
One of the most important aspects about a story concerning heroes and villains are the special abilities the characters on each side use. Some abilities are common enough to the point where we're expecting to be introduced to someone with that ability as the story unfolds, such as super strength, being able to fly, or the ability to control fire. Most of the powers, if the character realizes their true potential, are powerful enough to do catastrophic damage in the character's world. But the potential effects of the abilities concerning time and space are boundless and infinite. Rewriting the past, absolute control of the present, setting the pace for the future…there's a reason why a limit almost always has to be placed on the select characters that have been gifted with such abilities.
However, despite these limits and the obstacles in their respective paths, some of these characters were able to come close to if not realize their full potential, and demonstrate why the ability to control time is one of the most powerful abilities in anime. Here are the top 10 anime characters to control time and space
10. Deus Ex Machina from Future Diary

If you have a character who's referred to as "The God of Time and Space" in your series, then it's safe to assume you have yourself a character at the peak of their powers. Deus is responsible for setting the main plot of Future Diary in motion; as a way to determine his next successor, Deus gives each of the 12 participants he has selected for a special Battle Royale a one of a kind diary with unique abilities. The winner will be chosen as Deus' successor, but the only way to win is to kill the other 11 participants before the world ends in 90 days. The fact that Deus decided to have the competition be carried out in this manner speaks to not only how much power Deus has, but also what he can get away with. No one can stop him or reign him in; the world's only purpose is to serve as his source of amusement. The only other character close to his power is his servant, Mur Mur, who only really becomes a factor near the end of the series. With the amount of chaos that takes place and the tense and exciting survival moments that occur as the 12 duke it out, it's safe to say that Deus did get to end things on his terms, something not many anime characters are able to pull off.
---
9. Guldo from Dragon Ball Z

Guldo is a member of the Ginyu Force, Frieza's elite squad of fighters. Even though Guldo is a terrible hand to hand fighter, it's soon revealed why he was able to become a member of the Ginyu Force, as he can stop time whenever he holds his breath. Combined with his unique psychic powers, Guldo doesn't even need to fight anyone in combat; he can either kill an opponent through other methods or simply escape to live another day.
Unfortunately, like most moronic super villains, Guldo is overconfident with his abilities and allows himself to be unguarded around Vegeta, leading to his death quite quickly after his introduction. With the glimpse we were able to see of his power, however, we see a lot of potential, and had Guldo gone through a discipline and approach that would reflect a true understanding of what he could do, he could have been one of the most powerful foes the Z warriors ever faced.
---
8. Itachi Uchiha from Naruto

While Itachi may seem a bit out of place among the rest of the characters on this list, one of the more "exclusive" time abilities we see in anime belongs to him. With the Tsukuyomi Jutsu, several seconds in real time pass as several days for Itachi's target, making the pain they go through that much more extreme. Itachi doesn't hesitate in using this ability when he needs to, especially since he's the only one who can use it. The scary thing about the power of this ability is that were this Itachi's only ability, he would still be considered a formidable opponent. Even though this is the only real time ability Itachi has, the fact that Itachi knows how to effectively use it gives him a solid ranking.
---
7. Sailor Pluto from Sailor Moon

If Guldo is seen a failure in regards to his ability, then Sailor Pluto is seen as a success. A member of the Sailor Scouts, Sailor Pluto's role in the series is different from the other scouts, as she serves as the guardian over the Door of Space-Time, a special gate that can be used for time travel. The rules given to Sailor Pluto, however, are to never abandon this post, never travel through the gate herself, and never use her ability to freeze time in its entirety. The fact that Sailor Pluto not only has the capability to do these things but also has the discipline to almost never use them speaks to how truly powerful she is. Even when she ends up having to break these rules, it is mainly because there is no other alternative left for her to use in order to save her friends. Since the cost for Sailor Pluto to freeze time is to give up her own life in exchange, it speaks magnitudes about how powerful this technique is.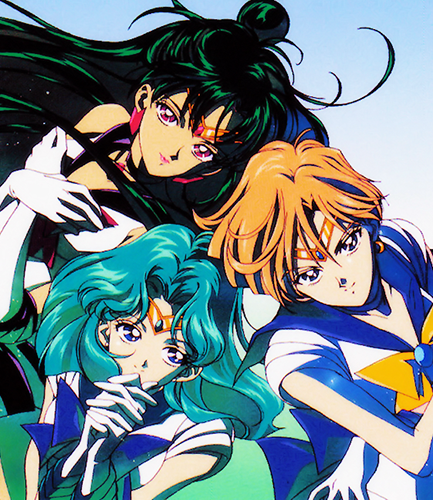 ---
6. Ultear Milkovich from Fairy Tail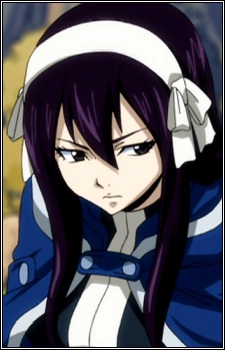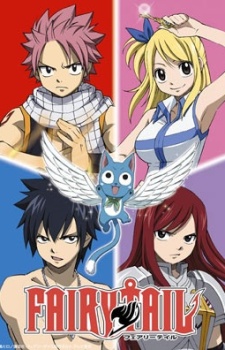 While technically Ultear Milkovih's time abilities are due to magic, her tragic story involving them (as well as the abilities themselves) deserve to be mentioned. Ultear Milkovich is a female mage that sets herself upon learning everything she can about the Arc of Time. Ultear eventually sets out to complete it, believing that she can undo all the horrible acts she commits along the way once she succeeds. However, after she learns the truth about what the Arc of Time really is, Ultear does her best to redeem herself, and near the end of the story makes a crucial choice that will change her life forever. Ultear's abilities mostly involve moving objects forward and back in time in various ways as well as being able to restore broken objects to their original state before being destroyed. Ultear's ultimate time ability involves rewinding time, but at the cost of her body rapidly aging. The fact that she was able to use this ability, however, shows how far she has come from when we are first introduced to her.
---
5. Baraggan Louisenbairn from Bleach

Baraggan Louisenbairn serves as a classic example of someone whose abilities are so impressive that they're actually a danger to themselves. Unlike some of the other characters on this list, Baraggan is fully aware of what he can do, leading him to be very arrogant. His high self-confidence is justified, however, as Baraggan can not only project a field around himself that slows time, but also instantly age anything that he touches to the point of complete annihilation. The extent of these powers in conjunction with his other abilities are used in his battle with Hachi. The only real reason Baraggan loses is due to the fact that Hachi was able to use Barragan's own aging power against him. Perhaps if Baraggan had not been so arrogant, things would have turned out differently…
---
4. Joe Shimamura from Cyborg 009

Joe Shimamura, aka Cyborg 009, uses his time control ability differently from most of the others; the focus of his ability is used on himself rather than the world around him. By activating a switch in his molar, Joe can accelerate himself to the point where it appears to him as if time has really slowed down, whereas to everyone else he is moving incredibly fast. This ability makes him one of the most powerful of the 9 cyborgs that make up his group, as he can use his speed to generate enough strength to destroy Black Ghost's evil forces hunting down him and his friends. With his ability and his tactical way of using it, especially against other cyborgs with the same ability, Joe certainly knows how to use the best of what his ability has to offer.
---
3. Kurumi Tokisaki from Date A Live

The last thing any character should be with an ability to control time and space is insane, yet here we have a character that is exactly that. Kurumi is a spirit whose purpose is to find Shido Itsuka and consume him in order to use enough energy to travel back to the past and kill the First Spirit. Kurumi's antics in trying to achieve this are borderline psychotic, as many people are killed due to her antics. What makes Kurumi really dangerous, however, are the special bullets that she possesses, as each bullet has a different function associated with time. One speeds up anything it hits, one slows down anything it hits, one rewinds anything it hits…multiple abilities are available to Kurumi, and there are still some bullets she possesses that she hasn't even used yet. Combine that with her clones, her 'spacequakes", and her craziness, and you have someone who's not only unpredictable, but also not even at her full potential. If Kurumi reaches her max potential, then she can be the most powerful type of character with time control abilities.
---
2. Amber from Darker than Black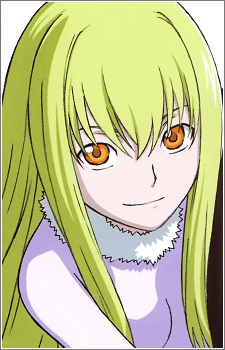 Amber is one of the most powerful characters on this list, if not the most powerful. Amber can gain knowledge of future events, stop time all around her, rewind time a short amount, and can possibly time travel. In addition, she has a side effect that is the opposite of Ultear's;
Amber's cost at using her ability is to age backward, or appear younger every time she uses her abilities. The only way it would seem to defeat an ability like this is for Amber to choose to eliminate herself, which is what ends up happening…or so it seems. But the amount of different time control abilities Amber has as well as almost achieving an eternal youth of sorts definitely places Amber near the top.
---
1. Rintaro Okabe from Steins;Gate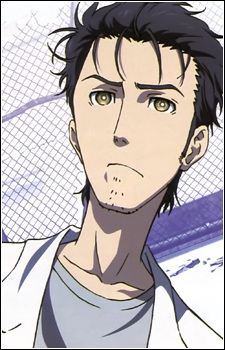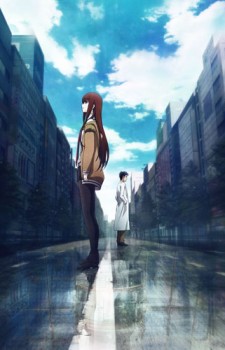 So why is someone who is actually a normal person without any time abilities themselves at the top of this list? Perhaps that in itself is the very reason. "Okarin", in his experiments with time travel, accidentally causes multiple world lines to exist, and as the series develops, it's up to him to try and get back to the original timeline, as he is the only one aware of all the changes that have happened to his friends. What makes this remarkable is not only the lengths Okarin goes to make things right, but the fact that he has only his wits and his willpower to succeed. We have a bit of a Groundhog Day situation in the sense that we don't know how many times Okarin failed to rescue his friend Mayuri from dying. The fact that he was able to mentally keep it together, work out what he needed to do, and perfectly execute his plan before finally rescuing her shows how impressive it was for Okarin to wrap his mind around the whole process. Not to mention him successfully creating a "time machine" of sorts in the first place; most of the normal people who time travel in anime either do it by accident or are guided by someone with supernatural abilities. As a result, we have a normal person who successfully created a time machine, used it for his wishes as well as his friends, realized his mistake, and changed things back to normal without any negative consequences. Considering that some of the characters on this list with their abilities never come to terms with what they have, Okarin's achievements are just that much more remarkable.
---
Other Reference: Dio Brando (JoJo's Bizarre adventure)
These are the top 10 characters to possess time abilities. If you think someone doesn't belong, someone should have been included, or someone should be ranked higher or lower, let us know in the comments!
---