También puedes leer este artículo en:Español
Although video games started as curiosities to explore and to play, there is also a realm called Educational Video Games. For some people, the mere adjective "Educational" might be a turn off. However, when great storytelling, charismatic characters and/or a lot of fun are masterfully thrown in the mix, we can learn while having a great time. Therefore, we have compiled some of the best Educational Video Games that have entertained us sometimes across generations. Let's go!
10. Hearing Music

System: Windows, Mac
Publisher: Viva-Media
Developer: Viva-Media
Release Dates: June 18, 2004
This game was developed by composer Morton Subotnick for kids starting at age 5. You can learn to hear differences between tempo, pitch, endings and variations on the same melody. Using music from classical composers like Mozart and Beethoven, this game is designed to teach you a bit of music appreciation. With an exploratory interface and bright colors, Hearing Music puts the play in music.
With that say, you cannot expect super graphics from this one. There also is no plot or character relevancy. Hearing Music simply has activities involving music. If you are looking for a game for small children or you want to go back to your childhood days of making sounds, well, Hearing Music is ideal.
---
9. Ology

System: Windows, Mac
Publisher: American Museum of Natural History
Developer: American Museum of Natural History
Release Dates: Unknown
This is not only one mini-game, but many! The American Museum of Natural History has been praised for its approach to catching the attention of young minds. Perhaps you find history boring, but just wait until you examine real fossils, hunt birds to watch with Theodore Roosevelt, or listen to fables from the Silk Road. This and much more can be done in Ology!
We have to warn you that some of the graphics are not the best. However, the possibility of finding an ideal game fitting to the interests of almost anyone is high in this website. And if you get bored, do not worry, because there is so much to explore! Some of the games are also compatible with Minecraft. For all its flexibility and creativity, we had to mention Ology in our list.
---
8. Reader Rabbit 1st Grade Learning System (Capers on Cloud Nine)

System: Windows, Mac
Publisher: The Learning Company
Developer: The Learning Company
Release Dates: September 29, 2004
Reader Rabbit is a series of Video Games that has been released since 1983, so it is a classic. It has been successful among pre-elementary and elementary school students. However, we are going to center this review in the best ranked title, which had a re-release to commemorate Reader Rabbit's 20th Anniversary. In Capers on Cloud Nine, Reader Rabbit and his friend Sam the Lion have to solve the mystery of why it is raining umbrellas and galoshes.
Through an RPG approach where you can collect and trade items, Reader Rabbit helps kids to learn about art, math, science and language. All for the sake of adventure, of course! Charismatic animal characters and antagonists will bring a smile to your face. Oh, and there is a flying ship. Enough said 🙂
---
7. Food Force

System: Windows, Mac
Publisher: United Nations World Food Programme
Developer: United Nations World Food Programme
Release Dates: August 12, 2005
United Nations has created a couple of games with simple graphics where we can take the roll of real life characters. In Food Force, we can become an aid worker trying to save the country from starvation. What you should do if you encounter a problem? How you should act or what you should say?
The key part of the game (besides not being too depressive), is that your choices will affect the outcome of your missions. The plus for this game besides not being too long or too difficult to complete, is that you can access further information on how anyone can help fight against world hunger. The 3D environment has been attractive for teens as well. In summary, Food Force makes us see world hunger as an immediate problem that is possible to solve.
---
6. Math Blaster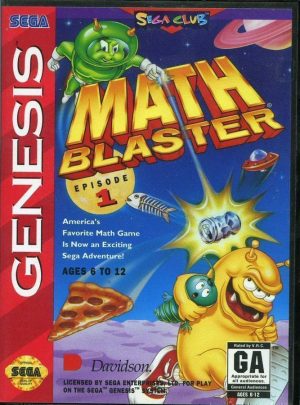 System: Facebook
Publisher: Knowledge Adventure
Developer: Knowledge Adventure
Release Dates: February 22, 2015
This is another classic game, part of a franchise known as Blaster Learning System, released since 1983. The original creator was an educator called Jan Davison. In Math Blaster, you have to be skillful solving operations like addition, subtraction, multiplication, division, fractions and more at fast speed. The game is set in outer space, where you have to fight aliens and visit galactic locations.
With customizable avatars, fast paced adventure and many levels, Math Blaster is fun and active. Probably the only bad point of this specific release is the amount of self advertising found in Facebook. However, for elementary school kids and teens, Math Blaster is a fun way to practice one of the most challenging skills that will be required for life. The series also have science and reading oriented games, but Math Blaster has out-weighted their popularity.
---
5. Oregon Trail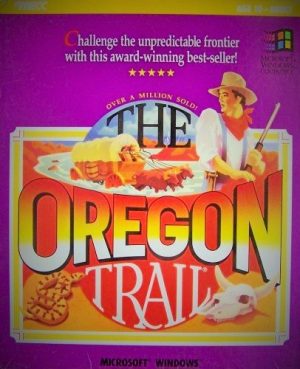 System: iPhone, iPod Touch, iPad, Android, Kindle Fire
Publisher: Gameloft
Developer: MECC
Release Dates: January 25, 2010
If you though we had some old games here, wait until we talk about Oregon Trail. Developed for the first time in 1974, the objective is to guide a party of people who are travelling from Missouri to Oregon via a wagon in 1848. You have to make all the decisions, including what to buy and bring to the trip, when to rest, the route to take and what to do if a member of the party falls ill. There are also interactions with other characters and the concept has been updated for modern touch screens.
The PC version of this game has been a continuous success in the classroom since its release. With the enhanced version, you can play mini games too, including a hunting game. If you want hours of gameplay and a good level of simulation, this is the educational game for you. Only remember that the possibility of dying on it is common.
---
4. Portal 2

System: Mac, PlayStation 3, Windows, Xbox 360
Publisher: Valve Corporation
Developer: Valve Corporation
Release Dates: April 19, 2011
This is another franchise of video games, although they do not have as many releases as others we have reviewed in this article. This is an interesting puzzle oriented game with some violence, hence, we are in mature territory here. If you are a fan of the original Portal, you will be happy to know that the silent protagonist (Chell) is back. Awakened by a robot named Wheatley, her mission now is to find the portal gun and rescue test subjects that have suffered of brain damage. Of course, the evil GLadOS is also here!
With its first person mode, the focus is on solving more and more complex puzzles on your way. Cooperative and online play supports open voice communication too. With a futuristic environment and the right amount of suspense, Portal has become a classic among educative video games. Portal is ideal to be played with cake by your side 😉
---
3. Civilization V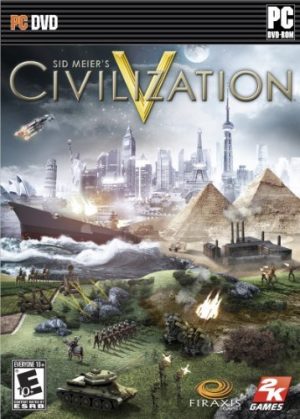 System: Windows
Publisher: 2K Games
Developer: Firaxis Games
Release Dates: September, 2010
If you ever wanted to know how it feels to be the ruler of the world, Civilization V is the right game series for you. Its original creator was Sid Meier, who had the idea of gathering world famous leaders, nations and military to simulate the rise of empires. You can build or improve entire cities, advance your troops, negotiate with other players and research new technology. You win the game through military conquest, achieving a great level of culture, going to space and in many other ways, so you can see the gameplay is flexible.
The idea of using cultural, ideological and geographical factors to change the world is complex, fantastic and might sound very boring in real life. Fortunately, Civilization makes it so fun that you can spend hours building your personal empire. The online version supports text and voice chat, and in particular, Civilization V is a more user friendly version with menus that remind you to keep an eye on your lands, military, etc. However, the most interesting addition goes for the features of fascism, rationalism and population happiness.
---
2. Spore

System: Mac, Windows
Publisher: Valve Corporation
Developer: Electronic Arts
Release Dates: September 07, 2008
This is another game where the consequences of your actions can be, em… numerous. In Spore, you can help a microscopic organism evolve until it becomes an intelligent creature, up towards exploring the hyperspace. With action, real-time strategy (your creatures either live or perish here!) and role-playing, Spore let's you interact with the principles of evolution, physics and ecology. Moreover, your social skills will also determine your success once your organism becomes a creature.
From that step, Spore is a bit like Civilization. However, Spore is innovative for many reasons, as we can mention the open-ended gameplay and the massive collaborative online mode. This means that you can help other people raise your creatures and you can receive creatures from them too. We add some randomness here and there, and you get a simulation game very close to reality.
---
1. Minecraft

System: Mac, Windows, Linux
Publisher: Mojang
Developer: Mojang
Release Dates: November 18, 2011
We are finally here! Minecraft is the 3D game of excellence. The brainchild of Markus Persson, this multiplayer game is so flexible that it is difficult to not find something likeable about it. In the survival mode, you have to take decisions and accumulate resources to build your world. In the creative mode, the only thing you have to worry about is building anything you want because you have unlimited resources. In the adventure mode, you can explore other players maps. Finally, in spectator mode you can move all over the place without worrying about physics.
Minecraft has the advantage of being as complicated as you want it to be. It can literally grow with you! Its contributions to computing systems are also notable. In short, if your thing is creativity or just wanting to pass the time with a good video game that is also educational, Minecraft is the king of educational video games!
---
Final Thoughts
That was really educational! 🙂 As you can see, video games are more than simply winning something. Whatever you learn thoroughly stays with you for the rest of your life, so what are you waiting for? Let's go to get some fun education with video games 😉 Do you have any other recommendation of Educational Video Games? Time to comment! See you soon.
---