Originally separate entities until a merger in 2006 bringing them together, Bandai Namco has had enormous success both individually and now as a core unit with a large library of best sellers that we'll most definitely be covering in this article. Known as the company who brought us hit franchises such as Tekken, the spectacular Tales of series, along with the ever popular Gundam games, Bandai Namco isn't about to run out of steam anytime soon. Its Gundam games alone in Japan bring in a whopping amount every year, while its publishing expertise has reached out to Nintendo with the eSports driven Super Smash Bros. for the Wii U. With so much to offer players in almost every category, it's safe to say that Bandai Namco Entertainment has cemented itself as one of the best companies in the history of gaming.
10. Naruto Shippuden: Ultimate Ninja Storm 3

System/Platform: Multi Platform
Publisher: Bandai Namco Games
Developer: CyberConnect2
Release Date: March 15, 2013
Naruto fans will most certainly have a debate over which of the Naruto titles are the best, but the Ultimate Ninja Storm games will definitely resonate with many. Considered to be the staple title out of the Ultimate Ninja Storm series, the third installment takes all of the things that were missing from its previous versions and threw in so much more to provide players with a much more enriching fighting experience.
While there are definitely still bugs to chew out from the overall game, Ultimate Ninja Storm 3's system was greatly improved with the Awakening Mode, which buffed certain character abilities when your health reached a certain level, and was able to be used anytime in battle depending on the character. The Team Attack System saw some great changes as well as it allowed you to call upon your support characters whenever you found yourself in a sticky situation. The interactivity that the game provides pertaining to level design brings out more of a challenge to stay on your feet at all times, and avoid damaging combos which could lead to your demise. Along with a strong story mode for those who prefer the single player approach, with mob battles thrown in for good measure, Ultimate Storm 3 is a nicely wrapped package that is still played to this day by many.
---
9. God Eater 2: Rage Burst

System/Platform: Multi Platform
Publisher: Bandai Namco Entertainment
Developer: Shift
Release Date: February 19, 2015 [JP] | August 30, 2016 [NA/EU]
If you haven't had a chance to watch the anime series of God Eater, then perhaps now is a great time to do so. It's not that you wouldn't understand what's happening within the game, but the show itself is just awesome in so many ways. God Eater 2: Rage Burst comes with a lot of new features from the original such as weapon additions, and new weapons such as the Boost Hammer, Charge Spear and Shotgun.
God Eater 2: Rage Burst is ultimately an action style role playing game that follows the manga a lot more than the anime, and provides players with a nice challenge as you go up against a new pandemic known as Red Rain, and so you and your team must investigate it and uncover the truth behind its origin. With plenty to do such as cooperating with other NPC through specific character episodes, to mastering your new ability Blood Arts, Rage Burst is enough to keep you on your toes for a good chunk of time.
---
8. Sword Art Online: Hollow Realization

System/Platform: Playstation Vita, Playstation 4
Publisher: Bandai Namco Entertainment
Developer: Aquria
Release Date: October 26, 2016 [JP] | November 8, 2016 [WW]
If you haven't checked out our most recent review on Hollow Realization, now would be a great time to do so as it goes into more detail about gameplay and more. Sword Art Online: Hollow Realization is the follow up title to the popular Lost Song, that takes Kirito on a wild adventure through a world known as Sword Art: Origin, which is a modification of Aincrad, now known as Ainground.
Fans of the series will certainly take a liking to the cool gameplay features in the game such as dating, along with being able to fight in a 4 person team and using certain "shouts" in battle to help create highly damaging combos. The major selling point of all however is just how long the game actually is in comparison to its past iterations, as it takes well over 100 hours to truly experience the game in its glory. With more DLC content along the way which adds even more to the already deep story, you're looking at more than 130+ hours of thrills, plenty of deaths, and questing action in this splendid RPG title.
---
7. Tales of Destiny 2

System/Platform: Playstation 2, PSP
Publisher: Bandai Namco Games
Developer: Telenet Japan
Release Date: November 28, 2002 [PS2] | February 15, 2007 [PSP]
The Tales series has had its fair share of success overseas, but little do people know that it ranks third behind Final Fantasy and Dragon Quest as one of the best RPG franchises in Japan. Known for its impactful storytelling, wonderful cast of characters, and an array of quests to keep you awake for hours, this franchise has never faltered in any way and Bandai Namco will ensure it stays high in the ranks.
Looking at Tales of Destiny 2, which is ranked as the second highest with regards to overall sales, we follow main protagonist Kyle who's the son of Destiny's main leads Stahn and Rutee. Visually speaking, Destiny 2 is pleasant to watch in motion and the gameplay mechanics, which were revamped dramatically from past iterations, have really made Tales of Destiny 2 a must have for any fan of the franchise. The only unfortunate thing about Tales of Destiny 2 is that it never saw a western release, and only sold across parts of Asia. So while the new additions are sure to wow any diehard of the series, you'll have to import this bad boy if you want to experience it hands on.
---
6. Mobile Suit Gundam: Maxi Boost

System/Platform: Arcade
Publisher: Bandai Namco Games
Developer: Bandai Namco Games
Release Date: March 9, 2016
The Mobile Suit Gundam: Extreme Vs. series exploded onto the Japanese arcade scene back in 2010, and since then the game has amassed a huge following both in Japan and overseas. With explosive gameplay straight out of the gates, players can choose their favorite Gundam from a long list of Gundam storylines and engage in a team battle that's fast paced, in your face, and extremely rewarding. Speaking from experience as a former competitive player, Extreme Vs. was unbelievably fun and challenging as you had to constantly be on your toes not only for your own well being, but to also protect your teammates from being ganged up on by the opposing side.
Maxi Boost ON is the latest installment in the very popular fighting series, which sees a ton of visual upgrades, new additions to the already vast selection of Gundams, and gameplay features that will have any Gundam aficionado screaming in excitement. For those in the west, Extreme VS. Full Boost made its way to consoles for the first time which was huge since it allowed for online multiplayer showdowns much like its arcade counterpart. However, if you're still hungry for that thrill you'll have to fly over here to Japan to experience Maxi Boost in all its glory since it can only be found in arcades at the moment.
---
5. Dragonball Xenoverse

System/Platform: Multi Platform
Publisher: Bandai Namco Games
Developer: Dimps
Release Date: February 5, 2015 [Console] | February 27, 2015 [Windows]
What happens when you throw one of the world's greatest anime franchises in the world, into an action packed RPG universe? You get Dragon Ball Xenoverse, a game that takes the player on a new adventure in the Dragonball Universe as you work your way up to become the hero of the galaxy, and stop evil from manifesting into something catastrophic.
In Dragon Ball Xenoverse, you create your own superhero and take them on an adventure with various quests, side quests, and battles that will help level you up for the challenging boss encounters lying ahead. What made Xenoverse so cool compared to other Dragon Ball titles was that it still managed to maintain the tried and true fighting style that many enjoyed, while throwing in an array of RPG elements to provide you with an enriching experience. Customization features were implemented which was a huge plus, while allowing players to take the action online as well to complete extra challenges. We just reviewed the latest Dragon Ball Xenoverse 2 title, so if you'd like to find out more about the sequel be sure to hit up our gaming section!
---
4. Pokken Tournament

System/Platform: Arcade, Nintendo Wii U
Publisher: The Pokemon Company
Developer: Bandai Namco Studios
Release Date: July 16, 2015 [Arcade] | March 18, 2016 [Console]
Just when you thought Pokemon couldn't get any more popular than it already is, Bandai Namco teamed up with The Pokemon Company to bring the world Pokken Tournament, a competitive fighting game that feels a lot like Pokemon Stadium on a massive amount of roids. The game is still currently being updated with new Pokemon such as the more recent Empoleon making their way into the roster, with plenty more to show up in the new year.
Pokken Tournament came out of the gates with so much hype riding behind it, and to this day it's still galloping away with millions of players taking part in the competitive online experience. Pokken Tournament started out exclusively in the arcade before making its way to the Wii U, which shattered sales numbers expectations making Pokken Tournament one of the better selling Wii U titles to date. Taking bits and pieces from Bandai Namco's Tekken franchise, players duke it out in a 3D playing field where you need to use your best strategy to outplay and outwit your opponent using swift movements and powerful strikes. The online feature on the Wii U version is arguably one of the best out there since you barely have to wait for an opponent to show up, while Nintendo placed a strict rule against players who rage quit. Pokken Tournament is one tournament you definitely don't want to miss!
---
3. Tekken 3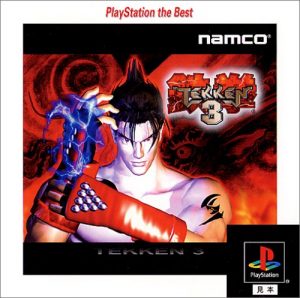 System/Platform: Arcade, Playstation, Playstation 2
Publisher: Bandai Namco Games
Developer: Bandai Namco Games
Release Date: March 28, 1998 [Consoles] March 20, 1997 [Arcade]
Tekken 3 is by far the highest selling fighting game in history and to this day is considered to be the ultimate classic in 3D fighting games. While Virtua Fighter introduced many of us to the world of 3D fighting games, it was Tekken's producer Katsuhiro Harada that took the world by storm with its unique fighting mechanics, and over the top action as warriors from across the globe would come together to see who would become the King of the Iron Fist.
Despite Tekken 3 not being played due to its age, the franchise is still going incredibly strong especially in Japan and Korea, while the community for the game is exceptionally large and support the game heavily. Tekken 7 is the latest installment in the franchise which takes all of what you love from hits such as Tekken Tag Tournament and melded it all together to create the ultimate must have fighter for any passionate fan. While many in Asia are basking in the glory that is Tekken 7, a western console release is just around the corner so be sure to warm up your fingers and take out your fight sticks because it's time to bring the hype.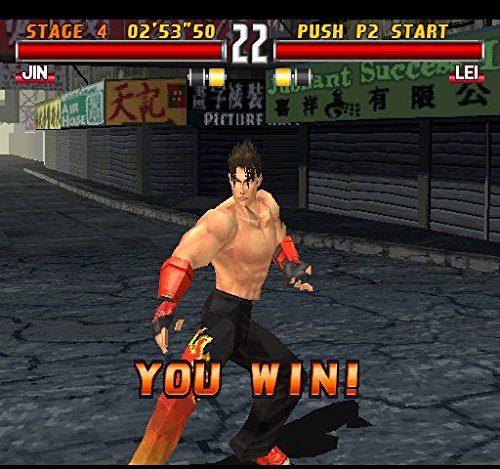 ---
2. Dark Souls II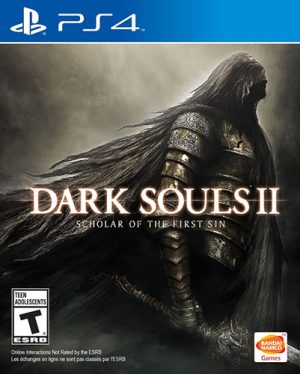 System/Platform: Multi Platform
Publisher: Bandai Namco Games
Developer: From Software
Release Date: March 11, 2014
If Demon's Souls or the first Dark Souls made you want to pull your hair out in frustration, Dark Souls II will surely bring your blood pressure levels well over 9000 when you dig your feet into it. You're thrown into a very dark and gloomy medieval world, filled with an array of creatures that you'd probably not want to meet in your nightmares let alone in person, and you must work your way through a large world that increases in difficulty the further you go. Monsters are unforgiving and will stop at nothing to annoy you, while resources are scarce so you must use sound judgement when in battle.
From Software's Dark Souls franchise has become successful for the very reason we explained above, in that its incredibly challenging gameplay simply forces you to not make careless mistakes because the minute you do, it results in death. Nothing is ever certain, and those who defiantly try to oppose the enemy will soon be humbled as the death count rises. Aside from the difficulty, Dark Souls II allows players to customize their character to how they see fit, which is great since it encourages you to find new ways of approach pertaining to each enemy encounter, while allowing you to play with a style that suits you. With Dark Souls III out and plenty of DLC content available, the Dark Souls franchise will surely go down in history as one of the best action RPGs ever made.
---
1. Super Smash Bros. for the Wii U

System/Platform: Nintendo Wii U, Nintendo 3DS
Publisher: Nintendo
Developer: Bandai Namco Entertainment | Sora Ltd.
Release Date: November 21, 2014
Blasting its way onto the Nintendo 64 back in 1999, Super Smash Bros. came out with a bang and wowed just about everyone at the time, impressing us with its wild gameplay, fun story mode, and endless multiplayer battles that still continue on to this day. Fast forward to 2016 and the franchise has evolved into an eSport, with Smash Bros. for the Wii U becoming such a popular hit that new players are coming from out the woodwork daily, and sponsors are hungry to sign the next big threat.
Originally focusing around multiplayer casual battles with friends, Sakurai never expected his child to grow up and become a full fledged fighting game that has sold millions of copies to date. We can't forget to mention Super Smash Bros. Melee also, since that game has some of the best talent we've seen in years and still manages to bring in crazy numbers during peak tournament season. With an array of fresh characters from numerous franchises such as Sega's Sonic the Hedgehog, to Bandai Namco's own Pac Man hitting the roster, Super Smash Bros. for the Wii U is a title that anyone can pick up, but watching it being played by the pros is where it truly shines the most.
---
Final Thoughts
Bandai Namco will most certainly have a lot of new ideas coming down the pipeline as far as new titles are concerned, and with recent hits like Tales of Berseria along with Digimon World: Next Order International Version making their way stateside next year, things are most surely looking up for the famed publisher and developer. We also suggest playing Digimon Story: Cyber Sleuth if you haven't already, and if you want an early review of Next Order be sure to read our review on it which is in our gaming section! Let us know what your favorite Bandai Namco title is in the comments below, and be sure to follow us on Twitter for the latest news straight from Japan!
As always, if you want to know about all the latest buzz straight from the bee's nest in Japan, be sure to keep it locked here at Honey's Anime.
---