If there's one thing that divides society it has to be the love or hate for clowns. Well, there are so many other things that divide society, actually… but today we're talking about these creatures that many people enjoy and others really fear. Be it a fun person trying to bring joy to a birthday party, a circus personality or a psychopathic killer inhabiting your worst nightmares, clowns have such an iconic presence that video games have been using them for decades. So, what are some of the best games with clowns as relevant characters? Let's find out!
10. Backyard Wrestling 2: There Goes The Neighborhood

System: Xbox and PlayStation 2
Publisher: Eidos Interactive
Developer: Paradox Development
Release Dates: Nov. 16, 2004
When you look at fighting games, a lot of them use stereotypes to give us a more diverse roster while others stick to some kind of theme. To be fair, there are some other fighting games with clowns as playable characters, but Backyard Wrestling 2 is so bizarre that we couldn't resist mentioning it. This is a game where a group of obscure personalities fights each other in some random backyards, with characters like underground musicians and a couple of porn stars.
The duo Insane Clown Posse is known not only for their music but because they also happen to be semi-professional wrestlers. While on the stage, Insane Clown Posse tend to perform as dark clowns, reinforcing the "dark carnival" theme of their songs. In the game, both members (Violent J and Shaggy 2 Dope) are playable and there's also a Carnival stage! That means you can have not only 1 but 2 clowns beating the hell out of each other, just for fun.
---
9. Krusty's Super Fun House

System: Sega Genesis and SNES
Publisher: Acclaim Entertainment
Developer: Fox Williams, Audiogenic
Release Dates: 1992
And if you're looking for fun look no further than Krusty's Super Fun House, one of Springfield's places not many people know of. So yes, this may be a very old game but it's still based on one of the most popular shows ever and its "lovable" clown, and here we are reviving it after more than 15 years. The titular character is no other than Krusty the Clown, who now has to deal with some rat infestation with the help of the Simpsons.
Hey hey! Don't expect a great plot or astonishing graphics, but you can definitely find some challenging puzzles and the very essence of platforming games. One could say that saving Krustyland from the rats is not the best use of The Simpsons' license, but at least that's a form of letting Krusty have his very own video game. Making anything based on The Simpsons with Bart, Homer and the others just as tokens is no easy feat!
---
8. A.R.M.S.

System: Nintendo Switch
Publisher: Nintendo
Developer: Nintendo EPD
Release Dates: Jun. 16, 2017
When trying to think about recent video games featuring clowns some of you may forget about A.R.M.S., but Nintendo's punching game has a friendly clown fighter introduced as a free DLC. This is a game where we fight using characters with extendable, customizable arms, and the best way to play it is throwing punches in the air using detached Joy-Con controllers.
A street performer dreaming of her own circus, believe us when we say Lola Pop is one of the sweetest clowns you can find in video games. As the pun in her name suggests, her character design is a mix of clown and lollipop references, with her ability to inflate herself as a balloon as her signature move. Apart from being one of the few clowns that won't scare us, sweet Lola Pop is also the only female on this list. How about more clown girls in our games?
---
7. Dead Rising

System: Xbox 360, Xbox One, PlayStation 4 and Microsoft Windows
Publisher: Capcom
Developer: Capcom
Release Dates: Aug. 8, 2006
Dead Rising may be a game about killing zombies, but one of the most memorable characters in the franchise is a demented clown with a great background. Before the outbreak, Adam the Clown used to be a loved performer at the Wonderland Plaza mall, but after witnessing how everyone there was killed by zombies, he went insane and developed the most twisted survival instinct.
Adam found safety by scaring the zombies with the sound produced by the theme park attractions, but he also murdered people and zombies like it was nothing. If you find clowns scary, maybe a murderer clown with 2 chainsaws fighting you in a mall full of zombies will make you stay away from this game. Yeah, he may die eventually, but that manic laugh will haunt you for days...
---
6. Left 4 Dead 2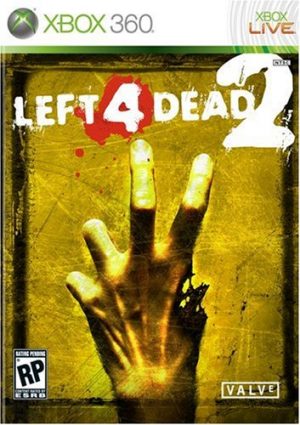 System: Microsoft Windows, OS X, Linux and Xbox 360
Publisher: Valve Corporation
Developer: Valve Corporation
Release Dates: Nov. 17, 2009
If you thought a clown in a game full of zombies was enough, what about a game with zombie clowns?! We're talking about Left 4 Dead 2, the sequel to a game that already had experimented with unique types of zombies. In this case, one of the campaign scenarios is the Dark Carnival, a great chance to visit an amusement park at night... if it wasn't for the zombies, mind you. Sounds like fun, huh?
A clown infected can attract another one and another one, so from one second to another, you're dealing with a horde of zombie clowns while dancing at the sound of squeaky shoes and noses. Fighting the clown infected is not always an easy task, but once you dominate your own fear, this is the best game to finally step up and kill clowns just for the sake of it.
---
5. Twisted Metal

System: PlayStation
Publisher: Sony Computer Entertainment
Developer: Sony Interactive Studios America, SingleTrac
Release Dates: Nov. 5, 1995
The PlayStation era had great vehicular combat video games, and that's something we kind of miss right now. One of the best in the genre is definitely Twisted Metal, a game also known for having a mascot who happens to be a serial killer clown who uses an ice cream truck to lure its victims. As long as urban legends go, we're sure a lot of parents back then were worried about this depiction, but we're also sure that a lot of kids playing Twisted Metal would never ever see ice cream trucks the same way.
Sweet Tooth is the split personality of Marcus Kane, a psychopath who escaped a mental institution and now participates in the Twisted Metal tournament to rescue his best friend. Oh, but don't let that fool you! That's just an excuse to keep his killing strike, and this "friend" is nothing you would expect. Even if Twisted Metal is not our #1 game, Sweet Tooth is a pop culture icon and has inspired a lot of other stories and characters, being arguably the best clown character in video games.
---
4. Payday 2

System: Microsoft Windows, PlayStation 3, PlayStation 4, Xbox 360, Xbox One and Nintendo Switch
Publisher: 505 Games
Developer: Overkill Software
Release Dates: Aug. 13, 2013
Are they real clowns? Well, not really, but Payday 2 is a great game so we can overlook that. This is a game where we control a group of anti-heroes during a series of heists, so most of the gameplay is related to shooting and hiding until you finally escape with the money. However, there's also a direct link to clowns, and that's why we can totally recommend this game if you're looking for clowns in video games.
If you want to rob a bank, then covering your face is one of the first things you'll need to take care of. In Payday 2, collectible masks are a great way to customize your character too, but the playable gang is also known as the Payday Clowns thanks to the 4 original members, who became famous for using clown masks. Like we said about Sweet Tooth, Dallas' mask is another pop culture icon that people recognize even if they don't play video games: a clown face with the United States of America flag on the forehead.
---
3. Final Fantasy VI

System: SNES, PlayStation, Game Boy Advance, iOS, Android and Microsoft Windows
Publisher: Square
Developer: Square
Release Dates: Apr. 2, 1994
In the many worlds of Final Fantasy, a clown is something we clearly wouldn't find. However, one of the best villains in the franchise is known for being a jester: Kefka Palazzo. Final Fantasy VI, the first game where Kefka appears, is also a great recommendation for anyone looking for a very good JRPG, and that's why we have FFVI opening the top 3 clown video game recommendations.
Revealing too much about Kefka would ruin the plot, but we can say he is an important part of the malevolent Gestahlian Empire, being the court mage. While other characters in this list stand out for their looks, and Kefka does it too, he is also a great example of a villain who makes you philosophize and question the very meaning of things like love, life, insanity, and hope. True, he may not look as menacing as other clowns, but he definitely won't hesitate to annihilate us all.
---
2. Super Mario Odyssey

System: Nintendo Switch
Publisher: Nintendo
Developer: Nintendo EPD
Release Dates: Oct. 27, 2017
Oh, look at your face! Super Mario Odyssey as one of the best video games with clowns?! Truth be told, Super Mario Odyssey is one of the best video games in a lot of categories, and there's also the possibility to play using a clown costume with the red nose, rainbow wig, and everything! Oh, and this clown won't try to kill you unless you're a Goomba, a Koopa or any of the Mushroom Kingdom villains.
Once you get to the Gourmet Kingdom, you can spend 200 coins —50 for the hat and 150 for the suit— and the clown costume will be yours. However, the best part of this is combining the hat (including the red nose, wig, and makeup) with other costumes, and we say so as we've been playing the majority of the game as Dr. Clown! A Nintendo game is the only place where a clown doctor won't give you the chills, that's for sure.
---
1. Batman: Arkham City

System: Microsoft Windows, OS X, Wii U, Xbox 360, Xbox One, PlayStation 3 and PlayStation 4
Publisher: Warner Bros. Interactive Entertainment
Developer: Rocksteady Studios
Release Dates: Oct. 18, 2011
So here we are, talking about clowns in video games and realizing many of them are crazy villains. But when you think about crazy villains, there's one that we all love to hate no matter if he appears in a comic book, a movie or a video game... and he's also a manic clown! Well, not just a clown but the Clown Prince of Crime himself!
The Joker is not a clown per se, but he uses the clown theme in all of his costumes, plans, and gadgets. As the most notable rival to Batman, The Joker is one of the most famous villains in the world and one of the most intelligent too. In this case, we recommend playing the whole Batman: Arkham trilogy to better understand the plot unfolding, but Batman: Arkham City is definitely the best of them all in terms of gameplay. As a bonus point, this Joker version is voiced by the great Mark Hamill, so there you have another good reason for playing this masterpiece.
---
Final Thoughts
Don't you feel like visiting the circus? If not, then playing some of these video games would be a better option! This article is just a reminder that clowns are there to haunt your gaming sessions or to offer a funny side to things, and if you want other video games with clowns you can take look at Basement Crawl or the unforgettable Circus Charlie. Have you played other video games with clowns you want to mention? Bring the fun to the comments section!