También puedes leer este artículo en:Español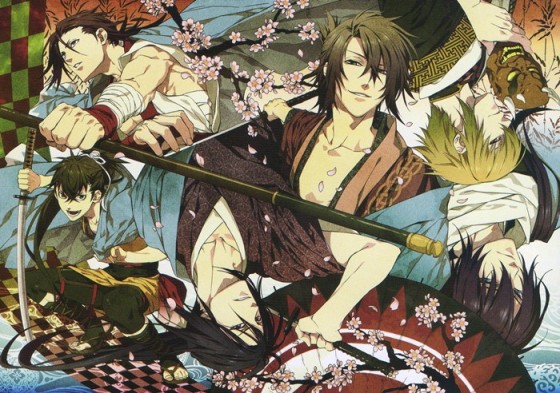 What You Need to Know:
Historical anime is great in that it gives you a glimpse into Japan's history (albeit not a very realistic one) and with so many different series around of different genres, even anime set in the same era can be individual and exciting!
But which anime based on Japanese history do fans here in Japan like best? To find out, Anime Anime surveyed 371 people between the 12th and 15th of May.
So which anime has transcended the ages to steal the top spot? Let's get to the results and find out!
---
Top 10 - Top 6
---
10. Crayon Shin-chan Movie 10: Arashi wo Yobu Appare! Sengoku Daikassen
9. Oda Nobuna no Yabou
8. Nintama Rantarou
7. Nobunaga Concerto
6. Sengoku Basara
---
Top 5 - Top 1
---
5. InuYasha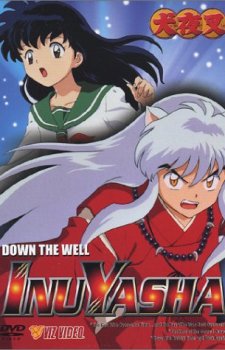 Episodes: 167
Aired: October 2000 - September 2004
Synopsis
Based on the Shogakukan award-winning manga of the same name, InuYasha follows Kagome Higurashi, a fifteen-year-old girl whose normal life ends when a demon drags her into a cursed well on the grounds of her family's Shinto shrine. Instead of hitting the bottom of the well, Kagome ends up 500 years in the past during Japan's violent Sengoku period with the demon's true target, a wish-granting jewel called the Shikon Jewel, reborn inside of her.
After a battle with a revived demon accidentally causes the sacred jewel to shatter, Kagome enlists the help of a young hybrid dog-demon/human named Inuyasha to help her collect the shards and prevent them from falling into the wrong hands. Joining Kagome and Inuyasha on their quest are the orphan fox-demon Shippo, the intelligent monk Miroku, and the lethal demon slayer Sango. Together, they must set aside their differences and work together to find the power granting shards spread across feudal Japan and deal with the threats that arise.
(Source: MAL Rewrite)
4. Hakuouki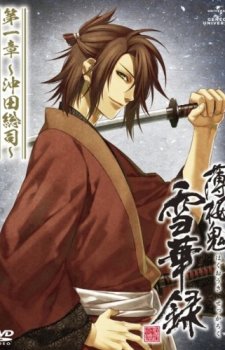 Episodes: 12
Aired: April 2010 to June 2010
Synopsis
In 1860's Edo, Japan, 16-year-old Chizuru Yukimura lives a simple life as the daughter of a doctor. When her father's work takes him away from home and into the capital of Kyoto, Chizuru is left alone with only the letters from her father as a means to stay in contact with him. After the letters stop coming though, Chizuru becomes gravely concerned. Disguising herself as a man for safety, she travels to Kyoto to find him, only to find herself being attacked by a group of samurai and a strange, almost inhuman man. Chizuru is saved by a mysterious member of a group known as the Shinsengumi, but because of what she witnessed, she's taken back to their base of operations to be interrogated and possibly silenced…forever.
Hakuouki features the striking young men of the Shinsengumi and their secret clan of warriors, who decide to spare Chizuru upon finding out who her father is, revealing that they too are looking for him, but for different reasons. Now Chizuru must not only continue the search for her father among her new friends, but discover secrets bigger than she ever imagined, all the while forming bonds with the handsome young men that will forever change the course of their lives.
(Source: MAL)
3. Katanagatari
Episodes: 12
Aired: January 2010 to December 2010
Synopsis
In an Edo-era Japan lush with a variety of sword-fighting styles, Shichika Yasuri practices the most unique one: Kyotouryuu, a technique in which the user's own body is wielded as a blade. The enigmatic seventh head of the Kyotouryuu school, Shichika lives quietly in exile with his sister Nanami until one day—the wildly ambitious strategist Togame barges into their lives.
Togame brazenly requests that Shichika help in her mission to collect twelve unique swords, known as the "Deviant Blades," for the shogunate. Shichika accepts, interested in the girl herself rather than petty politics, and thus sets out on a journey. Standing in their way are the fierce wielders of these legendary weapons as well as other power-hungry entities who seek to thwart Togame's objective. In order to prevail against their enemies, the duo must become an unbreakable team as they forge ahead on a path of uncertainty and peril.
(Source: MAL Rewrite)
2. Rurouni Kenshin: Meiji Kenkaku Romantan
Episodes: 94
Aired: January 1996 to September 1998
Synopsis
Can you hear the calm silence of the eye of the storm?
It is the Meiji Era, a time of peace born from the bloodshed of war. Some remnants of the past remain loyal to samurai morals, but most have lost their way. Certain individuals refusing to accept the ways of this new world now threaten to revive the violence of the old days and bring forth war to Japan once again. Can this fragile peace withstand those who fight to destroy it?
Kenshin Himura is an assassin turned wanderer, who has vowed to never take another life and now devotes his life to helping those who cannot help themselves. He soon befriends others who share his ideals and who all refuse to give in to the evil that surrounds them. Together, they learn what it is like to fight for a cause. Will this legendary assassin and his band of heroic warriors be able to stop these rising threats and maintain Japan's peaceful era?
Rurouni Kenshin: Meiji Kenkaku Romantan is an enticing action series that explores historical themes through the eyes of the main protagonist, Kenshin, who has seen both good and evil. Will this changed man be able to keep moving forward towards the light, or will his dark past pull him back in?
(Source: MAL)
1. Gintama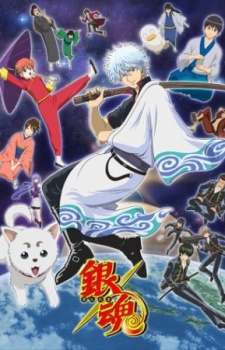 Episodes: 201
Aired: April 2006 to March 2010
Synopsis
The Amanto, aliens from outer space, have invaded Earth and taken over feudal Japan. As a result, a prohibition on swords has been established, and the samurai of Japan are treated with disregard as a consequence.
However one man, Gintoki Sakata, still possesses the heart of the samurai, although from his love of sweets and work as a yorozuya, one might not expect it. Accompanying him in his jack-of-all-trades line of work are Shinpachi Shimura, a boy with glasses and a strong heart, Kagura with her umbrella and seemingly bottomless stomach, as well as Sadaharu, their oversized pet dog. Of course, these odd jobs are not always simple, as they frequently have run-ins with the police, ragtag rebels, and assassins, oftentimes leading to humorous but unfortunate consequences.
Who said life as an errand boy was easy?
(Source: MAL Rewrite)
Source: Anime Anime
---
Say whaaat? Gintama beat Rurouni Kenshin? THAT Runouni Kenshin?!
That is a surprise! I'm happy to see Hakuouki in the top five, though! Nobunaga Concerto made it to number seven, too!
---
[ad_dfp position="bottom1" unit_pc1="true" unit_pc2="true" unit_sp1="true" class="mt40"]