También puedes leer este artículo en:Español
One of the many complains about manga, from people who don't read it, is that all of them are the same: Big eyes, long legs, girls in uniform. They call the manga style "generic" and same-y. But even a cursory glance makes it clear that no, while there are some artists who have a "house" style and can be similar to one another, they all have their very own signature, and some are so unique you can pinpoint them with just a closeup to the character's eyes. Yuki Kaori is one of those.
Yuki Kaori debuted in 1987 with a shoujo story named Ellie In Summer Clothes and soon became quite known due to her gothic style and her very complex stories. Now, almost 30 years after her debut, she is one of the biggest names in shoujo and still as active as she was when she started. Which means, of course, there are a lot of titles you could pick up to get to know her work if you have never read one of her stories.
And that's precisely why we're here, to talk about ten of her best manga to celebrate her career and introduce her to people who may not know her!
10. Fairy Cube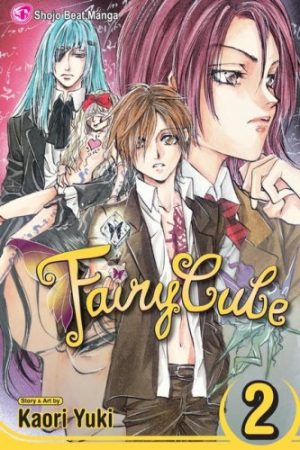 Authors: Yuki Kaori
Genres: Action, Drama, Fantasy, Romance, Shoujo
Volumes: 3
Published: 2005 - 2006
Ian and Rin have been very good friends since childhood. Rin is a gentle girl despite living with an abusive mother and has always trusted Ian, despite the fact that he has a reputation for being a liar. This is because Ian can see fairies and creatures from their world, and even has a fairy friend, an invisible trickster named Tokage. When a string of murders happen in their town, almost at the same time that Rin and her mother return, Ian gets entrusted with a "Fairy Cube" and Rin is accused of being involved with the murders. And if that wasn't bad enough, Tokage takes over Ian's body and forces him to become a ghost. Now, the only way Ian can save Rin from Tokage is to become a "Winged One" and get revenge on those who harmed him.
Fairy Cube is a pretty good "gateway" manga to get to know Yuki Kaori's work. The art is incredibly detailed, and every character is gorgeous. Villains and heroes alike have tragic backstories, and nothing is as we're told at first. The story itself draws inspiration from gothic literature and from the original fairy legends where the winged ones are at best neutral tricksters, and at worst evil creatures who see mankind as a plaything.
---
9. Kaine

Authors: Yuki Kaori
Genres: Mystery, Drama, Shoujo, Psychological
Volumes: 1
Published: 1996
A young boy is completely convinced he has a secret: He's Shinogu Saito, twin brother of a famous rockstar named Kaine. After he's run over by a car, he's actually forced to become Kaine, as the original died in a mysterious accident; and while the death was kept secret, they need a replacement immediately. Convinced that there's more to the story than what is being told and that Kaine's producer was behind his own accident, Shinogu and his guitarist, Die, discover that there's a string of suicides among the fans of Kaine's band, the Endorphins. As Shinogu tries to figure out what Oda's final plan is, he starts questioning his own identity and his right to live.
Kaine is a short story published in an anthology of four one shots. It's one of Kaori's earlier stories, and while it shows, her art is as gorgeous as always. This makes Kaine, and the other three stories, a good way to gauge if you will like her style, as it doesn't require the same compromise as a longer series. It's also full of hot guys and amazingly detailed backgrounds and fashion, so it's also a great volume to show that not all Manga is "simplistic".
---
8. Shounen Zanzou (Boy's Next Door)

Authors: Yuki Kaori
Genres: Drama, Horror, Shounen Ai, Supernatural, Psychological
Volumes: 1
Published: 1998
Adrian Clay is a beloved teacher. He may be just 27, but every child in his elementary school loves him dearly because he cares about them and he makes sure none of them has a bad childhood, protecting them from abuse even if it's from their own families. This is what makes Lawrence feel attracted to him: he's 14 years old, and has been forced by his brother Dallas into prostitution. So when he passes by the school, Lawrence sees Adrian and wishes for him to save him from his life. Unfortunately for both, Adrian has a dark secret: at night, he hires male prostitutes and kills them, driven by his tragic past. When Lawrence finds out, he uses that knowledge to blackmail Adrian into starting a relationship that may end up with both of them dead.
Shounen Zanzou is one of Yuki Kaori's darker stories, as it touches many taboo themes –something that you will see is pretty common in her works-, in particular, underage sex trafficking and intergenerational relationships. And yet, it's a very engaging story because she doesn't romanticize the situation. While yes, some may cheer for Lawrence and Adrian to be happy together, we are being shown how horrible their situation really is, and how dangerous is for them to be together.
---
7. Guignol Kyuutei Gakudan (Grand Guignol Orchestra)

Authors: Yuki Kaori
Genres: Adventure, Mystery, Drama, Fantasy, Horror, Shoujo, Supernatural, Gender Bender
Volumes: 5
Published: 2008 - 2010
Some people say that ancient porcelain dolls are creepy, with their big eyes, cracked surface, and prominent joints. And in this world, they are right since there is a virus known as the Galatea Syndrome that transforms people into living dolls that act like zombies. While some of them can be destroyed by music, both created by the Royal Grand Orchestra, or a rebel Grand Orchestra that is searching for the origins and the cure for the Galatea Syndrome. The leader of the rebel Orchestra, Lucille, is driven by his desire to save his sister, but there are many dangers in his way.
Guignol Kyuutei Gakudan is one of Yuki Kaori's longer manga, and it has everything we've come to expect from her: Beautiful artwork –because she's the only artist in the world who could make a Zombie apocalypse pretty-, complicated and baroque backgrounds, ambiguous sexuality that makes us wonder about our world's views on the subject, and characters with tragic backstories in both sides of the moral scale. As the story advances, there's a moment in which we all wonder if the "good" guys are really that good, and if they're fighting for a worthy cause or if it would be better to let the world succumb to the Galatea Syndrome.
---
6. Iiki no Ki (Demon from Afar)

Authors: Yuki Kaori
Genres: Demons, Drama, Horror, Shoujo, Supernatural
Volumes: 6
Published: 2010 -2013
After a huge earthquake leaves Japan's capital in ruins, there are many broken families left, and many orphan children without a home. One of them, Sorato, is almost dead due to his injuries, and has no memory of who he really is. So he is thankful when the Baron Kamichika saves him and takes him to his estate. That is where he meets Garan, the baron's son, and Kiyora, his fiancée. They become fast friends and swear to always support each other. Unfortunately, fate has some other ideas for them.
By now, you may have noticed that romantic couples do not have it easy in any Yuki Kaori story. Here, we have that concept turned up to eleven, as friendship is also thrown in the mix. Because of the length, it has more time to develop the characters, and thus, we get more attached to characters that could face imminent death soon. This is a series that will take your heart on a roller coaster ride and then kick it to the gutter, and you will love it for it.
---
5. Kaikei no Alice (Alice in Murderland)

Authors: Yuki Kaori
Genres: Shoujo
Volumes: 8
Published: 2014 – ongoing
Stella Kuonji has eight adopted siblings. As part of the very influential Kuonji family, they're infamous for being really close –after all, they are all adopted and have to live with the new rules their parents give them-, beautiful and eccentric. Stella in particular hates the last rumor because it's true. For example, their family demands that every month they all have a tea party and no one can miss it. But the last one is different, as they are informed by their parents that now they have to fight each other to the death for a year, as the survivor will be the family's heir and get not only fortune, but also immortality.
Kaikei no Alice brings a new, darker turn to the story of Alice in Wonderland as it shares a lot of the subjects in the original story, only seen through a different glass. The themes of incest, adoption, death, life, and slavery are also present, giving every interaction between the characters a dangerous edge for the reader, as we don't know exactly what their end game is until it's too late. If what you're looking for is a story of love and betrayal, look no further than Kaikei no Alice.
---
4. Ludwig Kakumei (Ludwig Revolution)

Authors: Yuki Kaori
Genres: Adventure, Drama, Fantasy, Historical, Horror, Romance, Shoujo, Supernatural
Volumes: 4
Published: 1998 - 2007
Prince Ludwig is quite unique. He is very handsome, and a bit obsessed with keeping dead women in coffins for his "personal collection". When he turned 19, his father insisted that he needed to look for a bride, and sent him to travel the world in search of said bride. Accompanied only by his silent and loyal servant Wilhelm, Prince Ludwig starts to search for a living bride among many famous princesses from other Grimm fairy tales, whose real stories happen to be a lot darker than what we know.
If you love fairy tales, and specifically the original, darker versions that were later sanitized by different writers, Ludwig Kakumei will be your cup of tea. Kaori not only takes those original stories's darkness, but also adds more twists of her own, making Ludwig Kakumei a delicious buffet of gothic influenced fairy tales that will leave you wanting more.
---
3. Earl Cain

Authors: Yuki Kaori
Genres: Mystery, Historical, Horror, Shoujo
Volumes: 5
Published: 1992 - 1994
Cain Hargreaves is a 17 year-old orphan who inherited an enormous fortune. Although most people don't know this, the Hargraves used to study poisons and kill their enemies, but Cain tries to change his ways by using his abilities to solve crimes and, if necessary, kill those who have grieved others. He's a detective and an executor whose investigations take him into a world of corruption and secrets that have to do with the Hargreaves family. Still, joined by his faithful butler, Cain does his best to find justice for his clients, and for himself.
Earl Cain is one of the most curious manga by Yuki Kaori as, after four arcs, she decided to stop the serialization to concentrate on a different story, Angel Sanctuary. This means that Earl Cain has an open end and doesn't really solve the bigger mysteries around Cain's life. Still, it's a very enjoyable manga, filled with Victorian clothing and buildings and with the same gothic atmosphere as her other stories. By now, you must be aware that her main topic is the way in which secrets destroy families, so if that's what you are looking for, Earl Cain will give you a perfect taste of it.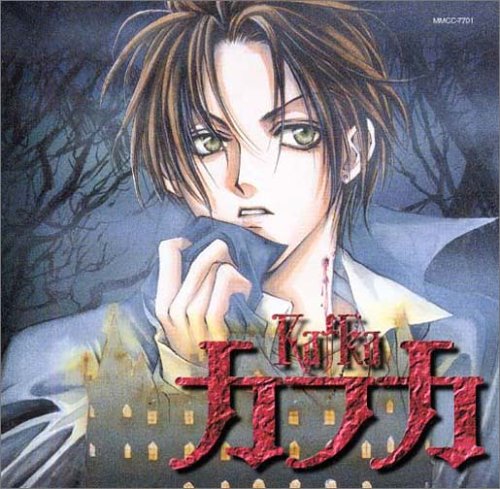 ---
2. Godchild

Authors: Yuki Kaori
Genres: Mystery, Historical, Horror, Supernatural, Shoujo, Shounen Ai
Volumes: 8
Published: 2001 -2004
Cain C. Hargreaves's activities have become quite difficult for his guardian, Neil Hargreaves, as well as his half-sister, Mary Weather, who hates the way he treats women. But Cain has also discovered more about his father's past and how he belonged to a secret society, the Delilah, that can revive the dead and use the result of the experiment to try to control the world. As he runs into more and more members of Delilah, he has to confront the truth about his parents, as well as his actions against them.
As the continuation of Earl Cain, it's true that one needs to read the other series in order to understand what is going on in this new chapter. The Gothic aesthetic is greater now, as Kaori's art style evolved during the hiatus, and she took more time for the details in her drawing. At the same time, she pushed every one of the plots she had hinted at, giving a good mixture of horror and romance, like the original Victorian horror stories that inspired her. From Jack the Ripper to the Serpent and the Rainbow, we can see all the different pieces of the puzzle come together in a really original plot with an unexpected bittersweet ending.
---
1. Tenshi Kinryouku (Angel Sanctuary)

Authors: Yuki Kaori
Genres: Fantasy, Romance, Shoujo
Volumes: 20
Published: 1995 - 2001
Setsuna Mudo has more trouble than the average 16-year-old in Japan. He's not only in love with Sara, his sister, but he is also the reincarnation of an angel, Alexiel, that led a revolution in heaven after God disappeared. Because Alexiel led the revolution, and then sealed her younger brother, Rosiel instead of killing him, she was punished as a fallen angel and forced to reincarnate as a human who would always live in misery. So Setsuna realizes that most of his problems come from something he didn't even do. And while he gets some good news, as Sara does reciprocate his feelings, the fact that Rosiel has been freed from his prison means that many angels and demons are chasing the Mudo siblings in order to awaken Alexiel from within Setsuna's soul. This is where things get really complicated.
Tenshi Kinryouku is a very complex story that not only has the usual trappings of a Yuki Kaori story: forbidden romances, dark family secrets, and betrayal from all corners; it also adds an extra layer as she did a lot of research on Christianity and angels. This shows as, unlike in other series, here the angels' hierarchy and relationship to God and Lucifer don't feel as a purely decorative motif for the story and instead add to its tangled resolution. Every character you meet is intriguing, and at some point, you may find yourself rooting for the bad guy because they're not just bad for the sake of being bad. Everyone has a good motive, and understanding how they got there is what makes Tenshi Kinryouku an engaging read and possibly, the best of all Yuki Kaori's work.
---
Final thoughts
While Yuki Kaori's art is very easy to recognize, her stories deserve some love too. She is, after all, one of the artists who helped promote and popularize the gothic aesthetic in manga, as most of her stories are set in the medieval or Victorian age, giving her the chance to dazzle us with her amazing designs.
So, let us know, what do you think of this great mangaka? Were you familiar with her work before? If so, what is your favorite story by her? And if you weren't a fan, tell us what your impressions of the manga on the list are, since we're always happy to hear from you in the comments.