The word "dandere" is the combination of two Japanese words. "Dan" comes from "danmari", which means silent, or taciturn. "Dere dere", as probably all of you know, is the onomatopoeia for being lovey dovey. Dandere characters may be confused with "kuudere" ones, but there's a keen difference which is very important. While kuudere characters are cool ("kuu" come from "cool") and, under the surface, they are actually very affectionate, dandere characters are simply quiet, or shy. Basically, dandere characters choose, for one reason or the other, to be silent; they're not cool, nor cynical, or blunt. Kuudere characters instead, are simply cold, seemingly unfazed, but actually very caring, as well. The world of manga is full of various personalities; in this ranking, we'll mention ten dandere boys in manga, the sweetest ones. Stick with us until the end, and discover these overly cute characters!
10. Shouta Kazehaya from From Me to You (Kimi ni Todoke)

Mangaka: Shiina, Karuho
Genre: School life, Romance, Slice of life, Shoujo
Volumes: 30
Published: August 2005 – November 2017
Let's start this ranking out with Shouta Kazehaya, the "refreshing" male lead in Kimi ni Todoke! Kazehaya is not your typical dandere boy, as he is outgoing, friendly and popular. He is surrounded by people, and what's more, he plays baseball and has a lot of admirers. You wouldn't take Kazehaya for a dandere boy; in fact, at a first glance he looks way too sociable and is always smiling.
The flip side of his personality shows up the moment he begins to interact with Sawako, his love interest. When it comes to love and dating, Kazehaya becomes the dandere boy we all came to like. With Sawako and all what concerns her, he turns to a soft-spoken boy, with a tendency to blushing. Kazehaya becomes thoughtful, quiet, doubling his well-known kindness, and that's why he deserved a position here!
---
9. Mitsukuni "Honey" Haninozuka from Ouran High School Host Club (Ouran Koukou Host Club)

Mangaka: Hatori, Bisco
Genre: Comedy, Drama, Romance, School life, Gender bender, Harem, Shoujo
Volumes: 18
Published: July 2002 – September 2010
Let's go on with an overly cute blondie, from Ouran High School Host Club! Mitsukuni Haninozuka, alias Honey-senpai, is the eldest in the Host Club, and yet he looks like an elementary school boy, what with his being short and walking around with a stuffed bunny called "Usa-chan". Not only that, Honey-senpai has a sweet tooth, and loves cute things.
He can be considered a dandere boy thanks to his positive nature, and his lovely disposition toward everyone. His cuteness shows up in his appearances, in his innocent approach to life, and in the way he interacts with people: always prone to give advice when requested, as the eldest boy, he acts like a mentor for the other hosts. As a dandere boy, Honey-senpai has a flip side, though: never wake him up when he's sound asleep, because in spite of his looks, he is good at fighting and can send people flying!
---
8. Shou Fujinami from Me, You and the Rainbow (Boku to Kimi to de Niji ni Naru)

Mangaka: Fujisawa, Shizuki
Genre: Romance, School life, Shoujo
Volumes: 5
Published: September 2011 – October 2013
Our next dandere is the male lead in Boku to Kimi to de Niji ni Naru! Shou Fujinami has beautiful features, is good at playing sports and – it goes without saying – is super-popular among ladies. At the mention of his name, all the high school girls jump! Fujinami is extremely outgoing for a dandere boy; in fact, he is always surrounded by people.
Although Fujinami is so popular, his dandere trait comes out of the closet when it comes to Rui Todou. Rui is often bullied by her classmates, and considered as a robot, only because she refuses to show her emotions to other people. Fujinami is attracted to Rui, and decides to flaunt his dandere personality in order to help her making friends. With Rui, Fujinami turns to a very tender, soft-spoken boy. He shows the sweetest side of him, and demonstrates to be very kind and gentle: a real dandere personality!
---
7. Taichi Satou from Sugar Family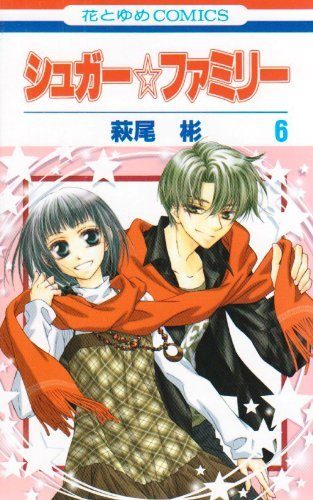 Mangaka: Hagio, Akira
Genre: Comedy, Romance, School life, Shoujo
Volumes: 6
Published: September 2006 – November 2009
Taichi Satou is our next dandere boy, from Sugar Family! When Taichi's mother remarried with Yuka's father, Taichi's life was turned upside down, in a very positive way. Being the high school teacher at the same school as Yuka, Taichi is the happiest person on the planet, what with his huge sister complex. Apparently silly, our Taichi is a very likeable character, who keeps clinging to Yuka even though she treats him coldly.
His dandere side pops up right in front of Yuka: Taichi sticks to the main concept of a brother-sister relationship and takes it to the extreme. It is so true, that one only needs to think how often Taichi gets dumped by his girlfriends, because all he talks about is Yuka. Step by step, we come to realize how his behavior hides a feeling way deeper than simply affection. However, let's enjoy a dandere boy who keeps bragging about his little sister all the time!
---
6. Daisuke Suwa from Bitter Virgin

Mangaka: Kusunoki, Kei
Genre: Drama, Romance, School life, Seinen
Volumes: 4
Published: February 2005 – March 2008
Let's keep going with Daisuke Suwa, male lead of Bitter Virgin! Suwa is a high school student, who is very popular with the ladies, and he is used to being fawned upon. This is so true, that when Hinako Aikawa recoils in fear from his touch, he takes the gesture as a personal affront. Suwa's attitude toward Hinako, though, changes when he happens to hear about her tragic past.
Suwa's dandere personality pops up when his annoyance toward her turns to concern, and later on to something even deeper. He is a very quiet and silent boy, like most dandere characters, and all his kindness shows in his being very considerate toward Hinako, always wanting to protect her, and become the shoulder she can cry on.
---
5. Kail Mursili from Red River (Sora wa Akai Kawa no Hotori)

Mangaka: Shinohara, Chie
Genre: Action, Adventure, Drama, Historical, Romance, Supernatural, Shoujo
Volumes: 28
Published: January 1995 – June 2002
Let's continue this ranking with a dandere prince from Sora wa Akai Kawa no Hotori – Red River! Kail Mursili is the third prince of the Hittite Empire, son of King Suppililiuma and Queen Hinti. Like every prince should be, Kail has beautiful features, with long, blonde hair. He meets the heroine, Yuri, while she tries to escape from the guards, and is kind enough to kiss her on the lips in order to give her the power to understand their language.
As a dandere personality, Kail is considered a "ladies man", and it's no wonder. He is kind, and quiet, and what's more, he is a caring leader. In fact, Kail has the tendency to put the needs of the others before his own needs, and this trait highlights his dandere personality. When he falls in love with Yuri, he puts all his efforts into protecting her, and his kindness doubles, and so does our love for a dandere boy like him.
---
4. Kazuma Ojiro from Faster Than a Kiss (Kiss yori mo Hayaku)

Mangaka: Tanaka, Meca
Genre: Comedy, Drama, Romance, School life, Shoujo
Volumes: 12
Published: January 2007 – June 2012
Kazuma Ojiro is a high school English teacher, often described as a plain-looking man with glasses, but with a past as a gang member with amazing fighting skills. Kazuma is very nice, kind and totally adorable. For you to better understand how much of a dandere character he is, you need to know that he went as far as to marry Fumino Kaji, when her parents passed away, and she and Teppei – her brother – had to go from a foster home, to another.
While living with Fumino and her brother, all his kindness and delicate manners surface; he feels something visceral for Fumino, but never dares to touch her, because he doesn't want to make her feel obliged, and wishes for her to find love in whoever she wants. Now tell us if he didn't deserve our 4th position!
---
3. Shion Eliphas Levi from Magico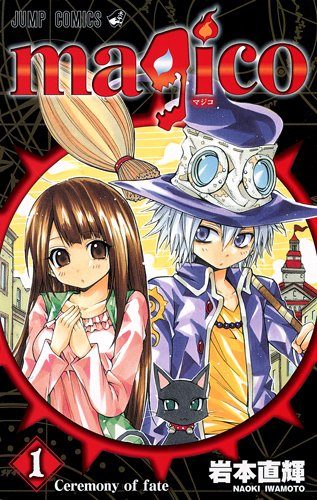 Mangaka: Iwamoto, Naoki
Genre: Action, Adventure, Comedy, Supernatural, Romance, Shounen
Volumes: 8
Published: February 2011 – August 2012
Let's get to our 3rd position with Shion from Magico! Shion is one of the powerful three Sages of the West, also known for his crimes that went unpunished. Shion and Anise – a cat which is also his partner – meet Emma, a girl who possesses the Echidna – a huge, destructive power – within her body, and Shion swears to protect her.
Shion's dandere personality is evident enough for the readers to notice, as he appears to be quiet and silent, and at the same time he is very shy, too. With Emma, he becomes the sweetest boy, and goes as far as to put his life at risk in order to protect, and save her, moreover when he realizes that he actually loves her.
---
2. Rikiya Higuchi from No Sleep Tonight (Konya mo Nemurenai)

Mangaka: Yamamoto, Kotetsuko
Genre: Comedy, Romance, Supernatural, Yaoi
Volumes: 3
Published: July 2011 – July 2014
Let's head toward the end of this ranking with Rikiya Higuchi, the protagonist of Konya mo Nemurenai! Rikiya is a freshman college student and a very shy boy. He likes boys, but never really managed to express his feelings, so he decided to join an online gay community. A dramatic turn of events put him in a dangerous situation, and when he asks for help, from the wall appears a demon – Endo – who saves him.
Our dandere Rikiya, who has always been shy and introverted, falls in love with Endo who, as a demon, can hear Rikiya's thoughts. For the first time, Rikiya ends up completely open in front of someone he feels something for, so he doesn't even need to actually confess anything. Like a good dandere boy, Rikiya is very quiet, shy and patient. At the same time, he is super lovey dovey when it comes to Endo; Rikiya is one of the sweetest dandere boys, and he really sticks to the purer meaning of this term. That's why he deserved our second position!
---
1. Takashi Natsume from Natsume's Book of Friends (Natsume Yuujinchou)

Mangaka: Midorikawa, Yuki
Genre: Comedy, Drama, Mystery, School life, Slice of life, Supernatural, Shoujo
Volumes: 22
Published: June 2003 – ongoing
Our 1st position had to be Takashi Natsume, the one character who fully represents a "dandere" personality. Natsume, like his deceased grandmother Reiko, possesses the ability to see yokai (spirits). Orphaned, considered as a bother and as a weird kid by all the relatives who took him in, Natsume developed the conviction that he had to stay alone, unable to conduct a normal life, and persecuted by the spirits.
His dandere personality pops up when he finally finds a place where he belongs, and the Book of Friends left by her grandmother. Natsume's certainty that he had to be alone crushes when he meets new friends who never once thinks of him as weird, in spite everything. That's the moment when it becomes clear how, from the start, Natsume actually desired to have friends, and feel accepted. Natsume is quiet, nice and ultra-kind; he is soft-spoken with everyone, and at the same time, he is always open to make new friends, either humans or spirits. We love his sweet disposition, that's why we decided to put him first!
---
Final Thoughts
Our ranking for the dandere boys in manga came to an end! We'll admit it proved to be a hard task, as the line between dandere and kuudere is very thin and can be easily crossed. We tried to put different types of dandere boys, sharing the most important traits, such as shyness, or calmness, and – of course – the dere dere side, making all of them the sweetest kinds of characters. We know the world of manga is full of other dandere characters, so why don't you mention some other ones in the comments below? Please, don't forget to let us know what you think! See you next time!
---