2016 was a great year for anime and manga fans. A few anime hits like Kimi no Na wa, Koe no Katachi, and In this Corner of the World helped to redefine great storytelling in anime. Mob Psycho 100, Yuri on Ice, Re:ZERO -Starting Life in Another World-, and My Hero Academia also reminded many of us of what it means to truly love and appreciate anime.
Of course, 2016 didn't just see the birth and continuation of great anime. During the year, many mangaka were hard at work to bring us new and exciting stories. For today's list, we'll be featuring some of those great mangaka and their titles which released overseas. Here are the Top 10 Manga Debuted in North America 2016!
10. Fire Force (Enen no Shouboutai)

Mangaka: Okubo, Atsushi
Genre: Action, Sci-Fi, Shounen
Volumes: Ongoing
Published: November 2016
Fire Force is the newest manga from Atsushi Okubo, the great mind behind Soul Eater. In another version of Tokyo, where humans are known to suffer from Human Body Ignition Phenomenon, a disease where humans spontaneously combust and turn into fire demons, Shinra Kasukabe joins the Special Fire Force Company 8 with hopes of becoming a hero. On his way to becoming a hero, Shinra hopes to uncover the mystery behind his family's death.
Fire Force is a new manga from Okubo, but it features his iconic character design and storytelling. Those who miss the full-on supernatural action of Soul Eater should definitely pick up Fire Force. It's nothing new or groundbreaking but is a safe read for those looking for something new.
---
9. Princess Jellyfish (Kuragehime)

Mangaka: Higashimura, Akiko
Genre: Comedy, Josei
Volumes: Ongoing
Published: March 2016
A long time coming for the American audience, Princess Jellyfish has seen its share of success in Japan. Since its 2008 release, Princess Jellyfish has received an anime and live-action adaptation, all before its American 2016 release.
Princess Jellyfish is a romantic comedy centered on Amamizukan, an apartment building in Tokyo that only houses women. Amamizukan is filled with a bunch of colorful characters: NEETS who are obsessed with traditional Japanese clothes, The Records of The Three Kingdoms, and trains, to name a few. The most interesting characters in the building are, of course, are Tsukimi, a girl obsessed with jellyfish, and Kurako, the cross-dressing son of a politician.
Wait, "son?!" Yea, Kuranosuke lives a double life as Kurako in Amamizukan, where he gets close to Tsukimi and the other tenants as they fight to keep their building from being demolished. Princess Jellyfish has found great success in Japan due to its lively characters and compelling story of love. Give it a shot!
---
8. Overlord

Mangaka: Miyama, Fugin (Art) & Murayama, Kugane (Story)
Genre: Action, Fantasy, Game, Supernatural
Volumes: Ongoing
Published: June 2016
All good things must come to an end. Choosing to stay online in the last moments of the DMMORPG, Yggdrasil, Momonga learns that there are always exceptions. When the game is supposed to shut down, however, Momonga is transformed into a skeletal character and the most powerful wizard. When the NPCs begin to take on personalities on the own, Momonga realizes he might find a place in this new world if he takes over.
Overlord does a great job of developing the world of Yggdrasil before dropping the reader and Momonga into the world. Despite the fantasy elements, Overlord manages to have its fair share of comedy and psychological elements, as well. Fugin Miyama's art helps to flesh out the characters and environments in a way that truly makes them feel alive.
The success of the anime probably has a lot to do with the manga and original light novel's English release. This doesn't change the fact that the Overlord manga is one of the top releases of 2016 and one you should go grab!
---
7. Haikyuu!!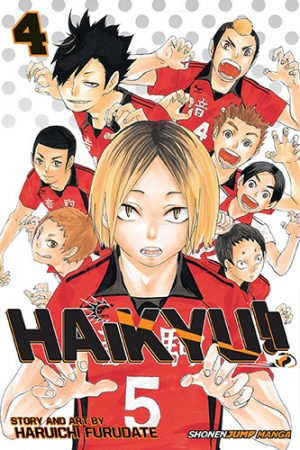 Mangaka: Furudate, Haruichi
Genre: Sports, Drama, Comedy, Shounen
Volumes: Ongoing
Published: July 2016
Haikyuu!! doesn't require much introduction. A favorite since the anime's 2014 premiere, fans in America finally got the chance to get their hands on the source material in 2016.
For those out of the loop, Haikyuu!! is, seemingly, your run-of-the-mill sports story: Shoyo Hinata is passionate about volleyball, but due to his stature is very unlikely to be the best. Through hard work, he is able to make a rival of Tobio Kageyama, affectionately known as the "King of the Court". In high school, however, Shoyo finds himself teammates with his old rival and must learn to overcome their differences and work as a team.
Haikyuu!! stands out from other sports manga due to Haruichi Furudate's ability to create a diverse cast of characters that play off of one another extremely well. Haikyuu!!'s story is much more realistic and emotional, as well, with the art truly helping to set the tone and bring the story alive at those crucial moments.
Fans of the anime have probably already grabbed their copy. Those who question the hype surrounding the series should pick up the manga and give it a try; you won't be disappointed!!
---
6. Orange

Mangaka: Takano, Ichigo
Genre: Romance, Drama, Sci-Fi, Shoujo
Volumes: 5
Published: January 2016
On the first day of school, Naho Takamiya receives a letter addressed from her future self, asking her to prevent her "biggest regrets" from happening. Initially, Naho believes it to be a prank, but after witnessing events happen as described in the letter, she decides to take it seriously and not allow her life's "biggest regrets" to happen.
What follows in Orange is a heart-wrenching tale of love, loss, and sacrifice. Orange's story is one of exceptional growth and development of all of its characters, not just Naho and Kakeru, the central characters in the story. Ichigo Takano's art perfectly captures the range of emotions, allowing for even further storytelling in its art as well.
Fans of slice of life and romance should definitely check out Orange. In fact, its excellent storytelling and character development make it a great manga for fans of any genre.
---
5. Platinum End

Mangaka: Obata, Takeshi (Art) & Ohba, Tsugumi(Story)
Genre: Psychological, Death Game, Supernatural, Shounen
Volumes: Ongoing
Published: October 2016
Platinum End is the newest manga series from Death Note's Takeshi Obata and Tsugumi Ohba. It follows the story of Mirai Kakehashi, a young student who, fed up with life with his abusive aunt and uncle, decides to take his own life. Unbeknownst to Mirai, God had other plans for him. Literally.
His life is saved by his guardian angel, and he is informed that God is set to retire in 999 days, and Mirai along with twelve others have been chosen as candidates to replace God. Mirai has no choice but to take part in the contest, and so he finds himself an unwilling participant in a death game with the highest stakes.
Platinum End is the third collaborative effort between Ohba and Obata. Fans of their past work or similar death game manga should definitely pick up Platinum End.
---
4. Wandering Island (Bouken Erekitetou)

Mangaka: Tsuruta, Kenji
Genre: Mystery, Seinen
Volumes: 1
Published: July 2016
After the death of her grandfather, Mikura Amelia is left to run an air courier service all by herself. When she finds a package left behind for her grandfather, with an unknown address, she embarks on a quest to find the mysterious island of legends, Electric Island.
While Wandering Island doesn't have much action, it is still a great tale of adventure. The story is well paced, and, despite its brevity, packs a lot of punch. Each panel of Kenji Tsuruta's manga is filled with lots of detail and beautiful imagery. Combined with its great art and wonderful storytelling, Wandering Island does a great job of representing portraying the setting and characters.
Despite debuting in Japan in 2010, there's only one volume. The story ends with a cliffhanger, but the "to be continued" leaves the door open to a concrete conclusion to Miruka's adventure. Even if there is no follow-up, Wandering Island tells a complete story of an adventure that is the thing of legends.
---
3. Happiness

Mangaka: Oshimi, Shuuzou
Genre: Supernatural, Drama, Shounen
Volumes: Ongoing
Published: September 2016
Don't let the name fool you, Happiness is not the manga to pick up if you're looking for a feel good story. Happiness follows Makoto Okazaki, the poster boy for high school bullying. One night, Makoto is attacked by a girl and given the option "to die or become like" her. Choosing to live, Makoto finds himself in a world of tragedy, learning how to cope with his new powers and relationships.
Happiness starts off strong, throwing the reader headfirst into the action, before stepping away for a breather. Happiness continues to play with this pacing between action and moments of calm. This along with the manga's aesthetics help to convey Makoto's change sudden change in lifestyle.
Happiness has its few volumes shown to have the potential to establish itself on a short list of great vampire manga. The pure supernatural aspect of it definitely makes it one of the greatest in recent memory, and a must read from 2016.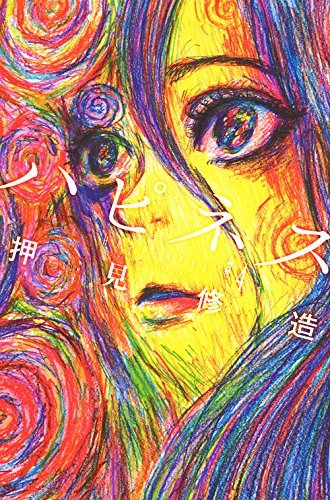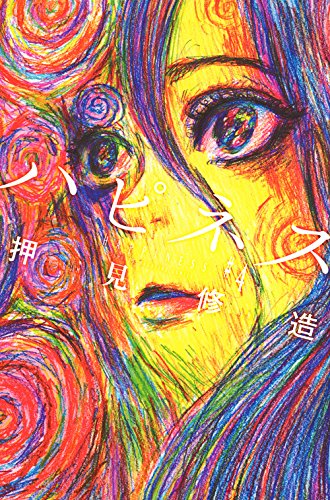 ---
2. Goodnight Punpun (Oyasumi Punpun)

Mangaka: Asano, Inio
Genre: Drama, Slice of Life, Psychological, Seinen
Volumes: 13
Published: March 2016
Goodnight Punpun is a new manga unlike any other released during 2016. Goodnight Punpun follows the story of Punpun from his time as an elementary school student to his life in his twenties. Goodnight Punpun is very open in its portrayal of the human condition, focusing on commonly avoided topics like suicide, alcoholism, as well as physical, emotional and sexual abuses.
Goodnight Punpun isn't a great success for its dark themes alone. Its other strong point is the extremely experimental art style that the Inio Asano uses, mainly in depicting the main character, Punpun, and his family. In an attempt to allow the reader to identify with Punpun, he is represented as the faceless caricature of a bird.
Goodnight Punpun is a heavy manga that may require some mental preparation, and even though its gradual descent into darkness will lose some along the way it is definitely one that many people will be talking about for years to come, and worth checking out.
---
1. I Am a Hero

Mangaka: Hanazawa, Kengo
Genre: Horror, Drama, Psychological, Seinen
Volumes: 22
Published: April 2016
It's hard to summarize I Am a Hero without giving away too much. In fact, the first few chapters don't even clue the reader into what's to happen in the later parts of the story. I Am a Hero starts off following the mundane life of failed mangaka, Hideo Suzuki. Between his failed career and failing relationship, Hideo is plagued by hallucinations and feelings of inadequacy. One day, he realizes that the world around him has changed, and he finds himself in a real-life nightmare.
I Am a Hero is a psychological horror done right, in every sense of the phrase. The slow pace of the manga's start helps to make the later stages of the story that much more gripping and powerful. The artwork helps to capture the desolation, feeling of being trapped and hopeless, and gruesome reality of the situation that the characters face as they are forced to question their morals in a bid for survival.
We won't give away too much, but trust us when we say I Am a Hero is a great manga that you don't want to miss out on.
---
Final Thoughts
2016 proved to be a great year for manga and anime alike. As many great series continued, a few new series made their debut as well. While we wait to see exactly what new and great manga will make their way to North America in 2017, be sure to take a look back at the work that 2016 has left for us.
What manga from 2016 were you most excited about? Let us know in the comments below!!
---