What You Need to Know:
What with the intertwining nature of Japanese popular culture, many fans of anime are also fans of manga, and vice versa.
With many current and upcoming anime being based on manga, we've decided to bring you the weekly rankings for manga in Japan, based on volume sales.
Are you reading any of the top ten? Maybe you're after something new to read and want to know a good place to start? Let's take a look and find out what's popular!
---
Top 10 - Top 6
---
10. Fate/stay night [Heaven's Feel]
9. Kuubo Ibuki (↑)
8. Hetalia World Stars 3
7. Magi 28 (↓)
6. Sakamoto Desu Ga? 4 (↓)
---
Top 5 - Top 1
---
5. Grand Blue 5
4. Kingdom 41 (↓)
3. Shin Tennis no Ouji-sama 17
2. Platinum End 1
1. Boku no Hero Academia 7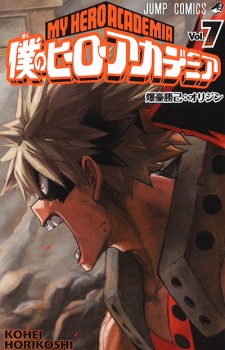 Source: Oricon
---
So is the BokuAca anime hype due to the manga or the manga hype due to the anime?! Either way I want both right now!
Platinum End also looks really interesting! You can tell just from the cover that Ohba and Obata are behind it!
---
[ad_dfp position="bottom1" unit_pc1="true" unit_pc2="true" unit_sp1="true" class="mt40"]