E3 2018 has just ended as of writing this article and we here at Honey's Anime are pumped to see some of the games being released this year. Whether you're into action games, horror games and or first-person shooters, there seems to be a game releasing this year for you. What's even better is that some of these games aren't releasing near the end of the year but are coming out in the next few months! That's right folks, you can get your hands on some amazing gaming titles in less than two months! Join us today as we look at some of these cool games soon to be releasing in our Top 10 Most Anticipated Games for August list.
10. F1 2018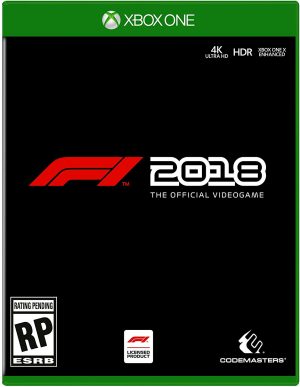 System: PC, PS4, Xbox One
Publisher: Codemasters
Developer: Codemasters Birmingham
Release Dates: Aug 24, 2018
Need for Speed and Forza are the main racing giants in the video game market. However, the F1 series has been one of the still beloved racing games for those who love formula 1 cars. That's why Codemasters hasn't left their fans behind and are releasing in August F1 2018 for the PC, Xbox One and PS4. In terms of new content, we can't say much about F1 2018. Despite the soon to be release status, F1 2018 is a bit of a mystery but we have seen some E3 2018 footage and can say this, we are pumped for F1 2018.
With some new cars and some strong visuals, F1 2018 looks really impressive. Codemasters Birmingham—the developers for F1 2018—really seem to want to show off the best formula 1 racing ever made. We also heard from some of the press announcements but F1 2018 seems to have been enhanced with numerous overhauls to make for a silky-smooth racing experience. F1 2018 looks incredible and sounds incredible as well so we can expect for a solid racing title to release soon. Rev those engines up as we start off our Top 10 Most Anticipated Games for August list off right with F1 2018!
---
9. Strange Brigade

System: PC, PS4, Xbox One
Publisher: Rebellion Developments
Developer: Rebellion Developments
Release Dates: Aug 28, 2018
Developer Rebellion Developments—known for Sniper Elite and various other games—is producing a horror game in late August called Strange Brigade. While we don't know a ton about this indie title, we have gotten some previews at E3 2018 that have made us excited even more about this lesser known new game. However, did you miss some previews for Strange Brigade and are still in the dark about it? No worries, let us enlighten you about why we're so excited for Strange Brigade and what you should expect from it.
Strange Brigade is a third person shooter—similar to Sniper Elite in terms of mechanics—where players must survive cooperatively against zombies. Players will need to work together to solve puzzles on various maps while hordes of the undead attack them. What seems different about Strange Brigade versus other titles similar to it, is that there will be other enemies to face, multiple ways to explore levels and tons of weapon variety to kill your foes. We also love the fact that there will be power ups, tons of witty banter between the characters and what looks to be gorgeous arenas that you can get lost in. Strange Brigade is coming out August 28th for various consoles and that means no one should feel left out of this awesome title.
---
8. Dead Cells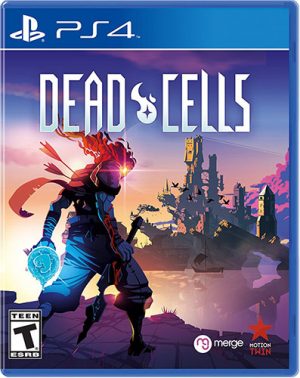 System: PC, Xbox One, PS4, Nintendo Switch
Publisher: Motion Twin
Developer: Motion Twin
Release Dates: Aug 2018
Indie games can either be super well known or sink into obscurity. It's the sad reality that sometimes comes with making them. However, Dead Cells by developer Motion Twin won't have to worry about the latter predicament. An early access version came out for Dead Cells a while back and many loved what they saw, us included. Finally, after sometime though, a full release for Dead Cells is slated for sometime in August. While we wait for that special day, let us dive into what Dead Cells is and why you—the reader—should care.
Dead Cells is a roguelike game in the vein of titles like Castlevania and Metroid. Players assume the role of an apparent prisoner who must escape their island prison that seems to constantly adapt and change overtime. Thus, upon death, the player will need to escape the island that won't be the same as it was before. With a slew of weapons and abilities, Dead Cells will make players endure death many times over and force them to learn how to avoid it and escape their island hell. As fans of games like Dead Cells, we can't wait for its full release sometime in August.
---
7. Monster Hunter Generations Ultimate

System: Nintendo Switch
Publisher: Capcom
Developer: Capcom
Release Dates: Aug 28, 2018
Monster Hunter World has taken the world by storm since its release earlier this year. We're not surprised though as we too at Honey's Anime absolutely loved Monster Hunter World. Yet, just because the newest Monster Hunter game is doing well doesn't mean we forgot about another favorite of ours. Monster Hunter Generations was an amazing experience for the Nintendo 3DS and we poured tons of monster slaying hours into that title as well when it released in the west back in 2016. Thus, when we heard Monster Hunter Generations Ultimate was releasing in August 2018 for the Nintendo Switch, we were more than ready to spend another couple hundred hours of our lives locked in our rooms again.
Monster Hunter Generations Ultimate from what we know will be a HD port of the Nintendo 3DS version. Players will create their hunters and enter a perilous world filled with dangerous creatures that need to be eradicated. Join up with friends online—hopefully but most likely—and take down quests together. You can also go about it alone if you're a lone wolf too though. Monster Hunter Generations Ultimate will be releasing near the end of August, so you have some time to do what needs to be done in Monster Hunter World. That or you can be like us and swap between the two games when time allows it.
---
6. WarioWare Gold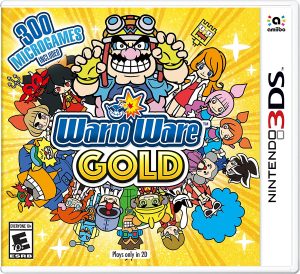 System: Nintendo 3DS
Publisher: Nintendo, Intelligent Systems
Developer: Nintendo
Release Dates: Aug 3, 2018
There have been hundreds of games that do the so-called mini game genre. Yet, WarioWare by Nintendo will always be one of our favorite mini-game focused titles ever made. This series invented some weird mini games but they were always fun no matter how absurd or strange the games themselves were. That's why August 3rd 2018 has us happier than Wario when he makes some gold. WarioWare Gold will be releasing for the Nintendo 3DS and our smiles couldn't be any bigger.
Despite the Nintendo 3DS releasing fewer and fewer titles with the success of the Nintendo Switch, the system is still showing signs of life even today. WarioWare Gold—despite fans outcry—is realizing exclusively for the handheld and that means we can play some awesome mini games at home or on the go. According to sources online, we can expect up to 300 mini games to be included, some from the various older WarioWare titles like Warioware, Inc: Mega Microgames! and WarioWare: Twisted to name a few. Our fingers are itching for some tough mini games folks. So dust off your Nintendo 3DS handhelds and get ready for WarioWare Gold releasing in early August.
---
5. Madden NFL 19

System: PC, Xbox One, PS4
Publisher: EA Tiburon
Developer: EA Sports
Release Dates: Aug 10, 2018
Another Madden game in August?! Who isn't stoked about that? Madden NFL 19 releases August 10th 2018 and with it brings sports fans back to the intense and realistic gameplay only Madden can do so well. Here's the question though. Will Madden NFL 19 be the best Madden game to date?
Madden NFL 19 reunites sports gamers—and sports fans in general—to the intense game of football. With the realistic movements and action that Madden is known all too well for, Madden NFL 19 looks incredible and almost lifelike. Returning also is a story mode that will allow sports fans to dive headlong into a career as a new recruit rising from the bottom to the top. Sports fans get your alarms and days off ready. Madden NFL 19 will drop soon and you will want to pick it up and binge play it when that happens!
---
4. Yakuza Kiwami 2

System: PS4
Publisher: Sega
Developer: Sega
Release Dates: Aug 28, 2018
Acting as a remaster/remake of Yakuza 2, Yakuza Kiwami 2 brings the legendary PS2 game back to life on the PS4. Like the first Kiwami entry, Yakuza Kiwami 2 changes Yakuza 2 and adds more modernized features. Yet, is this truly enough? Can a decade old game have a booming success in the modern day? The answer is yes, folks, Yakuza Kiwami 2 will be amazing. We got to see it at E3 2018 and we know this is the case.
Yakuza Kiwami 2 will put players into the role of Kazuma Kiryu once more. Thanks to a revamped fighting system and set of mechanics seen in Yakuza 0, Yakuza Kiwami 2 will be a definitive experience for returning fans and newcomers alike. Players will use several different fighting styles to lay the hurt on numerous punks, yakuza and various other familiar faces in Yakuza Kiwami 2. Fans of Goro Majima will also be happy as there is a side story mode being added just for him! If you haven't played the first Yakuza Kiwami game now is the opportune time to do so. In two and half months, Yakuza Kiwami 2 will be out and you're going to want to play it.
---
3. The Walking Dead: The Final Season (Episode 1)

System: PC, PS4, Xbox One, Nintendo Switch
Publisher: Telltale Games
Developer: Telltale Games
Release Dates: Aug 14, 2018
In 2012, developer Telltale Games took a franchise loved by all and made a gaming series that hooked people for several years. However, like all great series, there will be a time where the story must end. That's why after 6 years, Telltale Games is closing the scenes on one of the most beloved narrative games ever crafted, The Walking Dead. While the series by Robert Kirkman is still around, The Walking Dead games made by Telltale will close with the so called Final Season. In August 2018, The Walking Dead: The Final Season will launch episode 1 of what is slated as a 4-episode conclusion.
The Walking Dead: The Final Season will once more take players through the destitute world that is filled with the dead and those struggling to remain alive. From the trailers, it seems like we will be taking control of Clementine a character we've seen grow into a strong survivor from the first title to now. Apparently, Clementine will have to take care of a young boy and do her best to keep him safe and out of harm's way. In many ways, it looks like Telltale is taking the original idea from the first entry in the series and turning it around with Clementine now being in the leader role. What will happen in this final story? We'll find out this August as we enter The Walking Dead: The Final Season Episode 1.
---
2.We Happy Few

System: PC, PS4, Xbox One
Publisher: Compulsion Games
Developer: Gearbox Publishing
Release Dates: Aug 10, 2018
Several years ago, a very interesting title was talked about by developer Compulsion Games. Titled We Happy Few, the main focus was on a town filled with mask wearing citizens—reminiscent of BioShock—forced into being happy by being systematically forced into taking drugs. What makes this an interesting title though? Simple, folks, it's a scary game of a town where you are the outsider and everyone can see that. Let us explain a bit more of what makes We Happy Few such an anticipated game.
Players assume the role of several characters who are living/surviving in an alternate reality town after WWII. We Happy Few explores trying to outrun the police and crazed townsfolk in order to stop the madness that is occurring. You will need to blend in by being smart about how you sneak around the town and equally run when things get too hot. What makes We Happy Few even harder though is that it has a rougelike element where things might not always be the same from playthrough to playthrough. We Happy Few is soon to release and you know we here at Honey's Anime can't wait any longer for it. Now we just count the days left…
---
1. Naruto to Boruto: Shinobi Striker

System: PS4, Xbox One, PC
Publisher: Soleil
Developer: Bandai Namco Games
Release Dates: Aug 31, 2018
The Naruto series might have ended leaving fans still a bit depressed. Even with Boruto—the manga/anime following Naruto's son—releasing, it's still just not enough for some. Thankfully, the world of video games hasn't forgotten Naruto. Not that long ago, we got to play the closed and open beta for Naruto to Boruto: Shinobi Strikers which was a ton of fun to say the least. What makes the beta even better is that the full game is coming…and very soon we mean.
That's right folks. In two months—plus a few weeks—we can re-enter Naruto's world in Naruto to Boruto: Shinobi Striker! Once more we'll take control of the more famous heroes/villains of the series as we duke it out in a very free arena-like fighting game. Add to that we can have friends join us to make giant team battles and you'll feel the excitement of cooperation as you win or lose in some spectacular battles. We are amped for Naruto to Boruto: Shinobi Striker and we know for a fact we aren't the only ones. Just go online and you'll see tons of videos, forums and other posts talking all things Naruto to Boruto: Shinobi Striker.
---
Final Thoughts
August might not have every amazing game from E3 2018 releasing, but it does have some that were shown and we're quite pumped to get our hands on them. We can tell this year might be one of the more impressive gaming years we've had in a while and August proves that by realizing a bevy of cool video games to spend hours playing. What games are you looking forward to in August or any month of this year? Comment down below so we can talk to you guys and girls about all things gaming. For even more gaming related articles like this one be sure to keep stuck to our hive here at Honey's Anime!