July is here, and so we start the second half of 2020… an overly convoluted 2020, mind you. Some people are still on lockdown, while some others are slowly transitioning into the 'new normality', but we have really good news for you all: if you're looking for new games to play, we finally have a lot of interesting releases, and some of these definitely deserve your attention!
10. Death Stranding (PC)

System: PC, PlayStation 4
Publisher: 505 Games
Developer: Kojima Productions
Release Date: July 14, 2020
We start with one of the most talked-about games of this generation, and Hideo Kojima's first game after the Konami era. Of course, it's the PC version of Death Stranding, a mind-blowing adventure full of surreal symbolism and famous faces.
This is not a new game, but it's finally available on Steam, and we're sure a lot of fans of Kojima will be incredibly happy about it. Hopefully, this Master Race version comes with a lot of technical upgrades that justify the wait... because we know how people react to cheap ports and timed-console exclusivity. In fact, Death Stranding is already a divisive game (some may say it's not even a 'fun' game), but again, it's nice to finally have it on Steam!
---
9. void tRrLM(); //Void Terrarium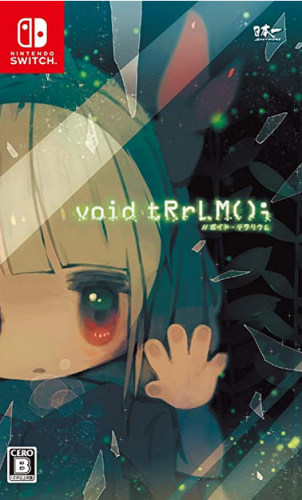 System: Nintendo Switch, PlayStation 4
Publisher: NIS America
Developer: Nippon Ichi Software
Release Date: July 14, 2020
Don't let this ultra-complicated title scare you! Void Terrarium is a roguelike RPG with a beautiful indie aesthetic that features a dystopic world. In the distant future, toxic fungi annihilated our civilization, and humans are nowhere to be found. One day, however, a rusty janitorial robot finds a girl in the wastelands, and everything they know is about to change.
Playing as the robot, your goal is to find a safe place to build Toriko a shelter... but you also need to investigate why is she alive, and what does all this mean. Time to adventure yourself in this world and find out how dangerous it is!
---
8. Moonray

System: PC, Xbox One
Publisher: Everything is Full of Gods
Developer: Everything is Full of Gods
Release Date: July 2, 2020
Do you like trippy games and surreal environments? Then Moonray is perfect for you! Moonray caught our eye since the first trailer we saw, and we're probably not the only ones mesmerized by these graphics. That being said, don't waste too much time admiring your surroundings... this is a souls-like game, and we all know what that means!
We still don't know how unforgiving Moonray will be, but it definitely stands out thanks to the artistic choices. A powerful goddess, an out-of-control cult, a rising hero, and a mysterious element they all crave. Time to die time after time, boys and girls!
---
7. F1 2020

System: PC, PlayStation 4, Xbox One, Stadia
Publisher: Codemasters
Developer: Codemasters Birmingham
Release Date: July 10, 2020
As every year, the world-famous Formula 1 presents its official game. This time, it comes with notable graphic upgrades and a new game mode that will definitely shake things up. If you like racing games, how about a game with some of the most powerful beasts in the racing world?
If improved graphics are not enough for you, let's talk about the new My Team mode, which allows you to create and manage your own team. You decide who drives for you and how to train them, and even how to build your cars or who sponsors your team. Codemasters' F1 has always been about the thrill of being behind the wheel, but 2020 will be remembered as the year you also take care of things off-track.
---
6. Sword Art Online: Alicization Lycoris

System: PlayStation 4, Xbox One, PC
Publisher: Bandai Namco Entertainment
Developer: Bandai Namco Entertainment, Aquria
Release Date: July 10, 2020
As you may already know, this game is a direct adaptation from the anime arc based on Kirito's adventure in the Underworld. He wakes up amnesiac in this fantasy world, but why does everything feel so real?
Alicization Lycoris was set to debut 2 months ago, so we're extremely happy that it's finally here! Whether you're a fan of the SAO franchise or just want to experience it for the first time, this is probably a great opportunity since Alicization is one of the best Sword Art Online arcs so far. We're loving the anime, and we're soooo ready to play this too!
---
5. Fairy Tail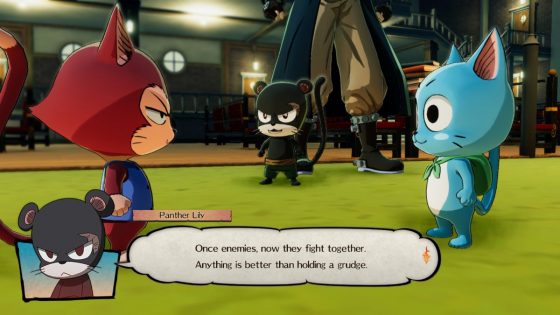 System: PC, PlayStation 4, Nintendo Switch
Publisher: Koei Tecmo
Developer: Gust
Release Date: July 30, 2020
Alicization Lycoris is not the only anime game we're getting this month since another huge, much-loved franchise is finally releasing a new adventure for PC and consoles. And no, we're not talking about a mobile/browser-based game.
Fairy Tail will be available on PC, Switch, and PS4, and judging by the trailers alone, it looks really nice. Of course, there's a lot of similar anime-based ARPG, but that's not a reason for FT fans to ignore the opportunity of role-playing as their favorite characters, right? Time to grind for your life!
---
4. Deadly Premonition 2: A Blessing in Disguise

System: Nintendo Switch
Publisher: Rising Star Games
Developer: Toybox
Release Date: July 10, 2020
If you fancy playing as an FBI agent investigating a series of murderers, then you're in luck, because Deadly Premonition 2 is coming to the Nintendo Switch. But don't let the setting fool you: although you're an FBI agent in New Orleans, this game couldn't be more Japanese!
Maybe you're new to the saga, but Deadly Premonition is not about polished graphics or perfect animations, so lower your expectations a little. However, it's a great game if you like cheesy dialogues mixed with awkward silences and some plot-twists here and there; basically, if you like B movies, then you'll love Deadly Premonition 2. Oh, and please play the first game before trying this one!
---
3. Story of Seasons: Friends of Mineral Town

System: PC, Nintendo Switch
Publisher: XSEED Games, Marvelous USA
Developer: Marvelous
Release Date: July 14, 2020
The old Harvest Moon is now Story of Seasons, and probably most of you already know that. And the other thing every fan of the franchise knows is that Friends of Mineral Town is by far the best Harvest Moon game. But did you know this month we're getting a remake?
Yes, our friends of Mineral Town are back... well, kind of, because this time we have new characters, some new animals, and even the chance to play as a girl; in fact, you can romance whoever you want, regardless of their gender! So, ready to milk some pink cows and smashing your townfolks in every available event, year after year? Oh, and it's not a Nintendo exclusive anymore, so you can play it on PC!
---
2. Paper Mario: Origami King

System: Nintendo Switch
Publisher: Nintendo
Developer: Nintendo
Release Date: July 17, 2020
And speaking of Nintendo exclusives, the rumored new Paper Mario game is finally around the corner, and it comes with a lot of surprises. We know how good these Nintendo exclusives tend to be, especially when Mario himself is the one leading the way, so we have really high hopes for this one!
Unlike other Paper Mario games, Origami King is an open-world adventure that, once more, will take you around the Mushroom Kingdom to fight an evil king; King Olly won't be easy to defeat, though! Expect a lot of platforming, funny dialogues, and puzzles. And don't worry, our new partner Olivia will be there to help you!
---
1. Ghost of Tsushima

System: PlayStation 4
Publisher: Sony Interactive Entertainment
Developer: Sucker Punch Productions
Release Date: July 17, 2020
Yeah, there are a lot of anime games, and most of the titles in this list will be available on PC and Switch, but there's one that appears as the most hyped-up game releasing in July, and it's a PS4 exclusive: behold the Ghost of Tsushima!
Jin Sakai, the last samurai, is the only hope of the Japanese people against the invading Mongol army. His secret weapon? A mysterious fighting style known as 'the way of the Ghost'... but will that be enough to face hundreds of blood-thirsty enemies on his own? Find it out on July 17!
---
Final Thoughts
We have action, light-hearted adventures, some mystery, and even some games with outstanding visuals. We can't complain, can we?
As promised, it's such an amazing list of games to keep you busy for the whole month... because who cares about the summer heat, right?!
---