November 2020 is here, and it will be remembered as the start of a new generation of consoles. Both the PlayStation 5 and Xbox Xeries debut next week, and regardless of your console of choice, you can be sure it will be a lot of cool new games involved! Microsoft's Xbox Series launches on Nov. 10th, while 2 days later the PS5 will do the same, but PS4 and Xbox One owners, along with Switch and PC owners, of course, have a lot of titles to look forward to. Let's take a look at our most anticipated games!
10. Nekopara Vol. 4

System: PC, PlayStation 4, Switch
Publisher: Sekai Project, CFK Co.
Developer: NEKO WORKs
Release Date: Nov. 26, 2020
2020 has been a rough year, so we all need a happy place where we can forget about everything else and just enjoy life with some pure, innocent souls. For that reason, we're so looking forward to Nekopara Vol. 4, the latest entry in one of the most famous visual novel franchises.
That's right! Chocola, Vanilla, and the rest of the girls are back, and it looks like we need to prove once and for all how important the Patisserie La Soleil is for us, facing the protagonist's father. Are you ready for a trip to France, where a new neko-girl awaits?!
---
9. XIII (Remake)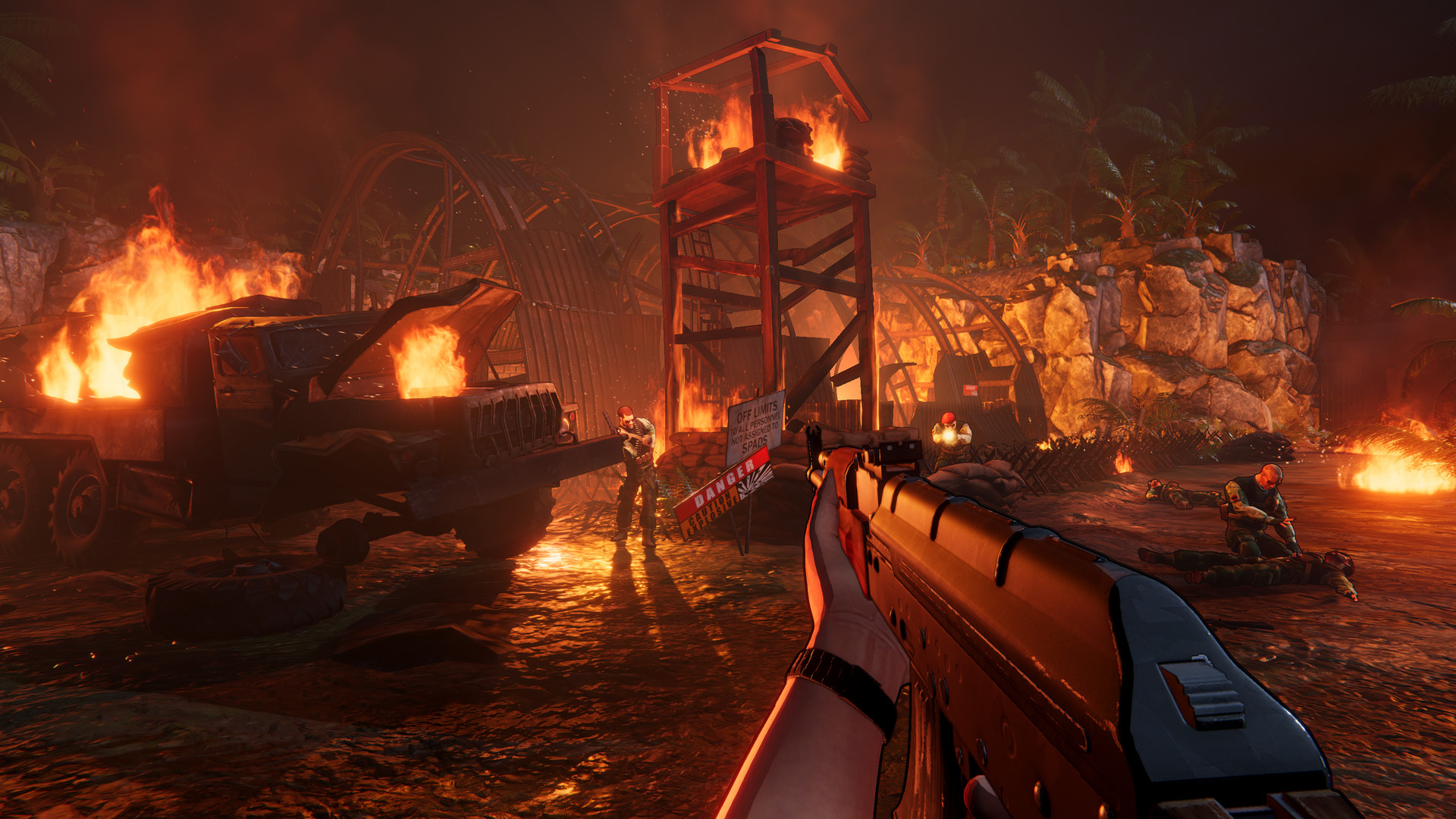 System: PC, Switch, PlayStation 4, Xbox One
Publisher: Microids
Developer: PlayMagic
Release Date: Nov. 10, 2020 (2021 on Switch)
Originally released in 2013 for PC, GameCube, PS2, and Xbox, XIII was not as popular as it should. However, thanks to its interesting story and unique graphic style—for that moment, at least—it quickly became a cult classic, gathering a lot of followers while flying under most people's radar.
Fast-forward to 2020, XIII is being remade, so it's time to see if it really was ahead of its time or we just need to get over it. For what it's worth, XIII is a first-person shooter involving an amnesiac special agent with a split personality, beautiful comic-based graphics, and a lot of guns!
---
8. Hyrule Warriors: Age of Calamity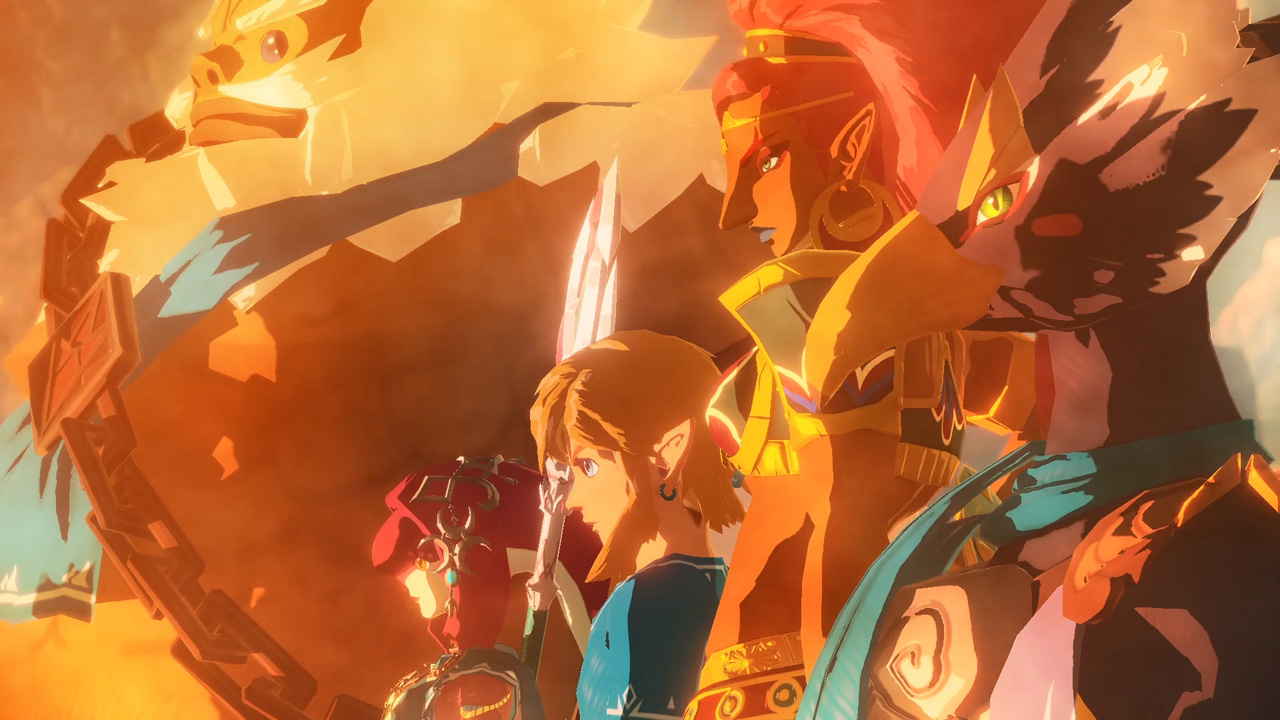 System: Switch
Publisher: Nintendo
Developer: Nintendo
Release Date: Nov. 20, 2020
For a lot of people, The Legend of Zelda: Breath of the Wild was a 10/10, but in terms of the story, it's still an incomplete game. In 2019, Nintendo announced there's a sequel in the works, but for now, we'll have to settle for another Hyrule Warriors game.
Age of Calamity is a spin-off that puts us against a horde of monsters menacing Hyrule's castle, so Link and friends will have to swing their swords to try and stop the Calamity. Musou games are always fun to play, and this doesn't seem to be the exception! Unless you're on the bokoblins' side, that is...
---
7. Sackboy: A Big Adventure

System: PlayStation 5, PlayStation 4
Publisher: Sony Interactive Entertainment
Developer: Sumo Digital
Release Date: Nov. 12, 2020
Time for the first PlayStation exclusive on this list! Sackboy is back in action, and this time, it's not a LittleBigPlanet game but its own platforming adventure. And a BIG one, apparently!
Oh, but Sackboy is not alone, so we can discover these amazing-looking worlds with some friends to lend a hand. One of the reasons why we're so excited about this game is that most platformers nowadays seem to be single-player endeavors, with some competitive multiplayer modes if we're lucky enough. Sackboy: A Big Adventure, however, promises a very good couch co-op experience, and with such a charming character leading the way, we're eager to see where that takes us!
---
6. Fuser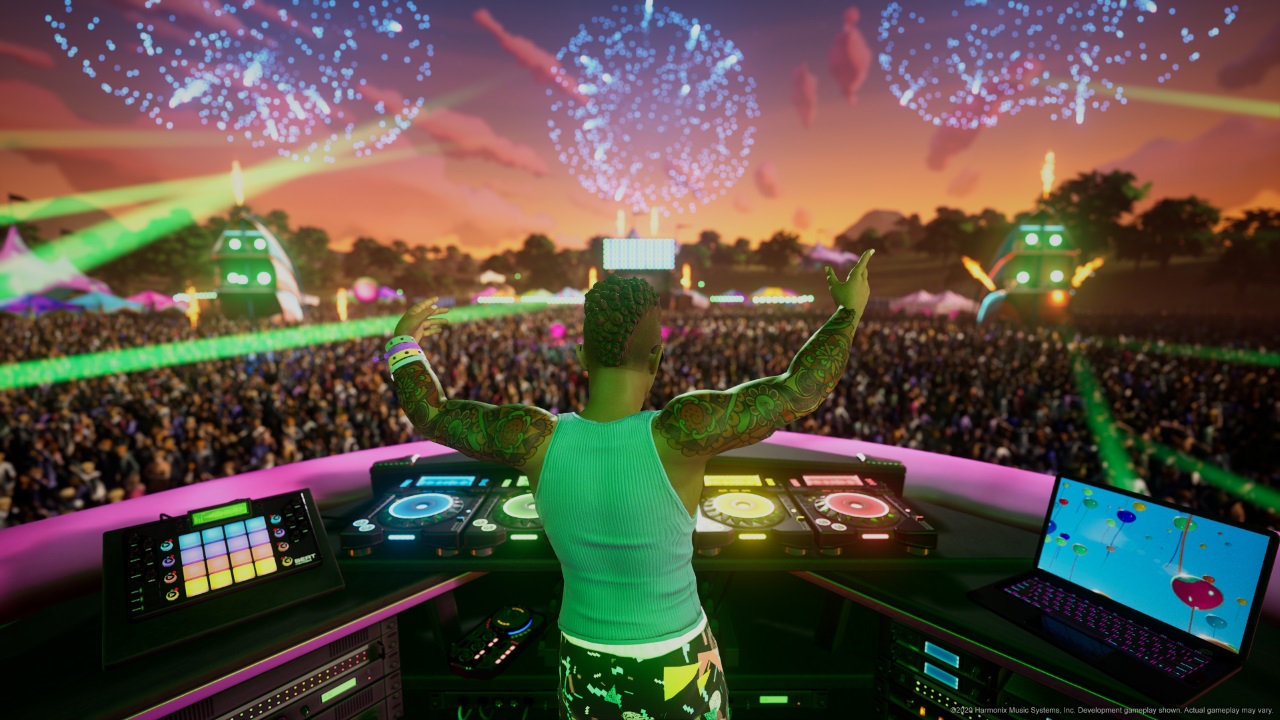 System: PlayStation 4, PC, Switch, Xbox One
Publisher: NCSoft
Developer: Harmonix
Release Date: Nov. 10, 2020
Speaking of multiplayer experiences, time to let our inner DJs create the best bop ever and get the party started! From the company who brought us Dance Central Rock Band, Fuser is a game about mixing ultra-popular songs in real time, improving what they did with DropMix (another game by Harmonix) and making it more accessible for the general audiences, since a rhythm video game will always be more popular than a rhythm-based board game.
It doesn't matter if you're bad at music, Fuser makes it really easy to combine hit songs, and you will definitely enjoy jamming at your own mashups if they're based on real songs instead of random loyalty-free ones. Not everyone will be excited about this one, though, but this is a niche game we will undoubtedly enjoy.
---
5. Kingdom Hearts: Melody of Memory

System: PlayStation 4, Xbox One, Switch
Publisher: Square Enix
Developer: Square Enix, IndiesZero
Release Date: Nov. 13, 2020
If you're a diehard Kingdom Hearts fan and mainstream songs are not your cup of tea, maybe Melody of Memory is a more fitting title for you. Based on the marvelous KH saga and following the events of Kingdom Hearts 3, this rhythm game is a spin-off, a sequel, and a recap at the same time!
With over 20 playable characters and 140+ songs, Melody of Memory definitely looks like a must-have for all Kingdom Hearts lovers. On the other hand, the gameplay mechanics don't look that appealing for the objective eyes. We'll have to wait and see!
---
4. Yakuza: Like a Dragon

System: PC, PlayStation 4, PlayStation 5, Xbox One, Xbox Series X/S
Publisher: Sega
Developer: Ryu Ga Gotoku Studio
Release Date: Nov. 10, 2020 (March 2, 2021 on PS5)
This new installment in the Yakuza series brings us a new protagonist to discover—unless you know Japanese and play Yakuza Online—named Ichiban Kasuga. Using nothing but his brute force, Ichiban will have to find a way out of the mafia path... or prove to them he's not one to be messed with!
Featuring lots of weird sidequests, epic turn-based encounters, and an astonishing representation of Japanese nights, Yakuza: Like a Dragon is the perfect combination of a typical Yakuza game and hundreds of JRPG easter eggs and references. If you either enjoy this saga or classic role-playing games, do yourself a favor and get this one ASAP!
---
3. Assassin's Creed: Valhalla

System: PC, PlayStation 4, PlayStation 5, Xbox One, Xbox Series X/S
Publisher: Ubisoft
Developer: Ubisoft Montreal
Release Date: Nov. 10, 2020
Following the success of God of War, the Nordic trend continues in the new Assassin's Creed game. Valhalla revolves around a Viking group and its leader, Elvor (you can decide if Elvor is male or female), who abandoned Norweigan lands and now must fight for their lives in Anglo-Saxon England. At the same time, it also focuses on Layla Hassan, so we yet have to see how this ancient war ties to the present day.
England and the United Kingdom are not new to Assassin's Creed, we all know that, but we're excited to see how the series takes advantage of the Norse folklore and mythology. Vikings are just a small part of it, although the most popular and fascinating, so playing as a Viking warrior promises to be both brutal and incredibly fun. Hopefully, it can deviate from all these common tropes we already saw in other Norse-based games and bring something new to the table.
---
2. Marvel's Spider-Man: Miles Morales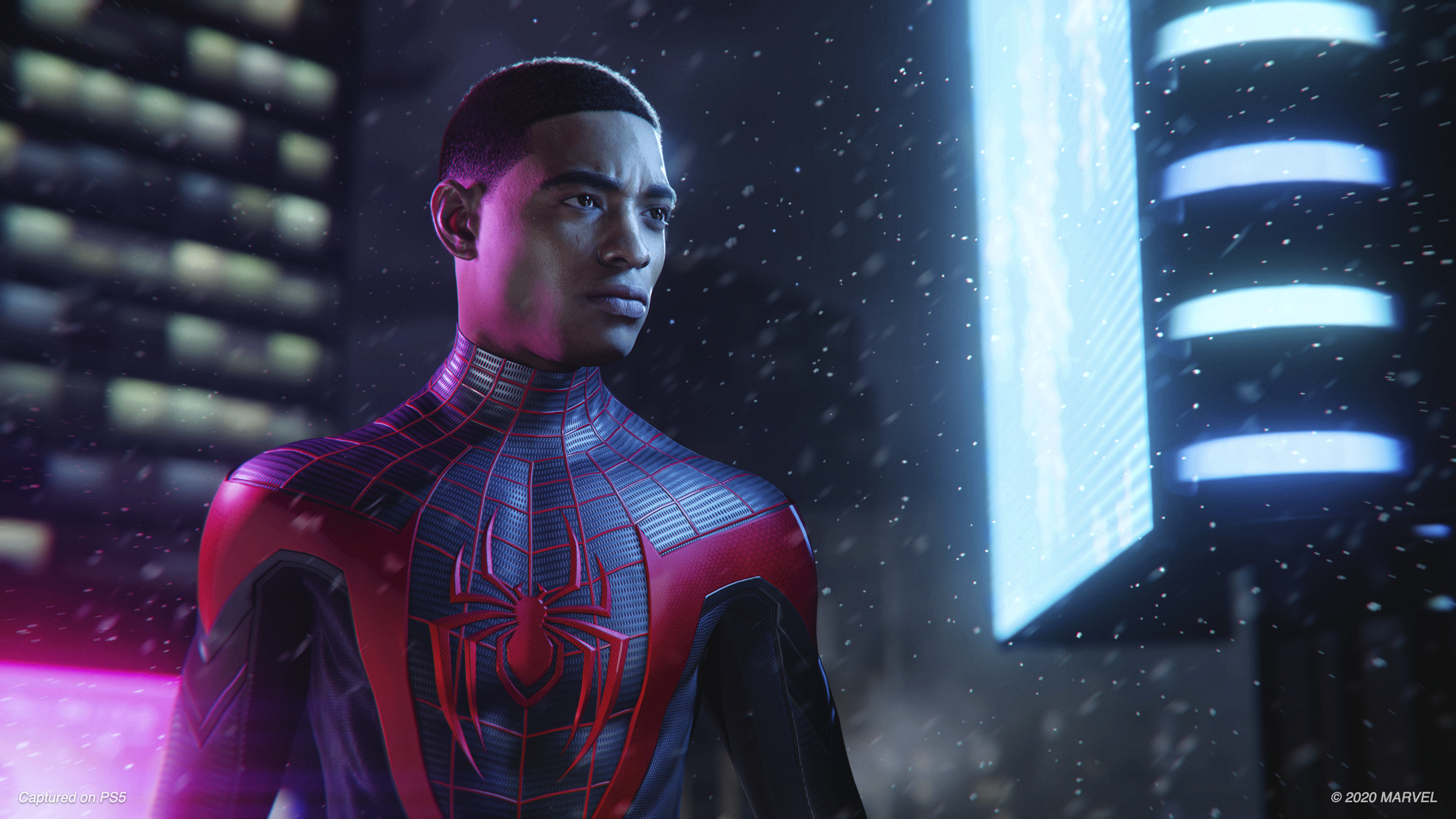 System: PlayStation 4, PlayStation 5
Publisher: Sony Interactive Entertainment
Developer: Insomniac Games
Release Date: Nov. 12, 2020
Spider-Man is one of the best PS4 games, and although we all love Peter Parker, we also agree that Miles Morales deserves to be the protagonist of its own adventure and not just a sidekick. In the comics, he quickly became a fan-favorite and earned a place among Marvel's biggest names; will Miles be able to achieve the same in the gaming world?
If we are sure of anything, it's that Spider-Man: Miles Morales is more of the same in terms of the frantic action, but totally different in terms of the story and its approach to the Spider-Man mythos. After all, the developers really tried to make it feel like a totally different game and not just a half-baked spin-off featuring a different protagonist. Time to face The Prowler and several other villains!
---
1. Call of Duty: Black Ops Cold War

System: PC, PlayStation 4, PlayStation 5, Xbox One, Xbox Series X/S
Publisher: Activision
Developer: Treyarch, Raven Software
Release Date: Nov. 13, 2020
Our number one game for November is none other than Black Ops Cold War, a new Call of Duty entry set in the not-so-distant events that took place in the eighties and faced the Eastern Bloc and the Western Bloc. Yes, this is yet another game with a "Russians are evil" plot, but it's shaping up to be one of the best—if not THE best—Call of Duty: Black Ops titles so far.
The antagonist of the story mode is Perseus, an infamous Soviet spy that will put CIA agents' skills to test. Just like its predecessors, Black Ops Cold War also gives you the chance to join other online players for a not-so-friendly bullet exchange in the multiplayer mode, as well as a new zombie-infested adventure where you can spend all your rounds on the undead.
---
Final Thoughts
So there you have it, 10 amazing games to play this November! Sadly, CD Projekt RED just delayed Cyberpunk 2077 yet again... so we'll be talking about that one next month, instead. Hopefully?! Stay tuned!
---