También puedes leer este artículo en:Español
Sometimes, when we are enjoying our favorite anime show, we tend to ignore the names of the cast responsible for its existence. They are too much names, perhaps crammed in small letters and appearing in the blink of an eye, right? The name of the director is usually the one that sticks to our minds. But how about the rest of the cast, and (most importantly) how about the creator of the anime?
At Honey's Anime, we have devoted several articles to the craft of anime. We have discussed before how difficult it is to get new and original shows in our screens. That is why it is important to recognize the hard work of those who dare to dream, write, and create a concept for an anime from scratch. So, without further ado, let's review some of the best anime creators, the minds behind our favorite original anime, of all times. Let's go!
10. Tensai Okamura

Curiously, Okamura graduated from the department of Science and Engineering of Waseda University. Nevertheless, even at University, Okamura was part of the local manga club and developed his first independent anime film. After school, Okamura joined the animation studio Madhouse, eventually becoming a noted animator and director. His portfolio includes collaborations practically across all anime genres. In animation, we can mention My Neighbor Totoro, Memories, Phoenix: a Tale of Space, Neon Genesis Evangelion, Cowboy Bebop, Ghost in the Shell, Victorian Romance Emma and Ouran High School Host Club.
As director, Okamura was responsible for Full Metal Panic!, Wolf's rain, Soul Eater and Ao no exorcist, among others. So, what did Okamura do when it was his turn to create original work? Well, he did a little piece of art called Darker than Black, a sci-fi thriller with scenarios set in Japan and South America. Not bad for a guy with so much experience in the anime realm, right?
---
9. Kazuki Nakashima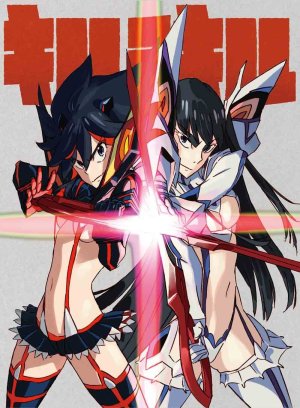 The background of Nakashima is a little bit more classic, as he has also been a novelist and a playwright. He has produced the occasional manga as well. Nevertheless, Nakashima's contributions to the world of anime include writing for Crayon Shin-chan movie 22 and Concrete Revolutio: Choujin Gensou. He also was responsible of the series composition for Re: Cutie Honey and Nodame Cantabile Finale. Yes, we know some are not original anime, but we mention them to show you Nakashima's background.
Anyway, Nakashima's most original creations are none other than Tengen Toppa Gurren Lagann and Kill la Kill (which was released as an anime and a manga at the same time). In particular, Tengen Toppa Gurren Lagann received several prizes in Japan. It has gone as far as to influence American action movies! As we can see, Nakashima's work is varied in length and style, as he has created shoujo and shounen oriented titles.
---
8. Satoko Okudera

This lady is an example of someone who studied something that did not relate to their future career. Okudera graduated from the Literature Department of Tokai University. After university, she worked for a long time at an oil company. Once Okudera quit to become a full time writer, destiny would lead her to the realm of anime, where she would win prizes for her writing.
Okudera's first anime job was for The Girl who Leapt Through Time. This success was followed by Summer Wars and Wolf Children. Yess, Okudera usually collaborates with the director Mamoru Hosoda. Although short, her portfolio is strong and distinctive enough to expect more successful original anime from her.
---
7. Gen Urobuchi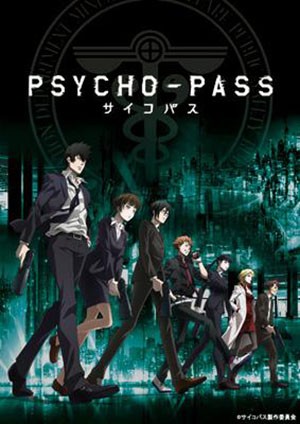 Gen Urobuchi is no amateur, as he has been writing visual novels, light novels, manga, and anime since 2000. If you enjoy your original anime in dark and tragic twists, you should check Urobuchi's work, although he has something for everyone. Urobuchi has the curious honor of writing the screenplay for the forthcoming Godzilla movie (expected in 2017). When it comes to original works, Urobuchi wrote Rakuen Tsuihou and the cute Wooser no Sono Higurashi.
Urobuchi also has been credited as series composer for Blassreiter and Mahou Shoujo Madoka Magica. As creator, he is credited in Fate/Zero, Aldnoah.Zero and the most recent Thunderbolt Fantasy. Nevertheless, perhaps Urobuchi's most famous work to date has been Psycho-Pass, a dystopian story inspired by several american movies, books, and series. Although this anime was like paying homage to the famous director Mamoru Oshii, Urobuchi has enough work grounded in fantasy and nihilist topics to claim a place in the hall of fame of anime creators.
---
6. Chiaki J. Konaka

Konaka is a writer and scenario creator that has worked extensively in the realm of anime. Nevertheless, most of his work has a tendency to be dark. Konaka is also fond of the sci-fi genre. This guy has worked in the series composition of Serial Experiments Lain, Digimon Tamers, Ghost Hound (his favorite), Gr. Giant Robo, Hellsing, Shadow Star, Fushigi Mahou Fun Fun Pharmacy, Mahoutsukai Tai!, Narutaru, Parasite dolls, Shinreigari, Texhnolyze, and The Big O.
Konaka wrote the screenplay for Ayakashi, Mononoke, Eureka Seven and Rahxhephon. Konaka has also been fully credited for the creation of Armitage III, Devil Lady, and Malice@Doll. All of these three anime have female protagonists and share diverse versions of the future. It is quite a contrast with his traditional horror oriented work (Ayakashi and Mononoke), and further with the more fun oriented anime like Digimon, right?
---
5. Satoshi Kon

Satoshi Kon is the only one who has passed away from this list (sniff). He graduated from the department of graphic design of Musashino Art University. At first, Kon did some work in manga before being hired as an anime artist, collaborating with Mamoru Oshii. Kon also did the screenplay for Jojo no Kimyouna Bouken (the nineties series).
Kon's next step was as director in the movie which would launch his success: Perfect Blue, which is based on a novel. Paprika is also based on a novel, but from here, it was only original for Kon. Kon wrote the script for the movies: Memories, Millennium Actress, and Tokyo Godfathers. Although his work was left short due to his untimely death, Kon was an innovative creator with great storytelling skills.
---
4. Hideaki Anno

Anno went to the Osaka University of Arts. After graduation, he worked in the first Macross series as animator. Anno's art portfolio includes anime like Appleseed, Kaze no Tani no Nausicaa, Hotaru no Haka, Mobile Suit Gundam, and Urusei Yatsura, among others. It was with Nausicaa (created by Hayao Miyazaki), that Anno started to be recognized in the anime realm.
Anno also has done voices for anime like Cutie Honey and The Wind Rises, for example. He wrote the script for Kareshi Kanojo no Jijou, Cutie Honey (2004), and Shin Godzilla. Nevertheless, Anno can be fully credited for Fushigi no Umi no Nadia and Neon Genesis Evangelion. Both won prizes in Japan, while Evangelion reinvented the full mecha genre. Anno's style is postmodern and full of psychological references. His only fault is that Anno produces original work sloooowly. We want more, Anno!
---
3. Makoto Shinkai

We are sure you have heard of this guy, as he is the rising star of the anime genre. Shinkai studied Japanese literature in Chuo University. After graduation, he worked as graphic designer for the video game industry. Now, Shinkai has become a noted anime creator and director, starting with a monochrome anime called Kanojo to Kanojo no Neko in 1999.
Shinkai has created novels, manga, commercials, and sometimes has done voice work (you can listen to him in Kanojo to Kanojo no Neko and Hoshi no koe). He wrote the script for Dareka no Manazashi, Hoshi no Koe and Kotonoha no Niwa. Shinkai is also credited as full creator for Kanojo to Kanojo no Neko, Hoshi wo Ou Kodomo, Tooi Sekai, Kumo no Mukou Yakusoku no Bashou, 5 Centimeters per Second and his latest Kimi no Na wa. Makoto Shinkai has been distinguished for his human stories and careful management of astounding visuals. Expect more of Shinkai in the not so distant future!
---
2. Shoji Kawamori

Shoji Kawamori didn't even wait to be in university to grab the power of anime. He worked as an animation assistant since he was a teenager. That is why Kawamori specialized in mecha design on the first stage of his career. Kawamori met Hiroshi Onogi and Haruhiko Mikomoto in Keio University, who would become his key partners in developing his first anime: the Superdimensional Fortress Macross.
From that point on, the rest is history. Kawamori wrote the screenplay for an anime called Ihatov Gensou: Kenji no haru. He is also fully credited as creator for most of the Macross Series, Tenkuu no Escaflowne, the Aquarion series, Chikyuu Shoujo Arjuna, and the most recent AKB0048, among many other anime. His unique style of storytelling, combining spirituality, romance, action, and space opera has marked generations of otakus. Kawamori also takes into account music from the beginning of the conceptualization of his works, usually choosing the famous Yoko Kanno as creative partner. Although Kawamori is a hard working creator, the crown is for another guy…
---
1. Hayao Miyazaki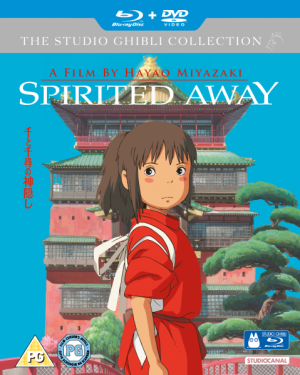 Miyazaki graduated from the Department of Political Science and Economics of the Gakushuin University. After that, Miyazaki was hired as animator by Toei animation, where he worked in several animes like Heidi, the Girl of the Alps. Miyazaki would eventually open his own studio with fellow animator Isao Takahata. Their objective would not be to make money but to make great animation. And that's exactly what they did!
Miyazaki wrote scripts for Hoshi wo Katta hi, Howl's Moving Castle, The Secret World of Arrietty, and Lupin III, among many others. What truly shines is Miyazaki's original work. His portfolio includes Kaze no Tani no Nausicaa (Nausicaa of the Valley of the Wind), Tonari no Totoro (My Neighbor Totoro), Mimi wo sumaseba (Whisper of the Heart), Mononoke Hime (Princess Mononoke), Sen to Chihiro no Kamikakushi (Spirited Away), Ponyo, and The Wind Rises. Miyazaki's movies have not only been prized in Japan, but also overseas. Hayao Miyazaki has to be the number one because he goes against what is fashionable and focuses on emotion. Highly philosophical, Miyazaki studies humankind and depicts women and children in a realistic way. He oversees everything from the concept, coloring, character design to the final product. And the guy enjoys his work! Miyazaki is living proof that one can do what you like best and triumph at it.
---
Final thoughts
And here you have them. Ten original anime creators with outstanding careers. Did you notice something? Despite coming from all walks of life, none of them had it easy. They started from the bottom of the anime industry and had to work patiently to the top. What we see on our screens is the result of years of sacrifice and effort. We have a lot to be grateful for, as such anime creators help keep the industry fresh amid other more formulaic and monotonous anime.
But do tell us, who is your favorite anime creator and why? Would you like to share us your favorite anime creator at work? Don't forget that we are open to all your comments and suggestions. See you soon!