What You Need to Know:
The other day, we brought you a poll about which anime Japanese fans felt needed a sequel - today we bring you a similar poll, but this one has been whittled down to original anime only!
Between the 26th and 30th of August, Anime Anime asked Japanese otaku to vote for the original anime they most wanted to see the continuation of. There were 13752 voters in total, with around 80% of them being women.
So, which original anime made it to number one? Do you agree with the ranking, or do you think a different anime is more deserving of a spot in the top ten? Let's find out!
---
Top 10 - Top 6
---
10. Space Dandy
9. Jigoku Shoujo (Hell Girl)
8. Dennou Coil
7. Suisei no Gargantia
6. Darker than Black
---
Top 5 - Top 1
---
5. Shirobako
Episodes: 24
Aired: October 2014 to March 2015
Synopsis
Shirobako begins with the five members of the Kaminoyama High School animation club all making a pledge to work hard on their very first amateur production and make it into a success. After showing it to an audience at a culture festival, that pledge turned into a huge dream - to move to Tokyo, get jobs in the anime industry and one day join hands to create something amazing.
Fast forward two and a half years and two of those members, Aoi Miyamori and Ema Yasuhara, have made their dreams into reality by landing jobs at a famous production company called Musashino Animation. Everything seems perfect at first. However, as the girls slowly discover, the animation industry is a bit tougher than they had imagined. Who said making your dream come true was easy?
Edit
(Source: MAL)
4. Panty & Stocking with Garterbelt
Episodes: 13
Aired: October 2010 to December 2010
Synopsis
Panty and Stocking — the Anarchy Sisters — are two nasty-ass angels who got booted from the pearly gates for being foul-mouthed bitches! Now they spend their nights blowing up ghosts in the seedy abyss between Heaven and Earth. Panty likes sex, Stocking likes sweets, their afro-sporting main man Garter Belt has a fetish we can't mention. Together, they're turning the mean streets of Daten City into a buffet of bodily fluids. Ghosts don't stand a chance against their lingerie of mass destruction, and if this debaucherous duo can collect enough Heaven Coins, they just might get their halos back. It's a slim chance in hell, but anything can happen when you're rolling commando, especially with Panty and Stocking!
(Source: FUNimation)
3. Mononoke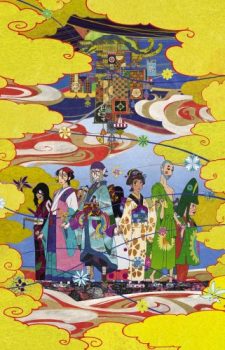 Episodes: 12
Aired: July 2007 to September 2007
Synopsis
The "Medicine Seller" is a deadly and mysterious master of the occult who travels across feudal Japan in search of malevolent spirits called "mononoke" to slay. When he locates one of these spirits, he cannot simply kill it; he must first learn its Form, its Truth, and its Reason in order to wield the mighty Exorcism Sword and fight against it. He must begin his strange exorcisms with intense psychological analysis and careful investigative work—an extremely dangerous step, as he must first confront and learn about the mononoke before he even has the means to defeat it.
The Medicine Seller's journey leads him to an old-fashioned inn where Shino, a pregnant woman, has finally found a place to rest. The owner has reluctantly placed her in the last vacant room; however, as she settles in, it quickly becomes clear that the room is infested by a lethal band of mononoke, the Zashiki Warashi. With his hunter's intuition, the Medicine Seller begins his investigation to discover the Form, the Truth, and the Reason before the Zashiki Warashi can kill again.
(Source: MAL Rewrite)
2. Psycho-Pass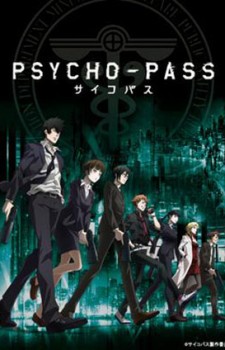 Episodes: 22
Aired: October 2012 to March 2013
Synopsis
Justice, and the enforcement of it, has changed. In the 22nd century, Japan enforces the Sibyl System, an objective means of determining the threat level of each citizen by examining their mental state for signs of criminal intent, known as their Psycho-Pass. Inspectors uphold the law by subjugating, often with lethal force, anyone harboring the slightest ill-will; alongside them are Enforcers, jaded Inspectors that have become latent criminals, granted relative freedom in exchange for carrying out the Inspectors' dirty work.
Into this world steps Akane Tsunemori, a young woman with an honest desire to uphold justice. However, as she works alongside veteran Enforcer Shinya Kougami, she soon learns that the Sibyl System's judgments are not as perfect as her fellow Inspectors assume. With everything she has known turned on its head, Akane wrestles with the question of what justice truly is, and whether it can be upheld through the use of a system that may already be corrupt.
(Source: MAL Rewrite)

1. Tiger & Bunny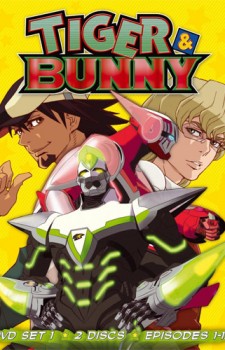 Episodes: 25
Aired: April 2011 to September 2011
Synopsis
In Stern Bild City, those with special abilities are called "NEXT," and can use their powers for good or bad. A unique organized group of NEXT appear regularly on Hero TV, where they chase down evildoers to bring limelight to their sponsors and earn Hero Points in the hopes of becoming the next "King of Heroes."
Kotetsu T. Kaburagi, known as "Wild Tiger," is a veteran hero whose performance has been dwindling as of late, partially due to his inability to cooperate with other heroes. After a disappointing season in which most of the other heroes far outperformed Tiger, he is paired up with a brand new hero who identifies himself by his real name—Barnaby Brooks Jr.
Barnaby, nicknamed "Bunny" by his frivolous new partner, quickly makes it clear that the two could not be more different. Though they mix as well as oil and water, Tiger and Bunny must learn to work together, both for the sake of their careers and to face the looming threats within Stern Bild.
(Source: MAL Rewrite)
Source: Anime Anime
---
I agree with Psycho-Pass, even a second season and a movie wasn't enough! Of course I'd never say no to more Panty & Stocking with Garterbelt, either...
But Tiger & Bunny take the top spot! I want another full season so baddd!!
---
[ad_dfp position="bottom1" unit_pc1="true" unit_pc2="true" unit_sp1="true" class="mt40"]