INTRODUCTION
Sony has obviously found much success with their PlayStation line now with their 4th generation system, the PS4. However, one particular generation of the PlayStation consoles considered to be a fan favorite is the PlayStation 2, or PS2 for short. Released on March 4th, 2000, the PS2 has wowed the world boasting a large game library, a cool system and obviously plenty of great gaming titles. Though have you ever wondered what the best PS2 games that one could buy are? Well we here at Honey's Anime asked that question and bring forth a list for you folks to enjoy. That's right everyone, welcome to the Top 10 PS2 games.
The PS2 had a life span of over a decade, implying that it had a solid run indeed. With such a long life span, the PS2 has had thousands of games released for it which made narrowing the best down kind of tough. However, we ventured into the web to find the fan favorites and the ones we know were amazing to make this list a reality. Our web skills bought us to lands filled with giants, towns filled with monsters and worlds where a giant ball rolls around capturing everything in its path. At the end of the day these are the game we feel are the best at capturing what made the PS2 so legendary and we're sure you'll agree. Continue reading to get this list underway.
10. Katamari Damacy

System/Platform: PS2
Developer: Namco
Publisher: Namco
Release Date: Sept 22, 2004
Thanks to a bit of too much partying, the King of All Cosmos, ends up destroying stars and various other celestial bodies. The King decides to send his small son, The Prince, to Earth to use a large ball that is capable of causing items to stick to it. The Prince will need to roll over everything in he can to allow his father to use the rolled material as means of undoing his destruction. Can the little prince do such a great feat being only 5 cm tall? Nonetheless The Prince plans on trying anyways and he will need your help to save what the galaxy lost.
Katamari Damacy is a weird game that we can all agree on. However, when Katamari Damacy was released it was met with nothing but praise and stood to show the PS2 had a wide variety of titles to please all audiences. Katamari Damacy has players take The Prince and literally roll a giant ball around, as the ball goes over objects, it increases in size allowing for bigger objects to be rolled on. As goofy as the premise and game sounds, it was nothing but a fun title. There have been plenty of sequels made but the first was amazing and not surprising it was on one of the best consoles ever.
---
9. Kingdom Hearts

System/Platform: PS2
Developer: Square
Publisher: Square, Sony Computer Entertainment (PAL)
Release Date: Mar 28, 2002
Sora is a young boy who sees the world as tiny because he lives a life on a small island. Sora's friends Riku and Kairi attempt to destroy the mundane life by being close and having fun in whatever way possible, it seems like their life will always be simple. However, one night, a violent storm appears and Sora finds his friends missing all while strange dark creatures attack. Suddenly materializing what will later be known as the Keyblade Sora's world opens up when he is told he is the only one capable of saving the various worlds. The adventure of Sora begin here in Kingdom Hearts.
The Kingdom Hearts series has become a huge successful franchise but we focus on the birth of that success in Kingdom Hearts. Players control Sora and fight in a 3D action RPG alongside fellow Disney heroes such as Donald and Goofy. Sora's adventures will lead him to famous Disney locations such as Lion King or Peter Pan as well as meet several characters from the Final Fantasy series such as Aerith and Squall. The beauty of Kingdom Hearts lies in its impressive story, fun gameplay and impressive graphics and thus why it's one of the greatest PS2 games ever. Honestly, if you have never ventured into the Kingdom Hearts world, we highly recommend to now seeing as how Kingdom Hearts 3 is releasing soon.
---
8. Guitar Hero II

System/Platform: PS2, Xbox 360
Developer: Harmonix
Publisher: RedOctane
Release Date: Nov 7, 2006
Ever wonder what being a rockstar would be like? Taking your guitar and travelling around in a band hearing the applause of fans world over as you play song after song. Guitar Hero II allows your dream to at least be close to realized. Players use a guitar like controller, playing songs from famous rock bands to gain notoriety in game. The songs will get harder but like any musician you'll get better and better and soon rise to be the Guitar Hero the world needs.
Guitar Hero took a risk by going against the usual rhythm games that used the regular PS2 controllers and designed a guitar like peripheral to give players the feeling
holding the legendary instrument. Harmonix would find fame thanks to this risk but it wouldn't be until Guitar Hero II where the series would truly become huge. Boasting over 40 songs in the PS2 version, players could jam out to songs such as Carry on Wayward son by Kansas or Sweet Child o' Mine by Guns N' Roses just to name a few. In the end, Guitar Hero II would lead to the series gaining even more popularity and future releases. However, Guitar Hero II would stand as one of the best games for the PS2 and we're sure you'll agree if you have played it yourself.
---
7. Grand Theft Auto: Vice City

System/Platform: PS2, PC, Xbox, iOS, Android
Developer: Rockstar North
Publisher: Rockstar Games
Release Date: Oct 27, 2002
Finally Tommy Vercetti a former member of the Forelli Family is released from prison after 15 long years. However, Tommy mobster life isn't over as Sonny Forelli tells Tommy he needs him in Vice City for drug deals. Set in late 80s the area of Vice City is all about the beach, relaxing and now thanks to Tommy, loads of gunfights. If Tommy wishes to get tasks done, he's going to have to make sure people understand who the boss is now. However, if Tommy wishes to do that, he's going to have to get a bit violent.
Grand Theft Auto has continued to rise in fame as the years have gone on but Grand Theft Auto: Vice City really showed what the series could do. Not only was it a fun and mature title but it had an amazing soundtrack straight out of the 80s. While Grand Theft Auto: Vice City was available for most, it was found to be one of the PS2's greatest titles. Oh the memories of the epic music and the story make us want to pop the disc back into the PS2.
---
6. Final Fantasy X

System/Platform: PS2, PS3, PS Vita
Developer: Square
Publisher: Square Electronic Arts
Release Date: Dec 18, 2001
Tidus has it all, the looks and the skills in the popular sport Blitzball. One night during an important game Tidus's world turns upside down when a large force known as Sin arrives and wipes out everything around him. Tidus should be dead but he ends up waking up in a strange location and soon will learn that he is very far away from home. Tidus's adventures begin truly when he meets a beautiful girl named Yuna and he must now venture alongside her and several others.
Final Fantasy X marks the first time the series was released on modern consoles, and of course, it came out on the PS2. Having a wonderful new battle system,
eathtaking graphics, and a great story, it stood as being the new favorite Final Fantasy game released and even still is considered the best. If you don't have the means to play it on the PS2, you can buy a remastered version on the PS3 which keeps the game intact but adds some polish. No matter how you go about playing Final Fantasy X, you will understand why this is one of the titles that made the PS2 rise in popularity.
---
5. Silent Hill 2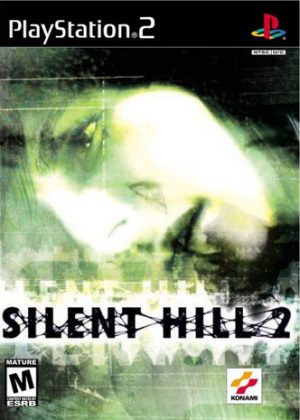 System/Platform: PS2, PS3, Xbox, Xbox 360, PC
Developer: Konami TYO
Publisher: Konami
Release Date: Sept 25, 2001
James Sunderland received a letter from his wife, Mary. However, the letter said she was in their favorite place in Silent Hill, which can't be possible because she is dead. Despite the odd nature of the letter, James heads to Silent Hill to understand what is going on. Once he arrives, it doesn't take long for James to release something is very wrong with Silent Hill. Now trapped in a nightmare, James will be forced to deal with not only his past but hellish creatures that walk the streets of Silent Hill.
The PS2 was gaining popularity in 2001, but Silent Hill 2 would cause that popularity to skyrocket. Silent Hill 2 was what every horror fan wishes for while boasting a terrifying story and amazing visuals to drive the horror home. Silent Hill 2 did have a remastered version but it was plagued with issues thus why we recommend the original for either the PS2. The only question to ask is, can you handle the horror Silent Hill 2 has in store for you?
---
4. Okami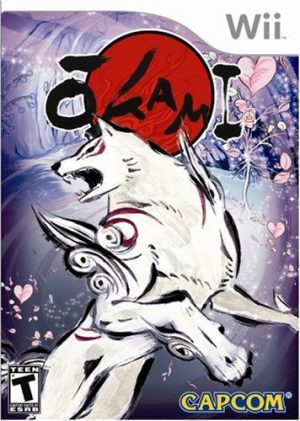 System/Platform: PS2, PS3, Wii
Developer: Clover Studio
Publisher: Capcom
Release Date: Sept 19, 2006
The land of Nippon is in terrible turmoil. Orochi has been released and has begun cursing the lands. A wood sprite named Sakuya calls for Amaterasu knowing the sun goddess is the only means of stopping Orochi. Amaterasu won't be alone thanks to an artist named Issun who's paintbrush has been blessed allowing amazing feats to come from its strokes. These two are the only ones who can save the land and stop Orochi from growing more powerful.
Okami had a lot going for it. Besides being an extremely fun game thanks to clever mechanics, the art style really showed how strong the PS2 was as a console.
ayers would talk nonstop about the unique manner of gameplay in terms of using the paintbrush to defeat enemies and to solve puzzles. Two new versions do exist of Okami on the Wii and PS3 but we focus on the PS2 version because it is where the game got its fame first. Honestly, we ask you what's not to love about this game, the answer is nothing. Play Okami and you can thank us later.
---
3. Devil May Cry 3: Dante's Awakening

System/Platform: PS2, PS3, Xbox 360
Developer: Capcom Production Studio 1
Publisher: Capcom
Release Date: Mar 1, 2005
Dante is back, but he's younger? Yes Devil May Cry 3: Dante's Awakening acts as a prequel explaining the story of Dante and his brother Vergil. What lead Dante to become a demon hunter? What lead Vergil to become the enemy he would be later? To gain that knowledge you'll have to survive one heck of a party with Dante as the host.
The Devil May Cry series had success thanks to the first release on the PS2 during its early years but Devil May Cry 3: Dante's Awakening would push both the PS2
d the franchise into surreal popularity. The action of the series returns but with new weapons Dante wields and more refined combat. Also returning is Dante's hilarious banter that pushes the story into being both funny and entertaining. Devil May Cry 3: Dante's Awakening was rated high for a reason, it's not hard to see why. We here at Honey's Anime feel it is easily one of the best of the franchise and one of the best games to be released on the PS2.
---
2. Shadow of the Colossus

System/Platform: PS2, PS3
Developer: SCEI
Publisher: Sony Computer Entertainment
Release Date: Oct 18, 2005
The Wander enters what seems like a peaceful but desolate valley carrying a young woman on his horse Agro. He enters a large temple and places the woman on a shrine. Suddenly booming voices talk to The Wander telling him he needs to defeat the Colossus. Willing to do whatever it takes to help this woman, he mounts Agro and rides off using his blade to light the way towards the Colossus. Suddenly in the distance he sees it, the first of many Colossus that he must defeat if he is to resurrect and save the woman who he seems to care for.
Shadow of the Colossus was a strange game with a vague story. Despite that once players began to engage in giant fights with the only enemy of the game in the form of the Colossus, it became one of the best games to ever be released on the PS2. Shadow of the Colossus has been remastered and is available on the PS3, but we won't forget that it came out first and foremost on the PS2. Trust us, we here at Honey's Anime stand firm in saying this is one of the best gaming experiences a player can have.
---
1. Metal Gear Solid 3: Subsistence

System/Platform: PS2, PS3
Developer: Kojima Productions
Publisher: Konami
Release Date: Mar 14, 2006
Our list ends at arguably one of the best games ever seen on the PS2, Metal Gear Solid 3: Subsistence. Acting as a prequel to the Metal Gear Solid series, our story focuses on Naked Snake who would later become known as Big Boss. He is tasked by the CIA covert operations team FOX to stop development on a large tank like fortress armed with nuclear weapons called the Shagohod. As he lands in a Jungle somewhere within the USSR, Naked Snake will find that his mission is going to be far from simple. What lead to this great man becoming the leading enemy to the powers of the world? Find out in Metal Gear Solid 3: Subsistence.
Metal Gear Solid 3: Subsistence aims at returning players to the great gameplay of the Solid Snake series but with some new elements. Players can now forge for food in the Jungle of Tselinoyarsk all while using the Jungle as means of sneaking around to avoid enemies. Also new to the series is the ability to equip Naked Snake is a variety of Camouflage uniforms to blend in with whatever environment he currently is in. Metal Gear Solid 3: Subsistence is loved by fans and players alike for once again bringing the staples that make the franchise great and enhancing them even further. This would be the last Metal Gear game to be released on the PS2, but what a way to go.
---
Final Thoughts
The PS2 may have ended its incredible run in 2013 but that doesn't mean it has died out. People of all ages still continue to play great PS2 games and never let the system die in the hearts of fans all over the globe. Our list shows games that are truly some of the biggest and greatest titles that have even found continued life in remakes and remasters. With so many titles for the PS2 we here at Honey's Anime don't just assume but know we missed some other great games. Let us know down below in the comments to either say what should have been on this list or share with us your favorites from the list. As always stick to our great site for more top ten lists and other great anime and gaming articles.