While countless lists exist that rank greatest anime directors of all time, we're betting you're already aware of most all of them and been unsurprised to, most likely, find Hayao Miyazaki waiting for you at the top. Today, we're bringing you an alternative list focusing on newer directors currently making a name for themselves in the industry. Our ranking is loosely based on the recency of their directorial debut, subjective quality of their work, and perceived future potential. In any case, we think these folks are doing great things in the medium and are names you should keep an eye on. Without further ado, action!
10. Yutaka Uemura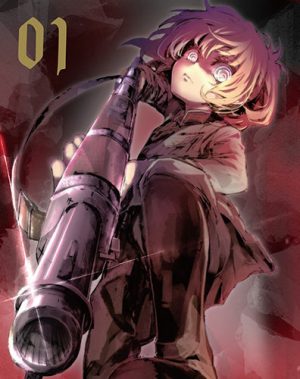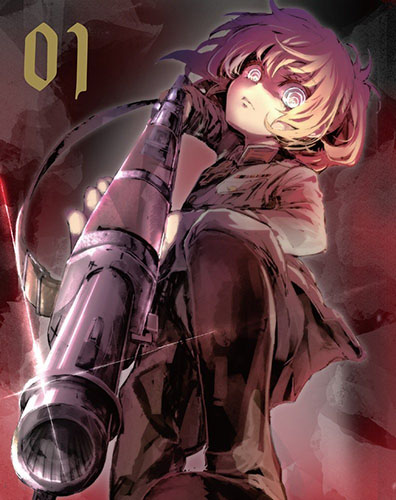 Having worked on less than a dozen titles so far, Yutaka Uemura is pretty new to the industry but has made a name for himself by directing some of the more interesting anime out there. Having started directing in 2011 with Gainax's semi-historical supernatural mystery, Dantalian no Shoka (The Mystic Archives of Dantalian), Uemura's breakout title was the extraordinarily wacky Punch Line which he worked on with Zero Escape writer/game director Kotaro Uchikoshi.
Most recently, Uemura has directed FLCL Alternative (along with Kiyotaka Suzuki and Katsuyuki Motohiro) and has received acclaim for the fantasy-military, villain protagonist series Youjo Senki (The Saga of Tanya the Evil) and its movie which he directed for newly formed studio NUT. We think the Uemura has great potential going forward, especially considering how successful Youjo Senki has been in Japan.
---
9. Sayo Yamamoto

If you've been paying attention, you'll notice that more and more women have been gaining recognition in high-profile roles in anime and Sayo Yamamoto is one of them! Praise for Yamamoto goes far beyond her gender as she has been a part of many outstanding productions such as Death Note, Eureka Seven, Redline, Samurai Champloo, Evangelion: 2.0 You Can (Not) Advance, Psycho-Pass, Space Dandy, and more, mainly as a storyboard artist and episode director.
Yamamoto's directorial debut was studio Manglobe's Michiko to Hatchin (Michiko & Hatchin) in 2008, an exciting action-adventure series notable for its unique, Brazil-inspired, South American setting, strong characters, and great music. With this series now being over ten years old, calling Yamamoto a rising director might seem a little bit of a stretch but her more recent work on Lupin the Third: Mine Fujiko to Iu Onna (The Woman Called Fujiko Mine) and, most notably, the incredibly popular Yuri!!! on Ice have shown that Yamamoto is set up for an even greater directorial legacy into the future.
---
8. Takaharu Ozaki

While not a newbie to the industry by any means, having gotten his start working on Cowboy Bebop as a digital painter, Takaharu Ozaki has been working in anime in a wide variety of roles, often as director of photography or storyboard artist for series such as Ookiku Furikabutte (Big Windup), Hai to Gensou no Grimgar (Grimgar: Ashes and Illusions), Steins;Gate 0, and Re:Zero and was also a key animator for One Punch Man.
Having made his directorial debut with the special Persona 5 the Animation: The Day Breakers in 2016, Ozaki has become a high profile director for two recent White Fox productions: the excellent philosophical, post-apocalyptic adventure series Shoujo Shuumatsu Ryokou (Girls' Last Tour) and controversial but popular dark fantasy series Goblin Slayer. All-in-all, Ozaki's technical skill, strong artistic sensibilities, and ability to surprise have made him one of our top directors to watch going forward, especially if he continues to work with top studio White Fox.
---
7. Atsuko Ishizuka

Another prominent woman in anime, Atsuko Ishizuka started off making animated shorts in art school similarly to Hiroyasu Ishida. After Gravitation, one of her short films, was shown at the 2005 Tehran International Short Film Festival she was approached by both Madhouse and NHK (Japan's national public broadcasting). She actually ended up with both. After joining Madhouse, NHK would commission the studio to create a music video for their longrunning Minna no Uta block with Ishizuka as director, which became Tsuki no Waltz (The Moon Waltz). She would later be involved with many other projects including the Aoi Bungaku Series, Chihayafuru, and Nana before making her proper directorial debut with Sakurasou no Pet na Kanojo (The Pet Girl of Sakurasou) in 2013.
Atsuko Ishizuka's breakout mega-hit would be supernatural game-focused ecchi series No Game No Life the following year. She has since directed a variety of anime at Madhouse including Prince of Stride: Alternative, Hanayamata, and Supernatural The Animation, but has really gotten attention for 2018's heartwarming Antarctic adventure comedy Sora yori mo Tooi Basho (A Place Further Than The Universe). With close ties to a powerhouse studio and a recent critical and popular success, Atsuko Ishizuka is a director you should follow!
---
6. Takahiko Kyogoku

A director with a short-but-notable list of titles behind him, Takahiko Kyogoku got his start in anime as an episode director for Meitantei Conan: 10 Nengo no Stranger (Detective Conan OVA 09: The Stranger in 10 Years…) in 2009 and also was episode director and storyboard artist for a single episode of Fairy Tail (episode 40). Despite this strange start, Kyogoku would soon make a name for himself in a big way in his directorial debut with Sunrise's mega-hit musical idol anime Love Live! School Idol Project, directing both seasons of the main series along with Love Live! The School Idol Movie and many of the series' music videos.
Post Love Live! (he was not involved with Love Live! Sunshine!!), Kyogoku's directorial output has continued to prove quite popular as with the modern military fantasy world crossover series Gate: Jieitai Kanochi nite, Kaku Tatakaeri (GATE) but the series that really impressed us from Kyogoku was 2017's sensational 3DCG science-fiction gem Houseki no Kuni (Land of the Lustrous) which he directed with relatively new studio Orange. He has proven to be a very versatile director, also directing kids anime Makeruna!! Aku no Gundan! in 2017 and most recently being involved with City Hunter Movie: Shinjuku Private Eyes (as episode director) which makes him something of a wildcard pick, but an interesting one at that!
---
5. Hiroyasu Ishida

Probably the textbook entry for a recent and rising director, Hiroyasu Ishida (who often goes by Tete.) started off creating independent short animations during his university years and uploading them directly to the internet. He is now part of recently founded Studio Colorido and has worked on less than 10 titles as of writing including shorts Hinata no Aoshigure (Sonny Boy & Dewdrop Girl), Paulette no Isu (Paulette's Chair), which you may recognize from noitaminA's animated logo intro, rain town, and the hilarious Fumiko no Kokuhaku. While these all have their charms, they've remained relatively obscure and limited by their length and scope.
2018's fantastic lite sci-fi mystery Penguin Highway would be both Ishida and Studio Colorido's breakout title as their first feature-length film. It would go on to win The Satoshi Kon Award for Excellence in Animation award at Fantasia International Film Festival and receive general critical acclaim for its adaptation of Tomihiko Morimi's famous novel of the same name. In short, Ishida's passion for animation and strong first showing as a director of a major production make him one of the most promising new faces in the industry. Especially given his focus on films, we think it's likely that Ishida's prominence will only increase over time.
---
4. Shingo Natsume

Shingo Natsume started off in the industry being known primarily as an animator and has been a key animator for many famous productions like Hachimitsu to Clover (Honey and Clover), Fullmetal Alchemist: Brotherhood, Panty & Stocking with Garterbelt, Tengen Toppa Gurren Lagann, and more. After making his directorial debut with the eclectic episodic sci-fi comedy Space☆Dandy in 2014, Natsume has continued directing unique works including the stylish fantasy police mystery ACCA: 13-ku Kansatsu-ka (ACCA: 13-Territory Inspection Dept.) and, most notably, the hilarious sakuga-infused superhero series One Punch Man.
Along with the popularity and quality of his past works, we think Shingo Natsume is a top choice for a rising director due to his close relationships within the industry, particularly with studio Madhouse which continues to be a powerhouse of the industry. Most recently, he is directing the currently airing Boogiepop wa Warawanai (Boogiepop and Others or Boogiepop Never Laughs), the long-awaited follow up to the cult hit psychological horror mystery series Boogiepop Phantom. We're eager to see how it turns out and for what Mr. Natsume has in store for us in the future as a rising force in the anime world!
---
3. Mari Okada

To many, Mari Okada needs no introduction. First made famous as a shut-in turned writer, Mari Okada has been involved in anime for quite a while, technically starting in 1998 with mecha series DT Eightron where she was hired as a typist and editor. Over time she became more and more distinguished as a writer and developed a signature style of dramatic and emotional storytelling that can be seen in her work on ToraDora! and Nagi no Asu kara (A Lull in the Sea). Undoubtedly ,her breakout title was Ano Hi Mita Hana no Namae wo Bokutachi wa Mada Shiranai. (Anohana: The Flower We Saw That Day) which is where she would receive the most recognition as a writer, which in itself is unusual (at least in the Western anime fandom which typically focusing on directors and studios).
As a director, Mari Okada has only just made her debut last year with the dramatic fantasy film Sayonara no Asa ni Yakusoku no Hana wo Kazarou (Maquia: When the Promised Flower Blooms) which proved to be a fantastic starting point as a director, receiving critical and audience acclaim in Japan and abroad. With over twenty years of experience in the industry and a solid first directorial piece, we think that Okada's potential for future success is very high!
---
2. Naoko Yamada

Naoko Yamada has been one of the rising stars of Kyoto Animation for some time despite being quite young. Having started working on the studio's famous KEY visual novel adaptations of Air, Kanon, and CLANNAD, Naoko quickly rose to make her directorial debut with the musical moe masterpiece K-On! in 2009 and continued with its follow up series and movie. While not consistently in the directorial role, Yamada has since been doing great work at Kyoto Animation on works such as Nichijou (My Ordinary Life), Hibike! Euphonium (Sound! Euphonium), Kobayashi-san Chi no Maid Dragon (Miss Kobayashi's Dragon Maid), and more.
As for her rising status, Yamada has made herself even more famous lately for two films: Liz to Aoi Tori (Liz and the Blue Bird) and the hugely successful Koe no Katachi (A Silent Voice) which seem to point to even greater involvement in KyoAni's future works and speak to her skill in directing more mature and emotional dramas. Currently, Naoko Yamada is also probably the most famous female director, which certainly counts for something in itself, all the more so now that she's getting high-profile movie work, we're definitely interested to see where the future takes Yamada!
---
1. Yuzuru Tachikawa

Finally, we come to Yuzuru Tachikawa, who actually shares a lot of connections with others on this list including Mari Okada in Aquarion Evol, Yutaka Uemura in Dantalian no Shoka, Atsuko Ishizuka in Chihayafuru, and Sayo Yamamoto in The Woman Called Fujiko Mine and Shingeki no Kyojin (Attack on Titan) along with general involvement with studio Madhouse which is where he got his start as an employee in 2006. Yachikawa's directorial debut was with 2012 OVA series Arata naru Sekai: World's/Start/Load/End (World's End) but his breakout title was certainly the supernatural thriller short film Death Billiards and its follow up series Death Parade. He has also worked on several other high profile series (in non-director roles) like Kill la Kill, Bleach, Steins;Gate, and Zankyou no Terror (Terror in Resonance).
Since Death Parade, Tachikawa has continued to create excellent anime as a director including Detective Conan Movie 22: Zero The Enforcer, Mob Psycho 100, and the currently airing Mob Psycho 100 II, the later two of which have been especially well-received as some of the best and most popular modern anime series yet! We've chosen Tachikawa as our top pick for his impressive history in the industry as both an original creator and masterful adapter of other works (as seen with Death Parade and Mob Psycho) while still being a young creator with room to grow. We're particularly interested in seeing more original works from him but are excited for whatever the future as in store for Mr. Tachikawa.
---
Final Thoughts
In closing, we'd like to say that there are doubtlessly many other young directors out there that deserve attention and praise and many more who have still not made their debuts. In any case, we hope that you enjoyed this article and learned a bit more about some of the coolest people working in the medium as directors and gained a greater appreciation for their creativity and hard work along the way to their debuts and beyond. As always, please leave us a comment below if you enjoyed this article and/or want to add your own picks or observations. Be sure to stick around Honey's for more of all things awesome, anime and otherwise! Fin.
---