También puedes leer este artículo en: Español
Who are 10 richest characters in anime? Well, for this list of super rich characters, I narrowed it down by using a few rules. Number one, they lived through the entire series, because when you die you can't take your wealth with you. Number two, to keep things fun, the characters needed to be single and ridiculously wealthy. That surprisingly made this list harder to compose as a lot of the insanely rich characters tend to die in anime or be engaged since birth.
So, lets check out what we have for you all as we look at the Top 10 Richest Characters in Anime!
Enjoy!
10. Kumiko Yamaguchi From Gokusen

Episodes: 13
Aired: Jan 6, 2004 - Mar 30, 2004
Kumiko AKA"Ojuo" is a 23-year-old high school teacher whose bank account is definitely not lacking funds, as her grandfather is the head of an influential group of yakuza. Kumiko really doesn't have to work, but she decided to go after her dreams and after being rejected from several teaching jobs, she landed a job at a delinquent high school. Ironically, that job goes perfectly with her background.
One of the most notable parts of her personality is despite being super rich she has a good heart, strong work ethics, can fight, and tries to teach her students to do the right thing. She has a heart of gold with a large bank account, plus she's single and looking! So, that makes her a highly eligible bachelorette and number 10 on this list.
---
9. Keigo Atobe from Prince of Tennis

Episodes: 178
Aired: Oct 10, 2001 - Mar 30, 2005
Keigo is the highly charismatic heir to the Atobe Conglomerate. Not only is he a rich pretty boy, his athletic abilities are not to be taken lightly as the captain of the tennis club and the student body president. On top of all of that he is extremely well educated, loves Greek literature and has a sharp business mind.
Smart, good looking, athletic and rich. The only draw back is that he's only 175 cm tall so… He almost had it all. Anyway, he's got a bit of an ego but he's very hard working and single placing him at number 9.
---
8.Tamaki Suou from Ouran High School Host Club (Ouran Koukou Host Club)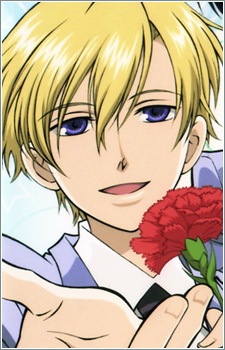 Episodes: 26
Aired: Apr 4, 2006 - Sep 26, 2006
Tamaki is the richest student at a school built exclusively for the elite and the president of the Ouran Host Club. The members of the club are the richest and hottest boys of the school who all work together to ensure their guest (the female students) all feel like princess. Anyone who leaves an 8,000,000 yen or 80,000 dollar vase out in the open with no case or any type of protection certainly isn't worrying about its value. Not the mention the fact they use such lavish decoration in their clubroom only scratches the surface of how wealthy they are.
However with Tamaki, money isn't everything as he has some serious family complexes, but his prince like appearance, along with his playful and naive attitude, are what makes him so lovable. Also, there is a live action TV drama and Yusuke Yamamoto, who happens to be single and a very attractive actor in Japan play Tamaki's role. ;D
---
7. Roger Smith from The Big O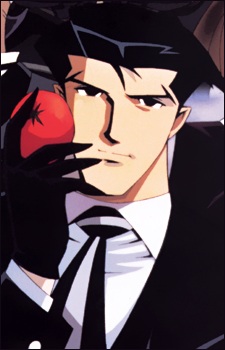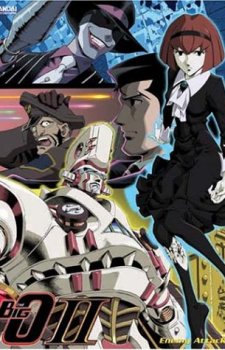 Episodes: 13
Aired: Oct 13, 1999 to Jan 19, 2000
Roger, the playboy millionaire, is the anime equivalent of Bruce Wayne by not only resembling Bruce quite a bit, but by also having his own version of a bat cave that holds his "Megadeus," Giant robot named, "Big O". On top of his massive amount of wealth, this single rich boy has a difficult job that requires him to fight both hand to hand combat, as well as with other Megadeus' by using Big O.
I can't image how much it costs to update all the abandoned subway lines he uses to transport Big O, but his bank accounts are definitely not hurting. Plus, he makes a killing helping the rich regain their lost memories as Paradigm City's top Negotiator.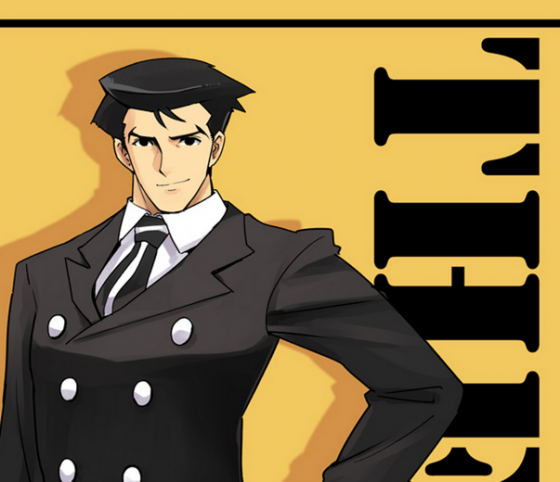 ---
6. Seto Kaiba from Yu-Gi-Oh! (Yu-Gi-Oh! Serie Zero)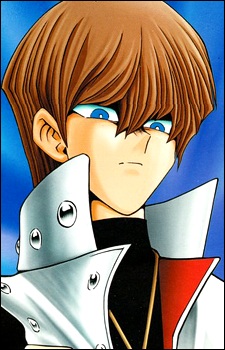 Episodes: 27
Aired: Apr 4, 1998 - Oct 10, 1998
Seto is pretty much the type of rich bad boy that you either love or hate, with his famous lines about how rich he is constantly being thrown about through the series. As the CEO of Kaiba Corporation, Seto truly embodies someone who is used to having things go his way and feels that he can use money to get whatever he wants in life.
While his personality is less than charming, and his ego is out of this world, he still runs the largest entertainment company in the world. So love him or hate him, he's still tacked with cash and not married so he made it on our list at number 6.
---
5. Momoka Nishizawa from Sgt. Frog (Keroro Gunsou)

Episodes: 358
Aired: Apr 3, 2004 - Apr 3, 2011
Momoka is the daughter of a multi-billion dollar family and frequently buys islands whenever she wants. Enough said… She buys islands at a whim, that's got the be the wildest hobby any 13 year old has ever had. Also, she's a little obsessive about her crush, Fuyuki, but she's a 13 year girl after all, so that's understandable.
None the less she's the richest 13 year old female anime character and number 5. You can see a lot of the frog-like aliens on posters and video clips on trains throughout Tokyo to help remind people to use their manners on the train.
---
4. Mine Nakahara "Auntie" from Yamato Nadeshiko Shichihenge (The Wallflower)

Episodes: 25
Aired: Oct 3, 2006 - Mar 27, 2007
Not only can Auntie afford to house her own collection of pretty men with troubled past in a billion dollar estate, but she can also drop by when ever she pleases in her personal helicopter, jet, or limo. But, being this rich means she can't just appear in any old limo! In fact, she probably has the longest stretch limo in the anime world. Not to mention she flaunts some serious bling and designer clothes every time she reappears, so when it comes to spending cash, nothing would be too much for her. On top of that, she's known as the "infamous Marie Antoinette of the East," now that's a title only money can buy!
In addition to her lavish lifestyle, she pours tons of money in turning her niece into a proper lady, while chasing after romance and an adventurous life. It must be nice to live like that, although I do wonder why she's not a cougar...?
---
3. Satsuki Kiryuuin from Kill La Kill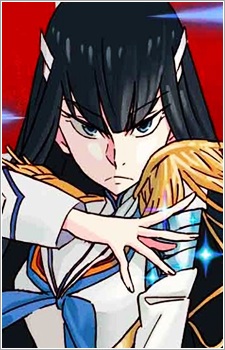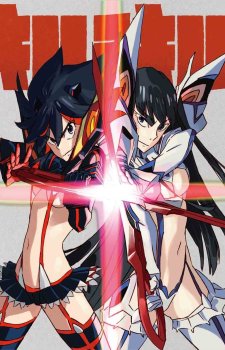 Episodes: 24
Aired: Oct 3, 2013 - Mar 27, 2014
Not only does Satsuki rule over her school with an iron fist, and at times not wearing very much clothes, she is stacked with money! In the Kill La Kill world, your rank determines your lifestyle and income. The higher your rank is, the more money you'll get, and since she's number one, she's definitely not hurting for cash.
Not to mention, she comes from a wealthy family, even though her mother may be, to put it lightly, mental. Satsuki definitely enjoys having a super high tech student room that makes the Ouran Host Boy's clubroom look like child's play. In fact I think Batman himself would prove of that room.
---
2. Rumaty Ivan di Raginei from Hanasakeru Seishounen

Episodes: 39
Aired: Apr 5, 2009 - Feb 14, 2010
Rumaty is the second in line to the Raginei throne, and one of the men Kajika's father selected as her possible future husband. Not only does he have a striking appearance, a wild personality, and his own handler since birth, as he will take over ruling the richest nation in the world. Out of all the men that were selected as possible candidates, Rumaty is by far the richest and starts out with an overly demanding attitude, but who can blame him. He was raised to be royalty.
However, the most important aspect of Rumati is he not only learns to care about people, but he matures and will be able to wisely rule over his nation. Oh and ladies, added bonus, he's not engaged to anyone! Over all, he would probably win on any bachelor game show once he's over 18.
---
1. Ookuninushi from Kamisama Hajimemashita (Kamisam Kiss season 2)

Episodes: 12
Aired: Jan 6, 2015 to Mar 31, 2015

Ookuninushi is the "God of Wealth." Being that he's the highest-ranking god in their world, has eternal life, beauty/youth, and riches. He would be the catch of the day for any lucky goddess, or even mortal woman. His temple is massive and he definitely didn't spare any expense on decorations or alcohol. He really knows how to party!
His beauty is only matched by his flamboyant, playboy personality, but he does have a sensible side to him as well. Being the "God of Wealth" would definitely make you the richest anime character in the world hands down, no questions asked. In the anime, he's single with no love interest; however there is someone in the manga, but the story isn't covered, so there's still hope for all the single ladies out there.
---
So here's a great top 10 list of the richest anime characters, AKA the most eligible bachelors and bachelorettes. From gangster teachers to millionaire playboys, these characters all have wealth, power, and respect. Also, there are a lot of Ojou (rich girls similar to princess type characters), but it's very hard to rank them by wealth because it's not directly stated, or they don't give much background on exactly how wealthy their family is.
by Fenix D'Joan