There are two things in life that we humans simply can't live without: romance and comedy. These two make up such a large chunk of our everyday lives, especially since much of how we express ourselves stem from love and laughter. We all have been through those moments where we fall in love with someone only to experience heartbreak, but then look back at it all several years after and laugh at our own immaturity. This is the beauty that is romance comedy since it creates a wonderful chemistry and when combined, truly makes a relationship shine even brighter. This top ten list of heavy hitters was a hard choice, but we've compiled it all together for you to check out and read so let's jump right into all of the romantic fun and see who comes out on top!
10. Junjou Romantica

Mangaka: Nakamura, Shungiku
Genres: Romance, Comedy
Volumes: 20
Published: April 2002 - Present
In Junjou Romantica, Misaki finds himself in a bind when his college exam tutor ends up being Akihiko Usami, a very cool and attractive man who is a popular novelist and his brother's best friend. The problem is that Usami is famous for writing novels on young boys in love, and that doesn't seem to sit too well with Misaki, especially since one of the names is of his older brother. After some odd romantic encounters however, Misaki is now confused about his own feelings since he now finds himself developing feelings for Usami, and from here the laughter begins in this yaoi romance comedy.
What makes Junjou Romantica such an amusing piece of work is that it taps into the realm of our sexual desires, but does so in a light hearted way, introducing random characters who create a fantastic chemistry to keep you engaged. The other two stories Junjou Egoist, and Junjou Terrorist are all equally funny since each story is interconnected, adding a greater sense of depth pertaining to the random love relationships that each main character encounters in their own respective story. You'll find yourself laughing at just how naive these characters are, and come to enjoy them for their really quirky and man-child personalities.
---
9. Gekkan Shoujo Nozaki-kun

Mangaka: Tsubaki, Izumi
Genres: Romance, Comedy
Volumes: 12
Published: August 2011 - Present
Love stories always have their twists and turns, which is what adds such a wonderful flavor to the overall connection between the characters. Sakura is madly in love with Nozaki-kun but struggles to find the courage to confess how she feels. Nozaki-kun, who assumes that she's just another fan, brushes her off gently without much thought. To Sakura's surprise however, Nozaki-kun then invites her over to his house and is now put in a position that she never imagined she'd be in, and from here all of the hilarity begins as we see a woman battling with her inner emotions in this crazy romance comedy.
We all can relate to Sakura in many ways since it can be difficult at times to express how you truly feel to someone. Emotions can always be a tricky one to handle, and we can see just how uncomfortable and on edge Sakura gets when she's around Nozaki. Her random attempts to grab his attention, while stuttering over every word makes you chuckle as you can understand her efforts to being honest, but tripping over herself every time she tries. It's a world of back and forth in this emotional roller coaster ride of events, but is such a thrill ride because Nozaki is just so naive, while Sakura throws constant messages at him but just can't get him to receive them all.
---
8. Nisekoi

Mangaka: Mizuno, Minami
Genres: Romance, Comedy
Volumes: 12
Published: November 2011 - August 2016
In Nisekoi, Raku comes to find out that he's now the heir to a powerful yakuza organization, but would rather just live out his life as a regular high school student, enjoying the peace and quiet atmosphere of his youth. Things start to heat up however when he encounters a young woman named Chitoge Kirisaki, who not only is a violent individual but her looks are strikingly beautiful. His life now takes a turn for the worse as he now must deal with not only his school and personal life, but this super hot transfer student who has entered his life.
Throughout the story you come to discover that Raku isn't in dire straights due to Chitoge's looks, but that she's actually the daughter of a rival gang boss. This creates a lot of tension but that is exactly what makes this manga so funny to read. Every time Raku tries to express himself, it always leads to some awkward situation because any wrong move and he knows his life may be in danger. He's split between whether to fall in love with Chitoge or fall into a coffin if he mistreats her, so it's a constant back and forth between the two as they try to be more open with each other. As you'll see throughout the chapters, things get so much more exciting but we'll leave it up to you to find out why.
---
7. Hirunaka no Ryuusei

Mangaka: Yamamori, Mika
Genres: Romance, Comedy
Volumes: 12
Published: May 2011 - November 2014
Hirunaka no Ryuusei follows the life of Suzume Yasuno, a young country girl who must now embark on a new journey to Tokyo, as her father must transfer to the bustling city. She decides to stay with her uncle but along the way, she gets lost and bumps into a mysterious young man. This young man seems to know her uncle and so he leads her towards the location, but little does she know that this very same man will end up being more than just a guide whenever she's lost, as she soon discovers that he's her homeroom teacher. From here the adventure begins for Yasuno on her discovery of love, school life, and more in this fantastic romcom!
Hirunaka no Ryuusei is quite popular among many because its story is full of climatic events that somehow come crashing down at random times, leaving you cracking up over their mistakes. Much like our previous entries, each story in the manga is a thrill ride, always throwing you in different directions in hopes that someone finally falls in love and actually stays in love. Each story teaches us the importance of never giving up, and that when the pieces fall apart try to put them back together to fall in love again. Author Yamanori expresses the truth of love in that, all relationships come with heartache and when that occurs, we must learn to move forward and grow. All of this is tied in with a lot of laughs as we see young and confused kids who are merely trying to discover themselves in this world we call life.
---
6. Tonari no Kaibutsu-kun

Mangaka: Tokunou, Shoutarou
Genres: Romance, Comedy
Volumes: 13
Published: August 2008 - November 2013
Shizuku is one of those students who takes great pride in their school grades, but when she makes the crucial mistake of sending her lesson notes to classmate Haru, he comes to assume that they're friends. Soon after the two begin to slowly know each other and realize that neither are in the same realm. Haru is a troublemaker who only wants to have fun, while Shizuku only cares about herself and is cold hearted at times. Somehow Haru finds the courage inside to confess his feelings to Shizuku and from there the tale of love and hate begins!
There's much to laugh about in this series because you have two completely different personalities coming together to create one explosive package of fun. They say opposites attract and it's promoted quite frequently throughout the series, as the two are always clashing but then make it up with cute flirtatious behavior. Feelings are always fleeting and so the two are always attempting to seek truth in their everyday endeavors, with a constant back and forth of childish banter along with playful gestures to keep the reader entertained at all times. Tonari no Kaibutsu-kun is sure to amuse you with an array of lovable characters, but also make you reminisce over your past love experiences too.
---
5. Karakai Jyouzu no Takagi-san

Mangaka: Yamamoto, Souichirou
Genres: Romance, Comedy
Volumes: 3
Published: June 2012 - Present
Nishitaka is constantly teased by his classmate Takagi and he vows that one day he'll get her back for tormenting him. He attempts to tease her at every opportunity but her wits are no match for him, finding himself at the bottom of the barrel yet again. It now becomes Nishitaka's purpose to turn the tables and ensure that he can embarrass Takagi-san before she can manage to retaliate in this hilarious slice of life romcom.
We've all been there before, where there's just someone in our class who finds pleasure in teasing people and you're just that one lucky contestant they've chosen. The two of you eventually argue and bicker, trying to come up with ways to outwit the other, while coming to realize just how much you truly like this person. This innocent love story is weird, funny, and uplifting as it shows us just how important it is to just let go of ourselves and to just laugh at life. The best relationships are the ones where there are no holds barred, both individuals can just be free like the children we truly are, and express ourselves openly without feeling possessed by the other.
---
4. Last Game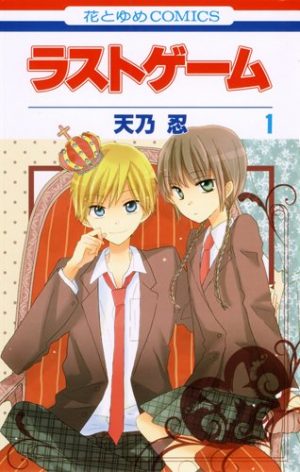 Mangaka: Amano, Shinobu
Genres: Romance, Comedy
Volumes: 11
Published: August 2011 - June 2016
It's always nice to be admired and loved by others, and for Yanagi this life is just another day in the office. He's smart, wealthy, and is very well kept when it comes to his appearance. Kujou however just doesn't seem to be impressed by all of this as she's quite the opposite in character, and yet somehow breezes by Yanagi in academics and sports. This doesn't sit quite well with Yanagi as he vows to change his luck around by constantly battling Kujou wherever she goes. Every school she enrolls in, so too does Yanagi, as he now tries to come up with clever ways to out play her in the romantic comedy of Last Game.
Competition is everywhere and despite it not being very fun at times, the relationship between Kujou and Yanagi is very fun to pay attention to. The two have their own straightforward personalities and it's never a dull moment when Yanagi desperately tries to steal her spotlight, but fails miserably in his attempts. Their back and forth reminds us of Bugs Bunny and Coyote, as each time the Coyote thinks his plans have finally worked, they surprisingly backfire on him resulting in huge blunders and Bugs getting away laughing.
---
3. Horimiya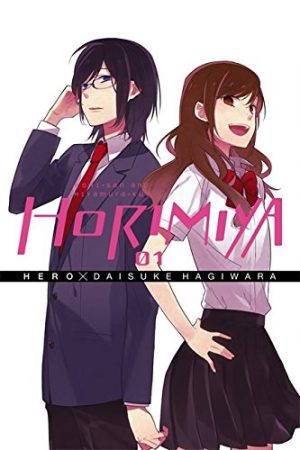 Mangaka: HERO
Genres: Romance, Comedy
Volumes: 9
Published: October 2011 - Present
We all have that side of us that nobody should know about, and for Hori that very same feeling holds true to her. As fate would have it however, every secret will eventually be revealed as Hori builds an unexpected friendship turned relationship with her classmate Miyamura, in this romantic comedy about two individuals who learn to open up and uncover the truths within.
Horimiya is a popular series for good reason, and it's because of the incredible chemistry that we see between Hori and Miyamura. At first we're sort of confused by everything that's unfolding in the story, but are then invited into a world of secrecy that then turns into a world of openness that creates such a beautiful charm. It's laughable because we all seem to think that we can keep a secret sealed in the inner depths of our hearts. However when you run into someone who you just can't seem to take your eyes off of, you find yourself opening up without much thought and somehow by the wheels of destiny, the two of you click instantly. That's what you'll experience in this wonderful manga, as we witness two young souls embrace one another and come to realize their differences while embracing their similarities.
---
2. Otomen

Mangaka: Kanno, Aya
Genres: Romance, Comedy
Volumes: 18
Published: March 2006 - November 2012
Otomen looks at the life of the handsome yet outspoken Asuka, who has a strong love for shoujo manga, baking, and sewing. His mother on the other hand isn't too fond of his decision making, claiming that it's too feminine and that he should become more of a man. So he decides to take up Kendo and Karate and grows to become the masculine image that his mother envisioned. However Asuka can't seem to shake off the past, and his old personality starts to reveal itself over time. Now he must fight the urge to reveal his true self, while discovering new love in his life.
There's nothing wrong with a grown man tapping into his more feminine side, because let's be real here, we all were conceived by a woman! Perhaps for Asuka he took it a bit too far, but in the end it truly helps him as he finds someone who he cares about. Ryo is someone who is the complete opposite of Asuka, as she doesn't find interest in the girly things, but the two really start to click because they help guide one another along the way. Their pairing is funny because it's not what you'd think, considering how Asuka is the one who prepares meals, while Ryo would rather sit back and watch action flicks to pass the time. This is what brings the charm to the series, simply because it's not what you'd expect but in truth it's everything you'd find enjoyable and exciting.
---
1. Black Bird

Mangaka: Fujisawa, Tohru
Genres: Romance, Comedy
Volumes: 18
Published: July 2006 - December 2012
The name of the manga doesn't sound anything like a romcom, but you'll be surprised by how much you'll discover in our number one pick. Black Bird is a very popular series which made its debut in 2006 with very positive reception, and stars Misao Harada as the main lead. Harada is one of the very few who can see the interconnectivity between mythical and magical worlds but would rather live a normal high school life, and fall in love with someone. The problem however is that she is constantly being chased by demons, who want to marry her and desperately try to hold her back while she eagerly tries to move forward.
The relationship that Harada has is just all over the place, as she vows to change her life for the better by leaving the demon realm and being human, but her reality just can't let her go. She grows jealous of all of her classmates who all have relationships but then by fate is thrown into a situation where she's saved by another demon named Kyo, who she initially had feelings for when she was younger. Kyo however is now her homeroom teacher and so now she's in a tight bind as to whether she expresses her true feelings, or ends up being devoured by demons. Doesn't too funny at first, but once you start to see how air headed Harada is in her approach to conveying her feelings, you'll laugh at her attempts and slip ups along the way.
---
Closing Statement
Romance and comedy will always be the pair that create such a beautiful chemistry because we just can't live with either of them. We need the laughter to keep the love entertaining because being serious all the time just doesn't cut it. Whether you're teasing your partner at school, or trying to uncover their secrets, there's always something new to learn. We hope you enjoyed this top ten list as much we did, and so we'd like to hear how you feel, so let us know your own experiences in the comments section down below! And also follow us on twitter for the latest article updates and tweets!
For all of your sweet manga needs, keep it locked here on Honey's Anime.
---