In the world of anime, sci-fi probably equals action in terms of expressing how creatively appealing it is. While its sub genres consisting of cyberpunk, space opera, and giant robots have always existed in other country's sci-fi media, no one has been able to top it more than anime. Through anime, it can explore visual concepts more convincingly than live action could. Yes, special effects from movies have been progressing this past decade, but anime still has other unique sub genres which knows how to express that imaginative creativity in more ways than over 9,000. Not only do its visuals make it striking and unique, its characters do a great job of expressing its world and themes. So, for this new edition to the Top 10 Sci-Fi Characters from Anime, we would like to share with you some fresh updates.
10. Akane Tsunemori from Psycho-Pass

Episodes: 22
Aired: October 12, 2012 – March 22, 2013
Though the world of Psycho Pass chooses to enforce the law through questionable methods with its technology, some of its more well intended officers still believe in a genuine sense of justice, and we see this through one of its leading characters, Akane. However, once she becomes aware of the true nature of how the Sibyl System, the equivalent to The Minority Report's Pre-Cog program, she does express her personal opposition, and when you consider the state of a society, which do you value more, security or freedom? Through Akane, we get a reasonable representation as to how to tackle such questions as she represents law enforcement of her world.
Not only do law enforcement officers act on such methods due to how their information is provided as to how the system detects hostility, they also have the authority to execute the perp in question, and Akane goes out of her way to not bring herself to kill Makishima, the main villain, not once but twice so she can bring him to justice! Crime can be a serious problem, but if we do get to a future where it is rampant, will it have to take a system that pre-determines you are a criminal in order to deter it? Through Akane, we can get that internal perspective if the Sibyl System is truly a necessary evil.
---
9. Riko from Made in Abyss

Episodes: 13
Aired: July 7, 2017 – September 29, 2017
Made in Abyss is more of a classic sci-fi in context to a Jules Verne novel, most notably Journey to the Center of the Earth. It has a striking balance of expressing its world of having past, present and future qualities. Though Riko, the main character, is small in size for being a 12-year-old, she makes it up with in heart and curiosity. She's practically Professor Lindenbrock from Journey to the Center of the Earth if he were a moe anime girl. Not only is she intelligent, but very mature for her age. When it comes to difficult situations, she is more than capable of handling things on her own. For those seeking positive female role models in fiction, you do not need to look further than Riko, which is why she made this list.
---
8. Hiro from Darling in the FranXX

Episodes: 24
Aired: January 13, 2018 – July 7, 2018
If you could make a society asking to Brave New World into a mech anime, maybe Darling in the FraXX somewhat fits into that category as its dystopian future separates adults and children, reproduction is conducted artificially, and the human race is under threat from mysterious giant creatures they call klaxosaurs. In order to combat them, a select group of children called Parasites are raised to pilot mechs known as a Fraxx. One character is Hiro, otherwise designated as Code:016. In his youth, he had the talent to become the very best (like no one ever was), but after losing his ability to synch with his mech, he was grounded. All of that changes when he becomes a co-pilot (or darling) to Zero Two, a pilot who is considered to be cursed due to her former wingmen dying after a few missions, but manages to get his mojo back.
Hiro is a representation that nobody is perfect, even the very best of us can face failure when we least expect it. If any of us were in his shoes, we would all be disappointed in our failures as well and that's what being human is all about. Through Hiro, we can learn that a certain failure, no matter how big it is, doesn't have to forever define us. There will always be other opportunities and when they do come, they can come at the most unexpected of moments and it is on us to capitalize on them not for just everybody but for yourself.
---
7. Shu Ouma from Guilty Crown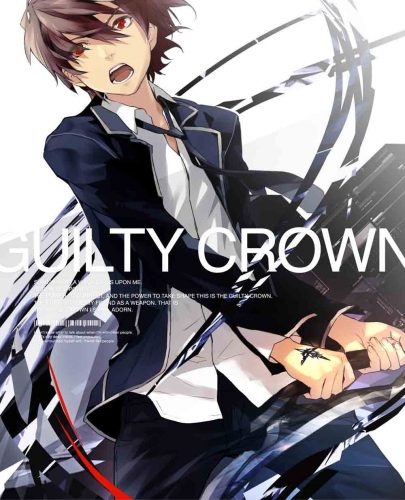 Episodes: 22
Aired: October 14, 2011 – March 23, 2013
Guilty Crown is another unique edition to sci-fi mixed with fantasy and its main character is Shu Ouma, a reclusive high school boy. After he gains the Power of the King when something called the void genome, a rogue government experiment, enters his arm, he can turn energy signatures into voids. After he gains his powers, he finds himself in the middle of a conspiracy where the fate of everything is at stake. Due to Shu's initial apathetic personality, he reasonably has a hard time dealing with his situation in a manner that is rather realistic. He has to deal with death and it messes him up even more. However, he knew that with great power, there also had to come with great responsibility and lets say unlike a single comic book issue, it takes a good chunk of the series for him to come to terms with that and his journey in that series allows him and viewers to process that wise saying from a more immersing perspective.
---
6. Shiba Tatsuya from Mahouka Koukou no Rettousei (The Irregular at Magic High School)

Episodes: 26
Aired: April 6, 2014 – September 28, 2014
If Psycho Pass represents the cyberpunk subgenre of sci-fi anime, then Mahouka Koukou no Rettousei can be considered magic punk (Honey needs to trademark this). Representing this series is Shiba Tatsuya, or the Onii-sama of Miyuki. Tatsuya may seem like an average school boy, but he is academically an excellent student and he is pretty good at reading people, just not interacting with them. In his world where he has been socially engineered to be an elite magician, his emotional range is stunted and for good reason. Despite the treatments he had to go through, he still cares deeply for his sister.
Through Tatsuya, we can learn that if we do try to strip people of their humanity so we can make them living weapons, can we truly take everything from them that makes them human to begin with? Though Tatsuya is not capable of externally expressing it with words, but he shows that whatever conditioning he had to go through can be undone as he learns to interact with people his age. Some believe our actions are a product of our upbringing and environment, but does that upbringing always forever have to stay with us? Or is there always room to still grow? Through Tatsuya, those questions are addressed.
---
5. Freyja Wion from Macross Delta

Episodes: 26
Aired: April 3, 2016 – September 25, 2016
In addition to its transforming mechs, the Macross franchise is largely known for its use of music in order to stop conflict just like in the classic movie, Bill & Ted's Excellent Adventure. As opposed to the killer air guitar riffs of the Wyld Stallyons trying to bring peace and harmony throughout the cosmos, in Macross Delta, we have the paramilitary idol group, Walkure, a modern German way of saying Valkyrie. Through Walkure's singing, they can produce an energy that can surpass a virus. One of its newest members is Freyja, a teenage Windermerean. Despite her people and the New United Nations Space being at war, she still chooses to follow her dreams of becoming an idol.
When you learn more about Freyja and her people, you see why she is persistent in wanting to make her dreams come true and why music means so much to her. Through Freyja, she represents not just a neutral or opposite side of a conflict, but a middle ground to demonstrate that peace can be achieved without fighting, and tragically, this has been seen throughout human history. Maybe in the future, there will be some performer that will unite the galaxy in peace. It could be Walkure, the Wyld Stallyons, Minmay from the original series, or maybe Tupac's next album.
---
4. Kamina from Tengen Toppa Gurren Lagann

Episodes: 27
Aired: April 1, 2007 – September 30, 2007
A lot of action anime is full of boneheads who may not be all smarts, but they make it up with heart (and muscle), and that is where Kamina comes in. He is full of himself to be able to boast about his confidence, but he is equally full of dreams. In the future, and even now, there is oppression due to class warfare in many societies. Thanks to Kamina, it demonstrates we do not have to give in what the so-called rules are, and we have the right to not stay in our place if we are not content with it. If you have a dream, you go for it. If your peers think you cannot achieve them, then you go out and still do it even if it has to kill you. Through Kamina, you learn that following your beliefs and dreams, no matter how ridiculous they may seem, are worth fighting for. While his presence is short in length, it is big in impact.
---
3. Genos from One Punch Man

Episodes: 12
Aired: October 5, 2015 – December 21, 2015
Since the post-World War II Silver Age of Comics in the US, superheroes started to go a little more sci-fi since it was also the beginning of the Atomic Age. One Punch Man in its own ways carries this tradition with some of its characters, and that can notably be seen with the mechanically enhanced Genos. He's practically DC Comics' Cyborg on crack. He's packed with firepower to the point that in real life, rouge nations like North Korea and Iran would likely try to kidnap him, or the scientist who made him, for their own personal gain, but good luck with that.
Despite these physical upgrades, you see that he is still very humble as portrayed through his relationship with Saitama. He looks up to him and eventually adopts him chill qualities. While many people fear the more that we are attached to our technology, the less human we become, but in the case of Genos, maybe we have to reconsider that, and that is why he is on this list. Even as a machine, he still has numerous human qualities we should emulate.
---
2. Migi from Kiseijuu: Sei no Kakuritsu (Parasyte -the maxim-)

Episodes: 24
Aired: October 9, 2014 – March 26, 2015
The alien parasite creature known as Migi, meaning "right" in Japanese, is named that way because he lives in Shinichi's right hand. Unlike other parasites who take over the brains of people they possess, Migi is circumstantially stuck to Shinichi's right hand, but it does not mean he is not useless since he can practically turn Shinichi's hand into any object, and that includes the sharp kind. As Skye from Agents of SHIELD once said, "with great power, comes a great deal of crap you're just not ready to deal with yet," and both Migi and Shinichi face this in numerous ways throughout the duration of the series.
Shinichi genuinely wants to use his power for good, and Migi only cares about ensuring his survival and their goals put them at consistent conflict. In a sense, when you have a Parasyte like Migi inside of you, try to imagine a logic oriented being like Spock (but if a different spectrum to logic in context to survival) but thanks to his unique abilities, you can kick some ass. Thankfully, Migi learns to appreciate the values of friendship which is why he is a worthy addition to this list.
---
1. Char Aznable from Kidou Senshi Gundam: The Origin (Mobile Suit Gundam: The Origin)

Episodes: 6
Aired: April 24, 2015 – May 5, 2018
At number one, we have to give it to the OG of the realistic mech genre, Char Aznable, the Gundam franchise's breakout character. Through Char, audiences can feel the complex world of space migration politics, and the awesomeness of being a mech ace pilot. In this prequel to the original series, audiences largely learn of Char's origin and why he is still such an iconic character. His whole life, he had to fight the system, but at the same time, you see how his father's ideas were perverted by the Zabi family, who used it to push for their agenda akin to the Nazi's final solution. Char was introduced as an antagonist, but he is a man of principles and beliefs, and the fact that he is willing to fight for those beliefs without any compromises ultimately demonstrates why he is number one on this list. Last, he took out five battleships on his own with a mech.
---
Final Thoughts
Throughout the years, we have also had Astro Boy/Tetsuwan Atom, Gigantor/Tetsujin 28, Mazinger Z, Gatchman, Ghost in the Shell, Legend of the Galactic Heroes and the list goes on. As seen with our present list, sci-fi in anime has gone through a very unique shift we never thought possible. Not only do we have mech, space opera, cyberpunk, and now we got magic punk. Ultimately, like any genre of fiction, the role of sci-fi is to critique the present human condition. What makes sci-fi distinguishing in that regard is at times, it is not afraid to be direct with present affairs and a good number of anime not only do a great job of living up to that promise, but serve as an accurate predictor to that next stage as seen in Ghost in the Shell, Lain, and Akira. Thanks to the characters of such anime, audiences can get a connection to that world and how we can enjoy its ups and downs in the way it relates to ours. In addition to our top 10, who else would you readers give a mention to? Leave your thoughts in the comments.
---
---
Even though Sci-fi has a tendency to get too stuck up in the technical details, few would argue with the fact that it's the characters that matter. Any good narrative needs figures we can relate to in one way or another, either as a means of living out our own fantasies or as a mirror of ourselves. Science fiction has always been concerned with humans, and, more specifically, our relationship with technology.
In many ways, anime in particular and cartoons in general go hand-in-hand with Sci-fi. Scenes that would be impossible to include in conventional movies can easily be put to the screen in an anime. And, maybe more importantly, from the late 80s Japan became almost synonymous with one of the greatest sub-genres of Sci-fi: cyberpunk. Along with Mecha, cyberpunk has had a long-lasting impact up to this day – largely thanks to classic Sci-fi anime like Akira, Ghost in the Shell, Gundam Wing or Neon Genesis Evangelion.
The focus of this list however isn't necessarily the series themselves, but the characters that made them memorable. You'll definitely see some of the most beloved and well-known characters, but also a couple you might've never heard of. There are a lot to pick from, but this is what we decided on; Let's time-warp into our Top 10 Sci-fi Anime Characters!
10. Hoshino "Hachimaki" Hachirota from Planetes

Episodes: 26
Aired: October 2003 - April 2004
Planetes was similar to movies like Alien in that it didn't feature a cast of super-intelligent scientists on a mission to the discover the mysteries of space, but instead focused on regular people performing regular day activities, in a future where space-travel is as commonplace as the trans-European railway is today.
In the center of all of this we have Hachirota "Hachimaki" Hoshino, a moody, loud member of the 'Toy Box Section' of the Space Debris Section of a big space station – essentially just a garbageman in a spacesuit. He's a simple-minded guy, and is somewhat socially awkward, especially when it comes to the opposite sex, but is also somewhat of a dreamer, with a goal of owning his own spaceship one day. Hachirota is an average joe but by no means simple character, managing to evoke sympathy in the viewers as he tries to solve the minor and major problems of his life.
---
9. Atom Tetsuwan (Astro Boy) from Astroboy

Episodes: 194
Aired: January 1963 - December 1966
'Soaring high in the sky/He may be small but only in size'
Probably one of the most recognizable cartoons ever made, the Astroboy franchise was created by the 'father of anime' Tezuka Osamu. Despite the initial likeness with Pinocchio, Atom Tetsuwan isn't as much interested in becoming a real boy as he is fighting the various forms of evil he encounters on his path.
Atom was modeled after the deceased son of a scientist, but is later given to a circus when his father realizes he'll never grow like a regular human being. His childish personality is contrasted to his incredible 'seven amazing powers', including both the ability to fly and superior intellect, as well as his built-in moral compass which helps him distinguish between good and evil as he pursues his quests.
---
8. Gally from Gunnm (Battle Angel Alita)

Episodes: 2
Aired: June 1993 - August 1993
After being found in a scrapyard by a cybermedic expert, an amnesiac cyborg is revived and it is revealed that she still remembers an old form of martial art known as Panzer Kunst. Gally, as the cyborg is called, uses this skill to make a living for herself as a bounty hunter in a dystopian future which has society divided between the rich and the poor.
Gunnm (Battle Angel Alita) was cyberpunk before cyberpunk became a household name, and Gally was the center of attention, and one of the most kick-ass cyborgs of all time (the other of which you'll find longer down on this very list).
---
7. Nausicaä from Kaze no Tani no Nausicaä (Nausicaä of the Valley of the Wind)

Episodes: 1
Aired: March 1984
Nausicaa is in many ways the stereotypical Ghibli/Miyazaki heroine. Strong-willed, idealistic and maybe a bit naive, she's ready to stand up for what matters – the environment in this instance – and fight injustice in any way she can.
One of the film's novelties is that it doesn't reduce her to a means to convey the movie's environmentalist message, she is genuine and believable, and the fact that she's one of the most memorable Ghibli character says a lot.
---
6. Lum from Urusei Yatsura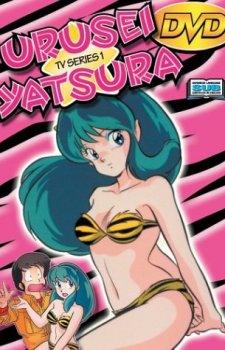 Episodes: 195
Aired: October 1981 - March 1986
Just the fact that Lum is still featured in Japanese commercial proves how iconic she really is;
Cool, sexy, sweet and caring, this alien invader was one of the first 'magical girlfriends' in anime, and although she was originally just supposed to appear in a single episode, she ended up stealing the show in Urusei Yatsura.
Her fans include American power pop musician Matthew Sweet, whose video 'I've Been Waiting' introduced her to foreign fans. She's not perfect though – there's a reason why she's regarded as one of the first 'tsundere' characters.
---
5. Lain Iwakura from Serial Experiments Lain

Episodes: 13
Aired: July 1998 - September 1998
Seeing Lain hunched in front of her computer, one can't help but thinking of those teenagers doing the exact same thing with their smartphones at the Tokyo subway – not only is the posture similar, the impact technology has had on their lives are also comparable: Like most people do nowadays, Lain lives a schizophrenic existence with (many) totally opposing personalities outside of and inside in the 'Wired' – the series internet-like social media (in 1998!).
The impact the 'Wired' has on Lain is one of the central elements of the series, and it is probably easier to relate to this geeky, sometimes mysterious, sometimes creepy character now than when it came out in.
---
4. Tetsuo Shima from Akira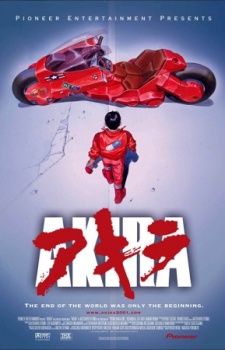 Episodes: 1
Aired: July 1988
Akira was an obvious pick, the difficult part was deciding who to pick. The definitive anime movie has a vast array of interesting characters, but ultimately Tetsuo is the one that stands out. After having spent his whole life in the shadow of his buddy Kaneda, he suddenly gets amazing telekinetic powers after he crashed with a mysterious, child-like figure on a highway.
Although he is ultimately good at heart, he quickly gets corrupted by his new-found power. His megalomania is fueled by his inferiority complex, and he is ultimately a tragic figure.
---
3. Spike Spiegel from Cowboy Bepop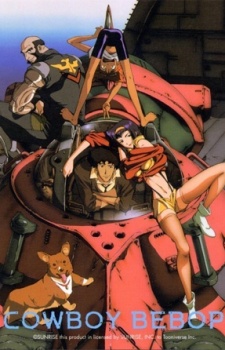 Episodes: 26
Aired: April 1998 - April 1999
Spike Spiegel is the personification of Cowboy Bebop's iconic, fast-paced James Bond-esque opening theme. His 'masculine' coolness doesn't put Humphrey Bogart to shame, and he could probably take on many a kung-fu movie protagonists. Under his charming appearance lies a past as a gangster, as well as a tragic love story.
---
2. Kusanagi 'Major' Motoko from Ghost in the Shell - Stand Alone Complex

Episodes: 1
Aired: November 1995
No matter whether we're talking about the introspective movie version or the more 'tough cop with personal issues' Major we meet in Stand Alone Complex, she's one of the more intriguing characters of anime. Her issues related to her 'mysterious past' and her nearly fully cybernetic body raises many questions about gender, identity and humanness, but is also a full-worthy action hero, a 'deep' character if there ever was one.
---
1. Ikari Shinji from Neon Genesis Evangelion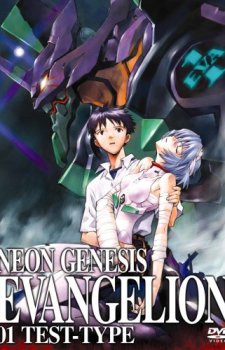 Episodes: 26
Aired: October 1995 - March 1996
Evangelion was, in contrast to series like Gundam, about what would actually happen if you put a bunch of teenagers in charge of saving the world. Forced by his father to control Evangelion Unit-01, Shinji suffers from all the complexes known to modern psychology, be it inferiority, mommy-issues, father-issues, identity, depression, sexual repression, cowardice, insecurity, just to name a few.
Shinji is Evangelion, he's the main character and his inner struggles are what gives Evangelion it's momentum. He's by no means a hero and is genuinely unlikable, but we're all bound to see some parts ourselves in him, even though we might now want to admit it.
---
That's our picks for the top ten Sci-fi anime characters! Was your favorite left out? Be sure to let us know in the comment section.
---