También puedes leer este artículo en:Español
A long unanswered question: when a person dies, what happens to the soul? Well, it's collected by a Shinigami, of course. Shinigami are the harvesters of souls, and their job is to do just that: collect the souls of the deceased and bring them to the world of the dead.
Manga and anime represent the Shinigami in a variety of ways. These different versions of the bringer of death all vary in their origin, purpose, and abilities. Thanks to these differences, the Shinigami found in each manga can be vastly different from one another.
Here are the 10 best Shinigami to grace the pages of manga.
10. Ryuu from In the Mirror of Death (Kyoukai no Shinigami)

Mangaka: Fujiwara, Hiro
Genre: Horror, Shoujo
Volumes: One-shot
Published: September 2011
A parallel world that grants any wish is just a thing of legends, right? When Ryuu goes missing, his friends decide to check out the mirror said to be the gateway to the parallel world. There they meet their friend Ryuu. Only, Ryuu's a bit different from usual: clad in black and sporting a scythe.
Ryuu's powers seem to only exist in the parallel world as a result of his wish, but there aren't too many people that wish to become the reaper of souls.
---
9. Mephisto Barto Dertov Reffert Lark Kucabara from Defense Devil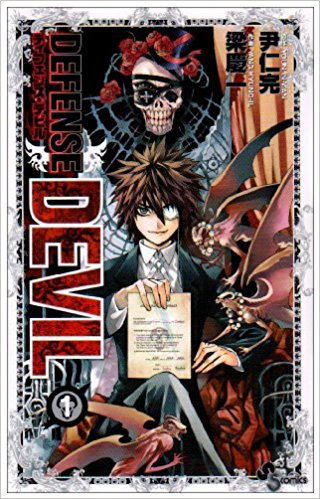 Mangaka: Yoon, In-Wan (Story) & Yang, Kyung-il
Genre: Action, Comedy, Shounen, Supernatural
Volumes: 10
Published: April 2009 – June 2011
Not your typical Shinigami, Kucabara doesn't collect the souls of the deceased to bring them to the afterlife. Instead, stripped of his powers as the son of the Demon King, Kucabara works as a Defense Devil, collecting dark matter from the souls of innocent sinners.
Not only is Kucabara collecting dark matter from sinners, but he does so in exact opposition of Shinigami. Kucabara must prove the innocence of a sinner before a Shinigami is able to collect their souls and take them away to the afterlife. Although Kucabara doesn't collect the souls of the dead, he does help to ensure the balance of the afterlife.
---
8. Michiru Kita from Zombie Loan

Mangaka: Peach-Pit
Genre: Action, Horror, Shounen, Supernatural
Volumes: 13
Published: October 2002 – February 2011
Again, not a Shinigami in the traditional sense. But thanks to her special power, Shinigami Eyes, Michiru finds herself in the company of some of the greatest Shinigami. Michiru's power, Shinigami Eyes, allows her to see how much time people have left to live. The ring she sees on a person's necks indicates how much longer someone has to live, with the rings turning dark black before their deaths. With this power of Shinigami Eyes, Michiru teams up with her classmates Chika and Shito to hunt and kill zombies.
MIchiru, again, not a true Shinigami in her own right, is assisted by Zarame. Zarame, the reaper of souls, has been stripped of his true powers and body. As a result, stuck in his chibi form, he stays by Michiru's side, where he can occasionally resume his true form. Michiru proves her worth by not only teaming up with Zarame but by also being able to restore his lost powers and body.
---
7. Rondo from Nageku Shinigami

Mangaka: Mitsubachi, Miyuki
Genre: Fantasy, Romance, Shoujo
Volumes: One-shot
Published: September 2008
It takes time to adjust to a new position, this holds true even for Shinigami. Rondo is a new Shinigami, and on his first day on the job, he's tasked with taking the life of Honoka Horiuchi, an eight-year-old with just a week to live. All Rondo has to do is kiss Honoka before the sands that dictate her remaining time runs out.
Just as Rondo goes to give her first and final kiss, Honoka's infectious smile catches him off guard. Unable to take her soul, Rondo finds himself befriending the very girl whose soul he came to take. Rondo's a rookie shinigami, so his failure is excusable. Despite his inability to take Honoka's soul, though, Rondo learns that he has a special power that makes him more than just your average Shinigami.
---
6. Sei from Shinigami Lovers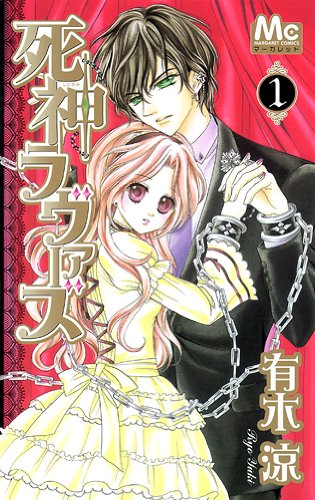 Mangaka: Yuuki, Ryou
Genre: Drama, Fantasy, Romance, Shoujo
Volumes: 2
Published: 2007 – 2008
Even Shinigami make mistakes. For Sei, this mistake means that he's chained to a girl whose soul he was meant to take. Although Sei was sent from the Shinigami world to take Miku's soul, he must now stay by her side until the day she dies.
Despite being a Shinigami, Sei is shown to be very kind to humans. Sei also has quite the sweet tooth, eating sweets whenever given the chance, and even saying that he never lets any sugar go to waste. Handsome and kind, Sei proves that you don't have to be soulless to take souls.
---
5. Lisara Restall from So, I Can't Play H! (Dakara Boku wa, H ga Dekinai.)

Mangaka: Okagiri, Shou (Story) & Tachibana, Pan (Art)
Genre: Comedy, Ecchi, Harem, Shounen, Supernatural
Volumes: 5
Published: November 2010 – September 2013
Lisara is an elite Shinigami, and heir to the Restall family. She makes her way to the human world, to find the "Singular Man." Instead, she finds a lecherous high school boy, Ryosuke, and her powers gone. Striking up a deal with Ryosuke, Lisara goes on a quest to make it back to the Shinigami world. And for that, she needs Ryosuke's help gaining her powers. Instead of stealing his soul or life force, however, she steals his lechery to gain her powers.
Lisara is usually seen in a school uniform, but when she transforms there's no mistaking that she is a Shinigami. In this form, Lisara is clad from head to toe in black and even has a pair of horn-like wings on her head. Equipped with a scythe that manipulates fire, Lisara is a Shinigami through and through.
---
4. Undertaker from Black Butler (Kuroshitsuji)

Mangaka: Toboso, Yana
Genre: Action, Mystery, Fantasy, Shounen, Supernatural
Volumes: Ongoing
Published: September 2006
In Black Butler, people who commit suicide are forced to become Shinigami as punishment for their deed. Undertaker is among the ranks of people who are tasked with retrieving the souls. During his time as a Shinigami, Undertaker worked as a Shinigami for a long time and was renowned for his work collecting souls. Shinigami still have human weaknesses like hunger, need for sleep, and what some call the root of all evil, boredom.
Undertaker grew bored of his role as a Shinigami and defected. Even after his defection, Undertaker's work still concerned death. Undertaker began to be concerned with the question of whether there was some experience after death. Undertaker also broke the rules of the Shinigami, by trying to manipulate the idea of life, even going so far as trying to create a soul.
Mysterious, and obsessed with death and the soul, even after putting down his scythe, Undertaker perfectly captures the essence of being a Shinigami.
---
3. Death the Kid from Soul Eater

Mangaka: Okubo, Atsushi
Genre: Action, Fantasy, Shounen, Supernatural
Volumes: 25
Published: June 2013 – August 2013
One might say Death the Kid's position on the list was a shoo-in. For starter's the word "death" is right there in his name. Add in the fact that he's the son of THE Death, and you have an easy path to being one of the best Shinigami in manga history. Death the Kid proves that he is more than riding on the laurels of his father.
Kid's status as the son of Death gives his many godlike powers and abilities. As a meister and student at Death Weapon Meister Academy Death gets assistance from his weapons and friends Liz and Patty. Death the Kid has shown himself to be formidable and very powerful on his own, especially when infected by the madness of power.
Death the Kid has his flaws, which initially prevent him from mastering his potential as a Shinigami. As Death continues to train he overcomes his flaws, and eventually truly becomes worthy of his name.
---
2. Ichigo Kurosaki from Bleach

Mangaka: Kubo, Tite
Genre: Action, Shounen
Volumes: 74
Published: August 2001 - August 2016
It takes a lot of skill to be one of the best Shinigami ever. Even more so, when you're actually just a substitute Shinigami. When Ichigo obtained his Shinigami powers, it was clear that he was going to be a powerful Shinigami.
Ichigo often broke the rules about what he was and wasn't allowed to do as a (substitute) Shinigami. Many times, this rule breaking was not because he had any true desire to save the souls of the dead and help them. In fact, Ichigo was more concerned with protecting the lives of anyone that he could. For this reason, Ichigo was always willing to take the next step in not only his growth as a Shinigami but also in Shinigami's evolution. His commitment to save lives, his achievements during his time as a Shinigami,
---
1.Ryuk from Death Note

Mangaka: Ohba, Tsugumi (Story) & Obata, Takeshi (Art)
Genre: Mystery, Psychological, Shounen, Supernatural
Volumes: 12
Published: December 2003 – May 2006
Shinigami, death god. A true Shinigami should have the ability to take a life anytime, anywhere, and in any way. With a Death Note, Ryuk and his fellow Shinigami are able to do just that. Unfortunately, even for a Shinigami, there are rules governing their use of death notes. These rules, however, at their essence state that a Shinigami must not do anything to extend the life of a human. Thus, following the rules of the death note, a Shinigami is able to live forever, all the while taking the lives of humans.
Not only does Ryuk have the true powers of a Shinigami in his hands, he also looks the part. When one thinks about a Shinigami, a creature with the ability to take life at will, a fearsome creature of your nightmares usually comes to mind. Ryuk, with his with his skeletal frame and black wings is the perfect representation of a death god: Shinigami.
For many manage readers, Death Note introduced them to the world of Shinigami. Holding that distinction, Ryuk easily finds his place as the top Shinigami.
---
Final Thoughts
The Shinigami found in manga are a varying bunch, but they're all the same in that they've got their eyes on your soul. Whether they look like humans or monsters or are called Grim Reapers, Shinigami, or even Death, one thing is clear: it's probably not a good thing if you meet a Shinigami. Let us know in the comments below who your favorite manga Shinigami is.
---