Characters are often a big draw in getting us started on an anime. From the looks, voices, and even the oppai, many attributes can make us fall in love with them. However, there is something deeper and much more important in deciding what attracts us to them; their personality.
By that I'm referring to the "dere dere" types. Be it tsundere or kuudere, the personality is always important as it decides how a character acts and thinks.
This list is all about one of the key types of "dere dere" out there. The "dandere", better known as shy type. There is something painfully cute about shy anime girls. Commonly depicted as the quiet, easily embarrassed, soft spoken girls, they are a staple in the recipe for a good anime!
And so, here's a list of our top 10 favourite shy anime girls!
10. Nadeko Sengoku from Bakemonogatari

Episodes: 15
Aired: Jul 2009 – Jun 2010
The main character of the Nadeko Snake arc of Bakemonogatari, Nadeko is scared of showing her emotions openly. She has a crush on the show's main lead, Araragi, and enlists his help to rid herself of a curse.
Though easily amused, she prefers to keep her calm and hide her emotions behind her bangs that cover her eyes. Nadeko's innocence often means she gets easily flustered, especially whenever Araragi is concerned.
Though she becomes slightly more upfront as the story progresses, she retains her habit of easily getting flustered, which is always endearingly adorable. With her incredibly adorable voice and timid nature, we rate her 10 on the list.
---
9. Mahiru Inami from Working!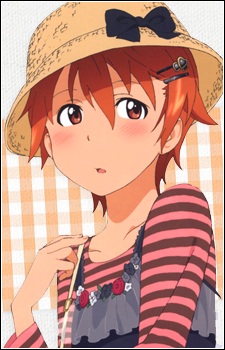 Episodes: 13
Aired: Apr 2010 – Jun 2010
One of the part-timers at the family restaurant Wagnaria, Inami is a timid high school student. She's best friends with fellow co-worker Taneshima, who's above-average chest size tends to make Inami question her own underdeveloped one.
Inami's shyness comes mainly from her extreme fear of men. Her fear is so strong that she tends to be highly trigger-happy around them, often punching males that come close to her with extreme strength.
But all you masochists, don't get your hopes up. She's actually quite the pure maiden. This redeeming quality of hers often causes her to get extremely flustered over even small encounters with the main male character, Takanashi. The transition from shy-and-soft-spoken Inami to "I'LL PUNCH YOU TILL YOU FAINT" Inami often provides much of the show's slapstick humour.
Because I'm not a masochist and that strength is slightly scary, we rate her at 9.
Working!! OP
---
8. Nana Ebina from Himouto! Umaru-chan

Episodes: 12
Aired: Jul 2015 – Sept 2015
Hailing from Akita, Nana is the close friend of the female protagonist, Umaru. She becomes very timid with Umaru's brother and is always getting flustered around him. She tends to slip into using her accent whenever nervous, and the contrast between that and her timid nature is oddly adorable!
One of the most lovable characters in the show, you could say she's more popular than Umaru! With that personality, what's not to like about her? We happily rank her at 8!
Himouto! Umaru-chan OP
---
7. Kosaki Onodera from Nisekoi

Episodes: 20
Aired: Jan 2014 – May 2014
As one of the main characters of Nisekoi, she undoubtedly has a crush on Raku Ichijou, the male protagonist, and is also the only girl that Ichijou openly has feelings for (as expected of a harem anime).
Unlike most dandere, whose sweetness is limited to their lovers, Onodera cozies up to many people. However, she still focuses on Ichijou, even taking care of him when he is wounded or ill. But this kindness also means that she often holds back her feelings out of consideration for others. If we had a kindness meter I'd bet she'd be near the top!
Her timid nature and unquestionable waifu status places her at 7.
Nisekoi Official Trailer
---
6. Kotomi Ichinose from Clannad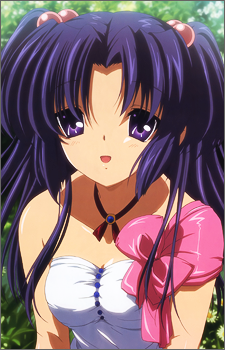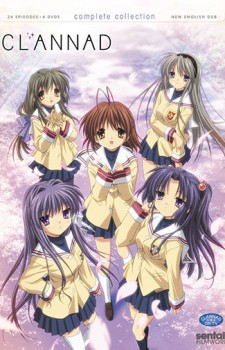 Episodes: 23
Aired: Oct 2007 – Mar 2008
One of the smartest girls in the school and the country, Kotomi is an introverted lover of books. She always goes to the library to study extra materials, especially books in foreign dialects.
Very timid and silent, she is initially shown to be hard to interact with. As she starts to hang out with the protagonist, her cold shell melts, revealing a helpless girl with a tragic past who's actually just scared of being hurt again.
Lovable and and strong with a heart-wrenching past, Kotomi takes rank 6!
Clannad OP
---
5. Nishikino Maki from Love Live!

Episodes: 13
Aired: Jan 2013 – Mar 2013
One of the main characters of the show and a key member of μ's, Maki is 15 years old and a first year at Otonokizaka High School. Despite looking very mature for her age, she is still very pure and somewhat childish. In fact, she still believes in Santa Claus!
A stubborn, guarded girl who has a hard time admitting her true feelings to her peers, she is part tsundere and part dandere, but still 100% adorable! Though she matures slightly as the show progresses, her child-like innocence and problems admitting her feelings remain, which is great news for us!
Cute, pretty, and very smart, Maki earns a ranking of 5.
---
4. Tadokoro Megumi from Shokugeki no Souma

Episodes: 24
Aired: Apr 2015 – Sep 2015
She is one of the main heroines who hails from a small port town in Japan. Sensitive and quick to panic, Megumi is a clumsy and shy student who will always try to do her best. She tends to sabotage herself, usually in a really adorable fashion, whenever distressed.
Despite her weakness, Megumi is an honest student who does not lie about anything. She has a strong sense of determination, and as the story progresses, she starts coming out of her shell. But thankfully, she still remains shy and awkwardly sweet. YAY!
Another character made of incredible waifu material, Megumi ranks at 4
Shokugeki no Souma OP
---
3. Julis Riessfeld from Asterisk War

Episodes: ***
Aired: Oct 2015 -
As a princess, Julis prides herself in being elegant, righteous, and beautiful. But in actual fact, she's hot-headed, stubborn, and extremely cold to those she is unfamiliar with. But as the story unfolds, we soon learn that she is an incredibly innocent girl, who's uncertain about expressing herself.
Part tsundere, part dandere, she's easily flustered, especially when put into "ecchi" situations (which actually happens quite often). As a princess who likes the simple things in life like fast food, the contrast from her usual hot-headedness and meekness makes her peculiarly lovable.
We crown this princess with a 3 on the list!
Asterisk War Official Trailer
---
2. Mio Akiyama from K-ON!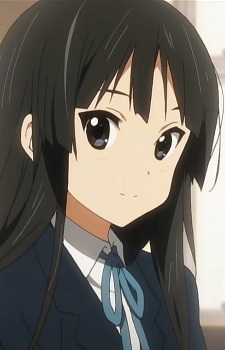 Episodes: 13
Aired: Apr 2009 – Jun 2009
With the lovable girls of the light music club, K-ON! is a cult favourite! And we all know Mio as our beloved awkward blob of cuteness. Though seemingly mature and strict (especially when Ritsu is involved), she's a scaredy-cat is who's often helplessly and adorably incapacitated with fear when stories involving the macabre and horrific come up.
A delicate and innocent beauty, she's afraid of attention and becomes overly flustered whenever she's under the spotlight. Just imagining herself in such situations turns her into a klutz. While mostly charming and heartwarming, the change in character is also very entertaining to watch.
A potent mixture of cuteness and grace, we place her at No. 2 on this list!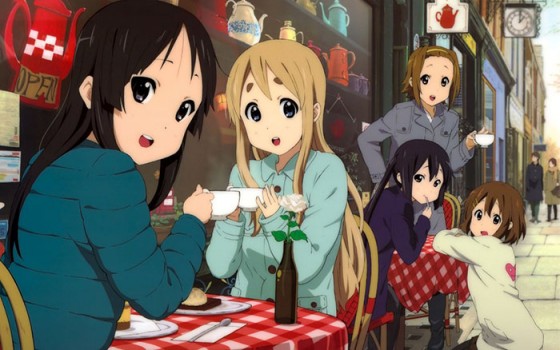 K-ON! OP
---
1. Sekiya Naru from Hanayamata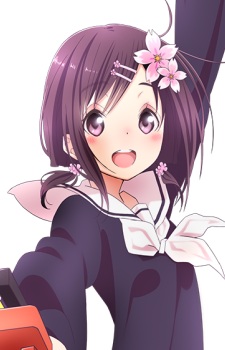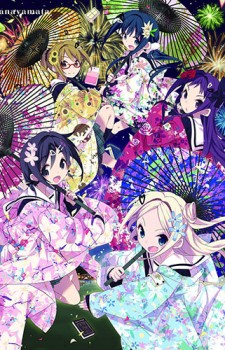 Episodes: 12
Aired: Jul 2014 – Sept 2014
Our main character, Naru, has no idea what she wants in life. She encounters Hana at the very beginning of the show, and the eccentric foreign transfer student with an odd love for yosakoi dance soon enlists her help in establishing a yosakoi club in the school.
Naru is very much an introvert and blushes almost all the time, which is really cute! She is very easily disoriented, and that clumsy nature provides most of the show's slapstick humour, which adds on to her charm!
Initially resistant to change, Naru soon pushes through her own stubborn ways in order to experience her greatest dream, which is to achieve something "above the normal".
Though clumsy, shy, and silly at times, her never-give-up attitude and the ability to power through challenges easily places her at No. 1 on this list!
Hanayamata OP
---
So, that concludes our list of the top 10 shy anime girls! Danderes are girls who are quiet, kind, and most importantly, only have you in their eyes. In other words, if you'd like to add a new waifu to your list, look no further! There's definitely one (or more) for you here!
Who else do you think deserves to be in the top 10? If you feel like we're missing out your favourite shy girl, tell us about her in the comments below!
by Suika