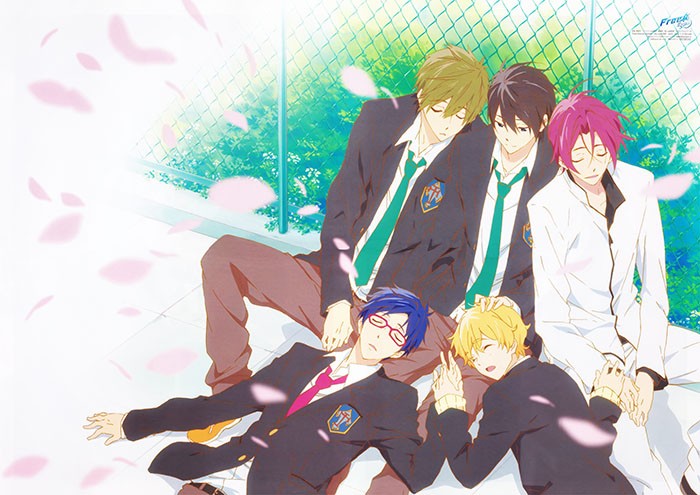 It started with a dream…
When people sleep they look like little sleeping angels. When anime characters sleep, they look like anime characters with their eyes closed. Still, some sleeping characters look like angelic versions of themselves, and some are just completely winning at life. What are they dreaming about? Can I sit here and stare at them a little longer? Is this heaven?
Here are the top ten sleeping faces—male version. Don't say we didn't warn you, if you end up staring at your screen until your eyes turn red.
10. Aomine Daiki from Kuroko's Basketball (Kuroko no Basket)

Episodes: 25
Aired: Apr. 2012 – Sept. 2012
On the court, Aomine Daiki looks like a member of the Harlem Globetrotters, but off the court, he's most likely sleeping. When he is first introduced in the thirteenth episode of Kuroko no Basket, he's lazing around in the gym. Every time Momoi Satsuki, his manager and childhood friend, is sent to look for him, Aomine is sleeping in his usual sleeping place, the roof of his school, Touou Academy, a rising powerhouse in the high school basketball scene and one of Seirin High School's biggest rivals. As Touou's star freshman, Aomine always looks intense on the court, but then we see this endearingly drooly face, hinting that this force to be reckoned with has another side to him.
After deciding to quit practicing basketball, because it made him too awesome, Aomine finds himself with little to do but enjoy the occasional adult magazine and sleeping on the roof, when he should be practicing. He even sleeps through the warm-ups of Touou's first game against Seirin, arriving fashionably late. Regardless, in that first game, Aomine really put his money where his drool is: He dominates the court. Still, sleeping through practice would soon be his downfall in the Kuroko's second season, when Seirin returns the favor in the first round of the Winter Cup.
---
9. Inuyasha from InuYasha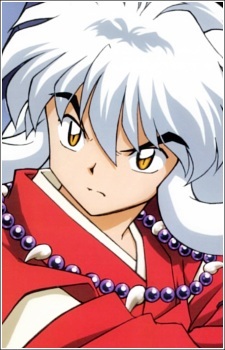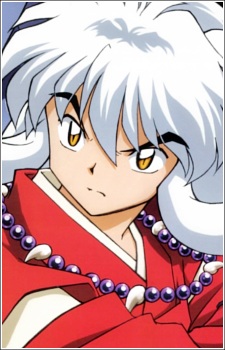 Episodes: 167
Aired: Oct. 2000 – Sept. 2004
Kagome was really having an otherworldly experience after she fell into the Bone-Eater's well and ended up in feudal Japan, but her silver lining would come in the form of a silver-haired half-demon with pointy dog ears. Not exactly his face alone, this whole scene looks simply idyllic. Inuyasha has been sleeping for fifty years after being bound by a sacred arrow shot by his first love Kiyoko. Arrow and all, he's still there in mint condition.
Oh my, who is this peaceful and enticing young man stuck in a tree with overgrown vines? Be still my heart. If Kagome was sure she was dreaming after she climbed out of the well, she must be thinking her dream is about to get really amazing right about now. We concur that playing with those ears is the only correct thing to do in this situation. Unfortunately, after Inuyasha wakes up, we find his personality doesn't exactly match the fantasy we were making in our minds, but he will win over our hearts eventually.
---
8. Mabuchi Kou from Blue Spring Ride (Ao Haru Ride)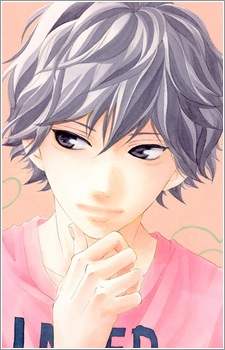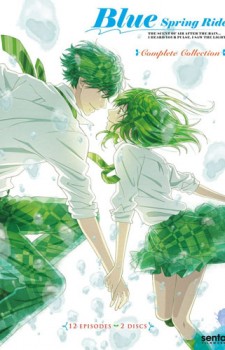 Episodes: 12
Aired: Jul. 2014 – Sept. 2014
Ao Haru Ride, produced by Production I.G, looks really polished for a shoujo anime. A really comfortable and heartfelt slice-of-life romance, Ao Haru Ride gives a really pleasant high school story about a love that started as an innocent childhood crush between Yoshioka Futaba and Mabuchi Kou. Yet, the two are separated before any confessions could be made. They are brought together again in high school, but they soon learn they are completely different than they were as little kids.
While this might sound like an angsty ride, Ao Haru Ride tends to fit in a little humor every now and then, including this particular scene in the ninth episode. Kou isn't doing so well in his studies, but he thinks his friends are being too intrusive when they worry about his grades. Early on a Saturday morning, his friends call to let him know they're having a study session at his house. Kou is still half-asleep, but he wakes up with the stark realization that he didn't lock his door. Obviously, he doesn't make it in time, and his friendly invaders are already at his front door.
---
7. Sena Izumi from Love Stage!!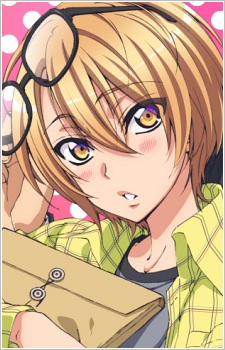 Episodes: 10
Aired: Jul. 2014 – Sept. 2014
Ichijou Ryouma fell in love with Sena Izumi, believing that Izumi is a girl. We have to admit, it's an easy mistake to make, considering he was dressed like a girl and playing the role of a girl. Ryouma later learns that Izumi is actually a boy. Ryouma is quick to think his love is now impossible, because he never felt that way about a guy before, but the seed of love has already been planted! Ryouma's heart skips a beat or two as he gazes on Izumi's cute sleeping face, and we don't blame him, not one bit. With his doubts are obliterated, Ryouma realizes his strong romantic interest in Izumi.
Izumi is a quintessential cute boy, complete with striking eyes and a little flush in the cheeks. Although he can be overly nervous or easily upset, Izumi is generally very cheerful and happy in his own little otaku world, which is centered on an equally cute and cheerful 2D magical girl Lala-Lulu. His dreams, though, start to have less magical girl and more Ryouma, as Izumi also falls head over heels for Ryouma in this modern boy's love classic.
---
6. Matsuoka Rin and Nanase Haru from Free!: Eternal Summer

Episodes: 13
Aired: Jul. 2014 – Sept. 2014
Oh, yay! Two for the price of one! This scene is truly what fujoshi dreams are made of. Matsuoka Rin and Nanase Haru are childhood teammates turned high school rivals, but that doesn't mean they aren't still friends. In Free! and its second season Free!: Eternal Summer, we get to peek into the lives of these competitive high school swimmers as they take on each other and navigate adolescence. By the end of Eternal Summer, Haru is all but lost, overburdened by what to do with his future.
On an impromptu trip to Australia, Rin is trying to help Haru find his dream in swimming. Rin booked a hotel room for them, but they front desk made a mistake and they have to sleep in the same bed! After settling in, they have a quick heart-to-heart about how Rin sees Haru. The little chat is very eye-opening about Rin's character, and the situation is almost too much to bear.
---
5. Sakishima Hikari from A Lull in the Sea (Nagi no Asukara)

Episodes: 26
Aired: Oct. 2013 – Apr. 2014
Nagi no Asukara is a beautiful anime about people who live under the sea. The sea-dwellers, however, have to get along with normal people who can't live under the sea. Nagi-Asu is a supernatural slice of life with a heavy dose of romance. The art is simply amazing, from the saltwater-worn town to the gorgeous underwater scenes, it sure is a thing to look at. As expected, such an eye-friendly anime would have a good sleeping boy, or two, or three, and at least one really awe-inspiring sleeping girl.
The characters of Nagi-Asu have the type of eyes that viewers get lost in. Hikari, in particular, has "stormy" eyes that really portray his strong connection to the sea. No, he doesn't sleep with his eyes open, but that's the amazing thing. Even though his money-makers aren't even shown, this scene is super touching, as it follows a long night for Hikari and Miuna, his future step-niece. Having trouble accepting Hikari's sister into her family, Miuna runs away. Hikari promises his sister that he will take care of Miuna, and he and his friends cheer up and reassure the young girl. The two end up sleeping outside, and Miuna returns home the next day after the all-night pep talk. Great job, Hikari, we are so proud of you!
---
4. Nakajima Atsushi from Bungo Stray Dogs

Episodes: 12
Aired: Apr. 2016 – TBA
"Wake up, boy!" Shh, shh, no, I'm just kidding. Stay just like that, just like that. Phew, that was a close one. Still, not even Dazai Osamu's catch phrase from Bungo Stray Dogs' trailer would be enough to snap Nakajima Atsushi to the land of the conscious. Atsushi always wakes up in a sleepy-eyed, delayed-response manner that is just too sleepily adorable for words. First, we're scolding Dazai for interrupting Atsushi's beautiful rest, and then we're thanking him for prompting a sleepy-eyed revival. Considering Atsushi passes out after using his supernatural ability, we'll be seeing more of this unconscious face for sure.
Much like Sena Izumi from Love Stage!! and Hikari from Nagi no Asukara, Atsushi's eye design is unique and interesting. It's amazing that these boys still look perfectly complete even with eyes closed tight. Atsushi is shocked to learn of his devastating hidden secret, but the Armed Detective Agency, a group of supernaturally gifted crime fighters, gives a boy a hand, and they put him up in company housing. Atsushi gets his first sleep under a real roof since the orphanage kicked him out. As a result, we get this angelic close-up of a very interesting character design that just whispers "peaceful," in a not creepy way at all.
---
3. Worick Arcangelo from Gangsta.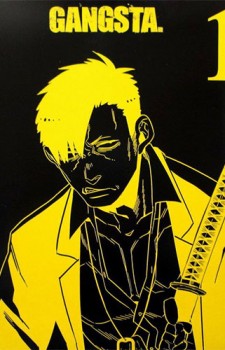 Episodes: 12
Aired: Jul. 2015 – Sept. 2015
The manga artist for Gangsta, Kohske, really likes drawing this guy sleeping, and we are so thankful to her! Worick Arcangelo is one half of the Handymen, who do odd jobs for police, mob bosses, and every day people. Their jobs can range from delivering medication to wiping a troublemaking gang in this small city ruled by organized crime. When he's awake, he is teasing his partner Nicolas Brown or their secretary and roommate Alex. A sweet talking pretty boy gigilo, Worick always has something to say.
When he's asleep, the poor guy is haunted by tragedy in his past and often awakes suddenly from nightmares. Lucky for him, there's usually an attractive woman around when he stirs in his sleep. As Alex comes across a shirtless sleeping Worick in Episode 3, she lets out her true thoughts: Worick is attractive when he isn't running his mouth. Still, we love the guy asleep or awake. Just when he's asleep, he looks amazing. How does this man exist in anime?! How come there aren't more like him? Kohske, please keep drawing Gangsta. Somebody, please make Gangsta Season 2!
---
2. Kageyama Tobio from Haikyuu!! Second Season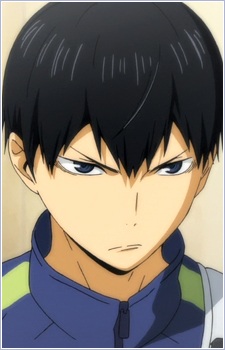 Episodes: 25
Aired: Oct. 2015 – Mar. 2016
In every way an entertaining experience, the semifinals for the Spring Tournament Qualifiers against the indomitable Aoba Johsai was packed with action, emotion, and suspense. We laughed. We cried. We briefly rooted for the other team. We really fell in love with the other team's player. We came back to Karasuno's side and cheered. What's a team to do after such an energy-draining pursuit for victory? They sleep on the bus, of course! It truly is a peaceful moment as Coach Ukai gives a heartfelt thank you to Take-chan… Sensei. Wait a minute, Kageyama Tobio, what's with that face? What on earth are you dreaming about?
Granted, the sleeping expressions of all the players in this scene are great. Ryu and Nishinoya are leaning against each other, and Tsukishima took off his glasses. He took off his glasses! Kageyama is the lone player still super tense after his match up with his former senpai. Is he still dreaming about when Oikawa gives him such a hard time? Is he dreaming about Hinata's screw-ups? Is he dreaming about the next season when they face Shiratorizawa? We really wish we could peak into Kageyama's brain and find out what's stressing a boy out so much in his sleep, but it's probably volleyball. It's always volleyball, and that kind of dedication is admirable.
---
1. Tanaka from Tanaka-kun is Always Listless (Tanaka-kun wa Itsumo Kedaruge)

Episodes: 12
Aired: Apr. 2016 – TBA
Tanaka-kun is a master of lethargy, if there is such a thing. His spirit animal must be a sloth, a very cute and sleepy sloth. That's saying something, because sloths are already super cute. He isn't your normal anime protagonist. He's not energetic. He's not even cheerful, but he's winning high school life in his own way.
In the opening scene of the series, Tanaka-kun is dozing off under a tree, taking in all of nature. If you haven't taken a nap under a tree with a sweet and subtle spring breeze, you really should try it. It is divine, and we believe that Tanaka-kun also has found some enlightenment in the power of sleeping. Later in Episode 1, we find Tanaka-kun having a small problem with dozing during the perfect time in study hall after finishing his homework. He can't feel the breeze from the window, because he is too far away, and other students are blocking the window a little; but when they move away from the window, Tanaka-kun is more than ready for full-bodied relaxation. Even though you're just a sleepy child, Tanaka-kun, you really do have a way to restore faith in humanity in the way you embrace the art of rest.
---
…and it shall end with a dream.
Usually watching someone sleep is a pretty intimate experience. We're glad we could share this moment with you. Thanks to anime, we gets a lot of chances to feel this kind of connection with our 2D husbandos, maybe more than we want. Yet, sometimes, the sleeping scene is more than just contrived intimacy. We get to see another side to an otherwise intense character, or we get a well-deserved pay off to a rollercoaster ride of action and/or emotions.
If you got in a yawn or two, then our job here is complete. Sweet dreams, readers. Please let us know who is your favorite husbando, oops, sleeping male character in the comments.