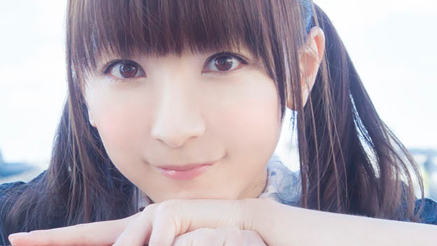 What You Need to Know:
Yui Horie, known as Hocchan to many of her fans, is something of a seiyuu legend. Since her debut in 1997, this voice actor and singer has formed bands, performed solo on Japan's most famous stage, Nippon Budoukan, and been in over 350 productions - you just can't help but love her!
But which of her roles in anime do Japanese fans adore the most? To find out, a survey of 500 people was held on Goo Ranking from February 29 to March 1, the results for which have just been released.
So which characters made the top ten? Do you agree? Find out now!
---
Top 10 - Top 6
---
10. Riko (Mahoutsukai Precure!) / 25 votes
9. Minori Kushieda (Toradora!) / 29 votes
7. Tsurara Oikawa (Nurarihyon no Mago) / 30 votes
7. Chie Satonaka (Persona 4) / 30 votes
6. Yui Horie (Sore ga Seiyuu!) / 31 votes
---
Top 5 - Top 1
---
5. Naru Narusegawa (Love Hina)
4. Tooru Honda (Fruits Basket)
3. Hanyuu (Higurashi no Naku Koro ni)
2. Tsubasa Hanekawa (Monogatari Series)
1. Yuria (DD Hokuto no Ken)
Source: Goo Ranking
---
I feel like whenever a seiyuu ranking is held, there will always be a character from Monogatari in the top ten...
I get that feeling too! None of these results are particularly surprising... Except I've never actually heard of number one?!
---
[ad_dfp position="bottom1" unit_pc1="true" unit_pc2="true" unit_sp1="true" class="mt40"]