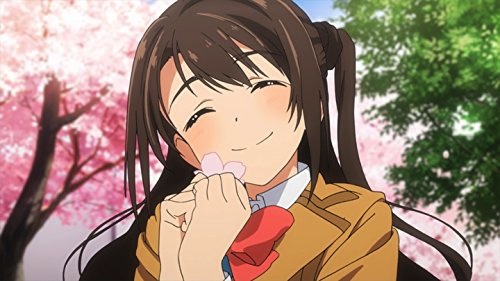 What You Need to Know:
A running poll asking Japanese anime fans to vote on the best anime titles which aired since 2013 has been updated. This week finally saw some of the Fall 2015 anime pour into the rankings.
It seems that a lot of anime from previous seasons have made it back into the top 20, and are occupying spots that the current fall anime were expected to be. Perhaps this means that the current season doesn't have as many interesting anime than others.
Check out the ranking below.

Ranking | (Change From Last Week)
1st. The iDOLM@STER Cinderella Girls 2nd Season (↑3rd)
2nd. World Trigger (↑13th)
3rd. The Heroic Legend of Arslan (2015) (↑50th)
4th. Food Wars: Shokugeki no Soma (↑-)
5th. Kyoukai no Rinne (↑50th)
5th. One Punch Man (↓4th)
5th. Mr. Osomatsu (No Change)
8th. Shimoneta Sekai (↑-)
9th. Oremonogatari!! (↓1st)
10th. Gakkou Gurashi! (↑23rd)
11th. Pokemon XY (↑-)
12th. Owarimonogatari (↓7th)
13th. Youkai Watch (↑-)
14th. Shirobako (↑20th)
15th. Fairy Tail (Season 2) (↑-)
16th. Lupin III (2015) (NEW)
17th. Durarara!!x2 Ten (↑-)
18th. Charlotte (↓16th)
19th. Owari no Seraph (↑20th)
20th. Yuru Yuri San Hai! (Season 3) (↓17th)

Source: Ani x Me
---
None of the Fall 2015 anime are in the top 3! What is this?!
Hmm... Maybe this is just a blip on the radar?
---
[ad_dfp position="bottom1" unit_pc1="true" unit_pc2="true" unit_sp1="true" class="mt40"]