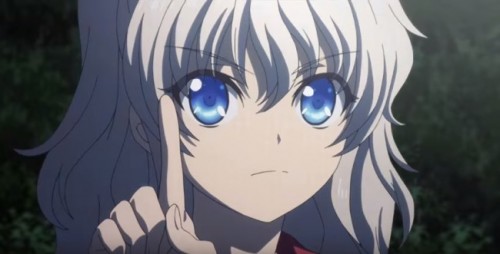 What You Need to Know:
A running poll asking Japanese anime fans to vote on the best anime titles which aired since 2013 has been updated. This ranking represents the end of the Summer 2015 anime season, so let's see what came out on top.
The top 2 places did not budge from last week, and this season's end saw Charlotte taking 1st, Gakkou Gurashi taking 2nd, and Prison School coming in with a solid 3rd.
Other anime that were once in the top 3, including Shimoneta Sekai and Himouto! Umaru-chan seemingly didn't hold onto enough popularity to keep their rankings to the end.

Ranking | (Change From Last Week)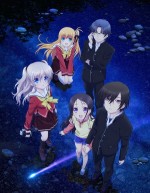 1st. Charlotte (←1st)
2nd. Gakkou Gurashi! (←2nd)
3rd. Prison School (↑4th)
4th. Non Non Biyori Repeat (↑10th)
5th. Working!!! (Season 3) (↑14th)
6th. Himouto! Umaru-chan (↑8th)
7th. Oremonogatari!! (↑9th)
8th. Shokugeki no Souma (↑29th)
9th. Shimoneta Sekai (↓3rd)
10th. GATE (↑11th)
11th. The Heroic Legend of Arslan (2015) (↑15th)
12th. Snow White with the Red Hair (↑18th)
13th. Rokka no Yuusha (↓7th)
14th. Everyday Life with Monster Girls (↑26th)
15th. Teekyuu 5 (NEW)
16th. Wakaba*Girl (↑34th)
17th. The iDOLM@STER Cinderella Girls 2nd Season (↓12th)
18th. Overlord (↓16th)
19th. Classroom☆Crisis (↑29th)
20th. Senki Zesshou Symphogear GX (NEW)

Source: Ani x Me
---
It looks like the 3 most deserving anime made the podium in the last week for summer! It's a bit disappointing about Umaru though...
Maybe... People just got tired of Umaru-chan's cuteness?!
[ad_dfp position="bottom1" unit_pc1="true" unit_pc2="true" unit_sp1="true" class="mt40"]