What You Need to Know:
A poll was conducted that asked anime fans to rank the upcoming fall 2015 anime in terms of how much they anticipated each one.
Over 10,000 votes were cast, and the results are below. Whether this ranking will hold is only a matter of time.

1st. Is the order a rabbit?? (Season 2) - 1442 votes


2nd. Haikyuu!! Second Season - 1369 votes


3rd. Owari no Seraph Second Season - 1035 votes


4th. Owarimonogatari - 1026 votes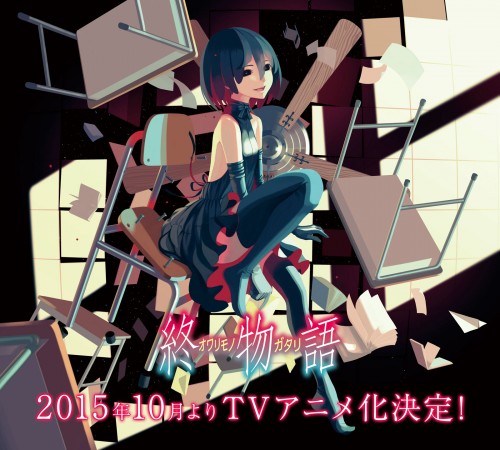 5th. Noragami Aragoto - 976 votes

6th. One Punch Man - 898 votes
7th. Lupin III New Series - 585 votes
8th. Mr. Osomatsu - 549 votes
9th. Yuru Yuri San☆Hai! - 527 votes
10th. Attack on Titan: Junior High - 508 votes
11th. K: Return of Kings - 468 votes
12th. A Corpse is Buried Under Sakurako's Feet. - 445 votes
13th. Mobile Suit Gundam: Iron-Blooded Orphans - 414 votes
14th. Heavy Object - 351 votes
15th. Aria the Scarlet Ammo Double A - 294 votes
16th. Soukyuu no Fafner: Dead Aggressor - Exodus 2nd Season - 280 votes
17th. Diabolik Lovers More,Blood - 260 votes
18th. Teekyuu 6 - 242 votes
19th. Subete ga F ni Naru: The Perfect Insider - 233 votes
20th. Hokuto no Ken: Ichigo Aji - 225 votes
Source: Charapedia
Reactions Around the Web
For me, it'd be One Punch Man and Revolutio I guess.
I'm so glad Sakurako-san made it onto the list!
I've had enough polls and Yuru Yuri to last me a lifetime.
---
I can't wait to see if this ranking actually reflects the quality of anime.
We'll know by October.
[ad_dfp position="bottom1" unit_pc1="true" unit_pc2="true" unit_sp1="true" class="mt40"]