What You Need to Know:
Famitsu conducted a survey asking gamers which anime they want for the next Musou/Warriors battle game.
Previous collaborations include One Piece: Pirate Warriors, Hokuto Musou, and Hyrule Warriors.
See the results below!
One Piece: Pirate Warriors
Hyrule Warriors
---
Top 5 Anime that Need a Warriors Game
---
5. Gintama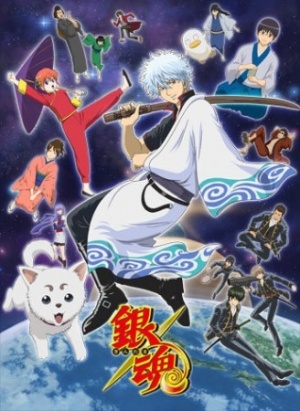 Episodes: 201
Aired: April 2006 - March 2010
Synopsis
Life isn't easy in feudal Japan... especially since the aliens landed and conquered everything! Oh sure, the new health care is great, but the public ban on the use of swords has left a lot of defeated samurai with a difficult decision to make concerning their future career paths! This is especially true if, as in the case of Gintoki Sakata, they're not particularly inclined towards holding a day job, which is why Gintoki's opted for the freelance route, taking any job that's offered to him as long as the financial remuneration sounds right. Unfortunately, in a brave new world filled with stray bug-eyed monsters, upwardly mobile Yakuza and overly ambitious E.T. entrepreneurs, those jobs usually don't pay as well as they should for the pain, suffering and indignities endured!
(Source: Sentai Filmworks)
4. Kingdom
Episodes: 38
Aired: June 2012 - February 2013
Synopsis
In the Warring States Period of ancient China (475-221 BCE), Shin and Hyou are war-orphans in the kingdom of Qin. They dream of one day proving themselves on the battlefield. One day, however, Hyou is taken to the palace by a minister. Winding up on the losing side of a power-struggle, Hyou manages to return to the village, barely alive. Shin then meets a boy who closely resembles Hyou, Ei Sei. For now he is the king of Qin; later he will become the emperor Shi Huangdi.
(Source: ANN)
3. Tokyo Ghoul
Episodes: 12
Aired: July 2014 - September 2014
Synopsis
Ken Kaneki is a bookworm college student who meets a girl names Rize at a cafe he frequents. They're the same age and have the same interests, so they quickly become close. Little does Kaneki know that Rize is a ghoul - a kind of monster that lives by hunting and devouring human flesh. When part of her special organ - "the red child" - is transplanted into Kaneki, he becomes a ghoul himself, trapped in a warped world where humans are not the top of the food chain.
(Source: ANN)
2. Fairy Tail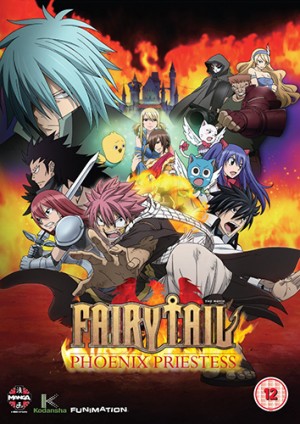 Episodes: 175
Aired: October 2009 - March 2013
Synopsis
Lucy is a 17-year-old girl, who wants to be a full-fledged mage. One day when visiting Harujion Town, she meets Natsu, a young man who gets sick easily by any type of transportation. But Natsu isn't just any ordinary kid, he's a member of one of the world's most infamous mage guilds: Fairy Tail.
(Source: ANN)
---
And First Place Goes to...
⇣
⇣
⇣
⇣
⇣
⇣
1. Pretty Cure
Episodes: 49
Aired: February 2004 - January 2005
Synopsis
Nagisa Misumi and Honoka Yukishiro couldn't be more different. Nagisa is sporty and Honoka bookish, and while they attend the same school, they have very little in common—until one day, a shower of shooting stars brings two very unlikely visitors into their lives: Mipple and Mepple, refugees from the Garden of Light, which has been conquered by Darkness. Endowed with new and startling powers, Nagisa and Honoka become Cure Black and Cure White, magical defenders of the light—together, they are Pretty Cure.
(Source: ANN)
Source: Hokanko
Reactions Around the Web
Fairy Tail would be easy to make because there are lots of characters, and alliances are clearly divided by guilds.
If this was asked a long time ago, it would've been Inuyasha for sure
I also wanted a PreCure Musou, but I didn't expect it to be first place
---
A Pretty Cure Warriors game, I would play for sure.
It sounds so fun!
---
[ad_dfp position="bottom1" unit_pc1="true" unit_pc2="true" unit_sp1="true" class="mt40"]