What You Need to Know:
Some manga feel like they could continue forever and never get boring - especially when they're shoujo manga, full of fluffy slice-of-life story lines and teenage angst!
With this in mind, Da Vinci News surveyed 262 people from across the nation to find out which completed manga they would like to read a continuation of.
So, which made the top five? Do you agree with the Japanese fans' selections? Read on and find out!
---
Top 5 Completed Manga You Want to Continue
---
5. Tenshi Nanka Ja Nai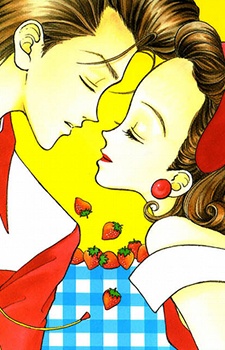 Synopsis
In a rainy spring day, first year high schooler Midori Saezima saw a tall, handsome fellow student took care of a stray kitten. Without knowing the boy's name, she fell in love with him at the first sight. Due to sickness, Midori returned to school three days after summer vacation -- only to find out that she was "volunteered" as a candidate for student council. After a series of embarrassing accidents, both she and the mysterious boy she had a crush on, Akira Sudo, were elected as members of the student council. Being the first student council of this newly established high school, they are about to create "new traditions" for their school and a bittersweet love story for themselves...
(Source: ANN)
4. Kodomo no Omocha
Synopsis
Sana Kurata, a child actress, faces many problems in her classroom, including a major one - her bullying classmate, Akito Hayama. Sana's outgoing and friendly nature leads her to work towards correcting all of the problems around her. Her 'meddling' irritates Hayama but at the same time captivates him, just as Hayama's gloomy nature irritates Sana and compels her to change him. As these two opposites attract each other, they face many hardships which bring them closer to a mutual understanding.
(Source: ANN)
3. Hime-chan no Ribbon
Synopsis
Princess Erika of the Magic Kingdom must test out a magic item that she created for a year on her human world doppelganger before she can qualify for the throne. Her look-a-like happens to be Himeko, a tomboy who worries that her boyish looks and attitude are ruining her chances with the boy she is in love with. Erika gives Himeko a ribbon that allows her to transform for an hour into anyone she wants, but if she exceeds the time limit, or if anyone finds out, she will be stuck in that form for the rest of her life.
(Source: MAL)
2. Hachimitsu to Clover
Synopsis
Takemoto lives in a run down student apartment, where his greatest worry is when he'll next be able to afford to eat meat and whether he'll get to class on time. Although he's away from home and living on his own, Takemoto is far from finished growing up. Along with his crazy cast of friends, Morita, Mayama, Yamada, and Hagumi, Takemoto sets out to discover life and his true self.
(Source: VIZ Media)
1. Cardcaptor Sakura
Synopsis
One day, Sakura Kinomoto accidentally opened a book containing dozens of magical cards called Clow Cards, and they scattered around her hometown of Tomoeda. Sakura was chosen to be the master of these cards and has been enlisted by the sun-based guardian Kerberos to use her magic and reclaim these cards before they make any more trouble in town. She is encouraged by her best friend Tomoyo Daidouji, and she meets a rival cardcaptor, Syaoran Li, who is a direct descendant of the creator of the Clow Cards.
(Source: Anime News Network)
Source: Da Vinci News
---
I haven't even heard of the first three... But then again I'm no expert on shoujo manga.
Cardcaptor Sakura is such a classic! I could read it over and over again!
---
[ad_dfp position="bottom1" unit_pc1="true" unit_pc2="true" unit_sp1="true" class="mt40"]