Today, we are going to remember one talented mangaka who keeps herself away from the spotlight. You probably haven't even seen her picture! Her manga Fruits Basket is much more well known than her own image, just to give you an idea. We are talking about Takaya Natsuki, whose real name is Hatake Naka. She was born in Shizuoka and raised in Tokyo. Takaya wanted to become a mangaka since she was a small girl, and well, sometimes dreams come true! Let's see which type of manga she has in store for us...
6. Genei Musou

Genres: Fantasy, Shoujo
Volumes: 5
Published: 1994 to 1997
The 90's were a hot time for onmyoji, a.k.a. Japanese exorcists. Takaya did not want to fall back and created her own onmyoji story in Genei Musou. Our protagonist is Tamaki Otoya, the last in an ancient line of onmyoji. Whenever a demon appears, Tamaki has the duty to exorcise it. When he gets tired of it, he relies on the encouragement of his childhood friend, Asahi. Unfortunately, she is possessed by a powerful demon!
If the only work you know of Takaya's is Fruits Basket, you will be surprised by Genei Musou. The story is much darker and violent, so it is not for soft hearted otakus. As result, it is also more adult, with surprising twists here and there. The characters are well developed and are relatable, especially when the love story develops. You can also enjoy some traditional Japanese fashion here, especially in the color illustrations. If you like Takaya but are also fond of more serious stories, you might want to take a look at Genei Musou.
---
5. Boku ga Utau to Kimi wa Warau Kara

Genres: Comedy, Drama, Fantasy, Romance, Shoujo
Volumes: 1
Published: Dec 10, 1992 to Jun 20, 1998
This is a collection of the first works by Takaya, originally published in several magazines. The first story is Boku ga Utau to Kimi wa Warau Kara, narrating us the woes of a pop singer with a scary face that is trying to help a childhood friend. It is followed by Ding Dong, which centers on a girl wondering if her father ever loved her. The third story is Voice of Mine, which involves the relationship between two completely different music students. The fourth one is entitled Double Flower, the story of a seamstress guy and his outspoken sister, who introduces him to the world of women's feelings. And finally, the volume is completed with Hana wo Motsu Mono Otanoshimi Bangai-hen: Ankoku Hime, a sidestory for Those who Have Wings concocted as a fairy tale.
In this manga, we can see the diversity of Takaya's mind. Most of the stories are about love, but through different scenarios and personalities. We have to be tolerant, though, because she is still immature as a mangaka here. Both plot and illustration are still unpolished. However, it is an interesting work to testify how Takaya developed her talent.
---
4. Tsubasa wo Motsu Mono (Those who Have Wings)

Genres: Adventure, Romance, Sci-Fi, Shoujo
Volumes: 6
Published: Oct 20, 1995 to May 2, 1998
Talking about Those who Have Wings… here we have it! This is the last pre-Fruits Basket work we will cover in this article. In Tsubasa wo Motsu Mono, Takaya imagines the 22nd century Earth. Everything is difficult, cold and devastated after many wars. People are being controlled by the military and big corporations who leave the commoners praying for crime and poverty. So, in this "comfortable" environment, we follow Kotobuki and Raimon, a former thief and a former soldier travelling together. They constantly encounter people looking for a legendary device called "Tsubasa" that grants people's wishes… plus they say that the only ones who can find the device are Kotobuki and Raimon.
Tsubasa wo Motsu Mono is a great combination of romance, comedy and action in a sci-fi environment. Takaya is at her best in character development. Also, although the illustration changes with every volume, it is easy to recognize each character. If you are looking for a manga that has the best part of Fruit Basket but more serious, perhaps Tsubasa wo Motsu Mono might be a good option for you.
---
3. Liselotte to Majo no Mori

Genres: Fantasy, Shoujo
Volumes: 5
Published: May 20, 2011 - in hiatus
Liselotte is a noble lady who is forced to move away from her comfortable home along with her attendants, the twins Alto and Anna. Close to her new dwellings lies a deep forest that is said to be enchanted. And sure it is! When Liselotte is attached by a witch, a man under the name of Engetsu saves her. Which other mysteries await for Liselotte in the forest? You will have to read Liselotte to Majo no Mori to find out!
If you like western fairy tales, you will find the overall environment of Liselotte to Majo no Mori enchanting (no pun intended). However, we know how mangaka love to twist and play with our assumptions, especially in the case of Takaya Natsuki. There are some dark secrets lurking in these volumes, and the characters have to deal with serious issues, all the way up to tragedy. If you like your fairy tales with more mature thoughts, you will feel attracted to Liselotte to Majo no Mori. Its only flaw is that is has been discontinued u.u
---
2. Hoshi wa Utau

Genres: Drama, Romance, Shoujo
Volumes: 11
Published: Jun 5, 2007 to Jan 20, 2011
Sakuya and Kanade are cousins who live together. On the day of her birthday, Sakuya receives a visit from a mysterious boy named Chihiro, who disappears immediately after. Now, our heroine will embark on a journey to find him again with the help of her best friends Yuuri and Sei. Will Sakuya see Chihiro again? And what will happen if she encounters him? Will Sakuya muster the courage to tell Chihiro she likes him? Nope, we are not telling :p
This manga is probably the one that is closest to the happy and sweet tone of Fruits Basket. It is a straight up innocent story about a first love between youngsters, after all. Don't worry though, it has enough plot twists to keep you interested. If you like fluffy romance that is not super sweet but is happy overall, you might like Hoshi wa Utau.
---
1. Fruits Basket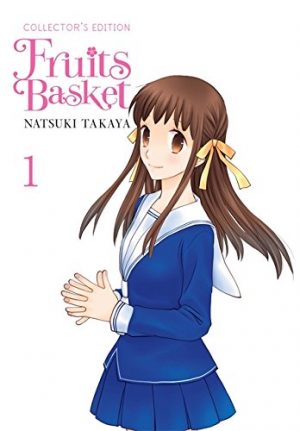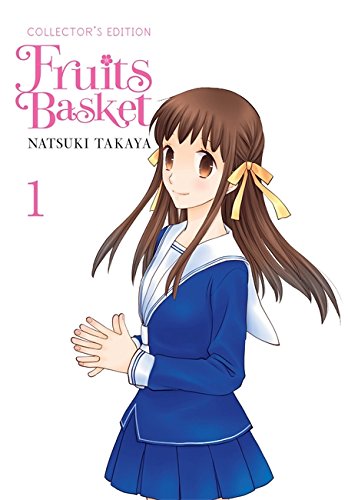 Genres: Comedy, Drama, Romance, School, Shoujo, Supernatural
Volumes: 23
Published: Jul 18, 1998 to Nov 20, 2006
And finally, here we are reviewing the longest manga by Takaya Natsuki! Our protagonist is Tooru Honda, a girl who since her childhood, has felt as she does not belong anywhere. Things get worse and worse for her, to the point of her becoming an orphan and homeless. However, Tooru never loses her good character and that characteristic of her pays back, as the Souma family offers her to stay with them. Tooru will discover that this is a most unusual family, haunted by a curse that is related to the Chinese Zodiac. Of course, we also have a love triangle between Tooru, Kyou Souma and Yuki Souma!
Fruits Basket was so good that it got the Best Manga Award by Kodansha in 2001. It even has a nickname, Furuba. The first part of the story is full of comedy and romance, but once again, we have to remind you this is a manga by Takaya Natsuki. Despite the challenges the youngsters face, they learn how to grow up and be true to themselves. There is pain, but also resolution and fulfillment. Fruits Basket is a well rounded story with charismatic characters. That is why otakus still go back to it.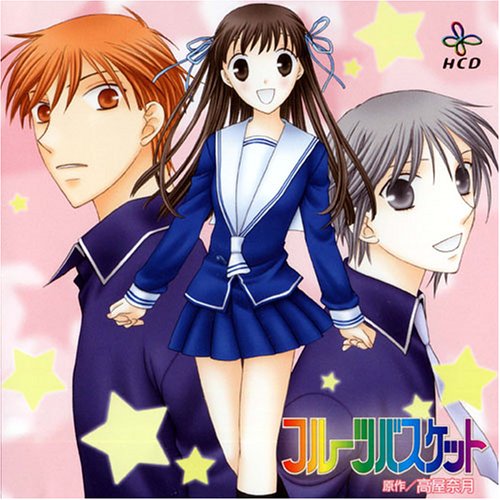 ---
Final Thoughts
Through her work, Takaya Natsuki shows us the true power of shoujo manga. At first sight, it looks cute and sweet. It does not even look very different from other shoujo mangas visually. However, once you are caught up in the story, you discover the plot tells you much more about the characters, making them human. Things can be complicated in the human world, but Takaya also reminds us that if we are with the right companions, we can go through highs and lows… and who knows? Perhaps we also can have a full shoujo romance 😉
Which is your favorite manga by Takaya Natsuki? Which is your favorite character? Don't forget to comment! See you soon 🙂
---