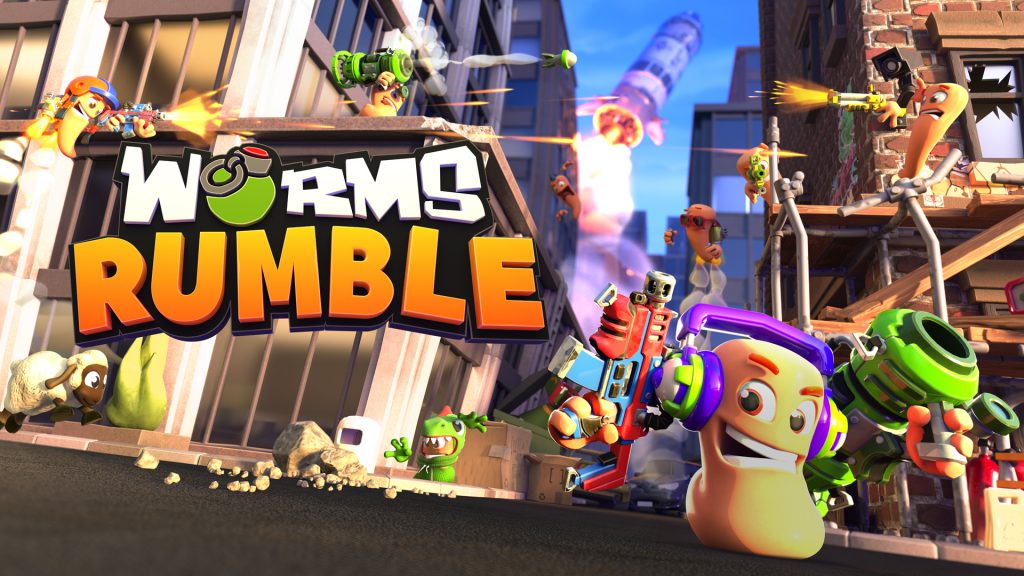 Do you know who the devs behind the Worms franchise are? They're called Team17, and it took them exactly 17 years to finally create a 3D Worms game that feels like a true Worms game. Of course, it doesn't really use all three dimensions, nor it plays like the old Worms games, but we can all agree that Worms Rumble is addictive as hell, and it does way more than jumping on the battle royale wagon...
Finally, a Fresh Take on the Old Worms Formula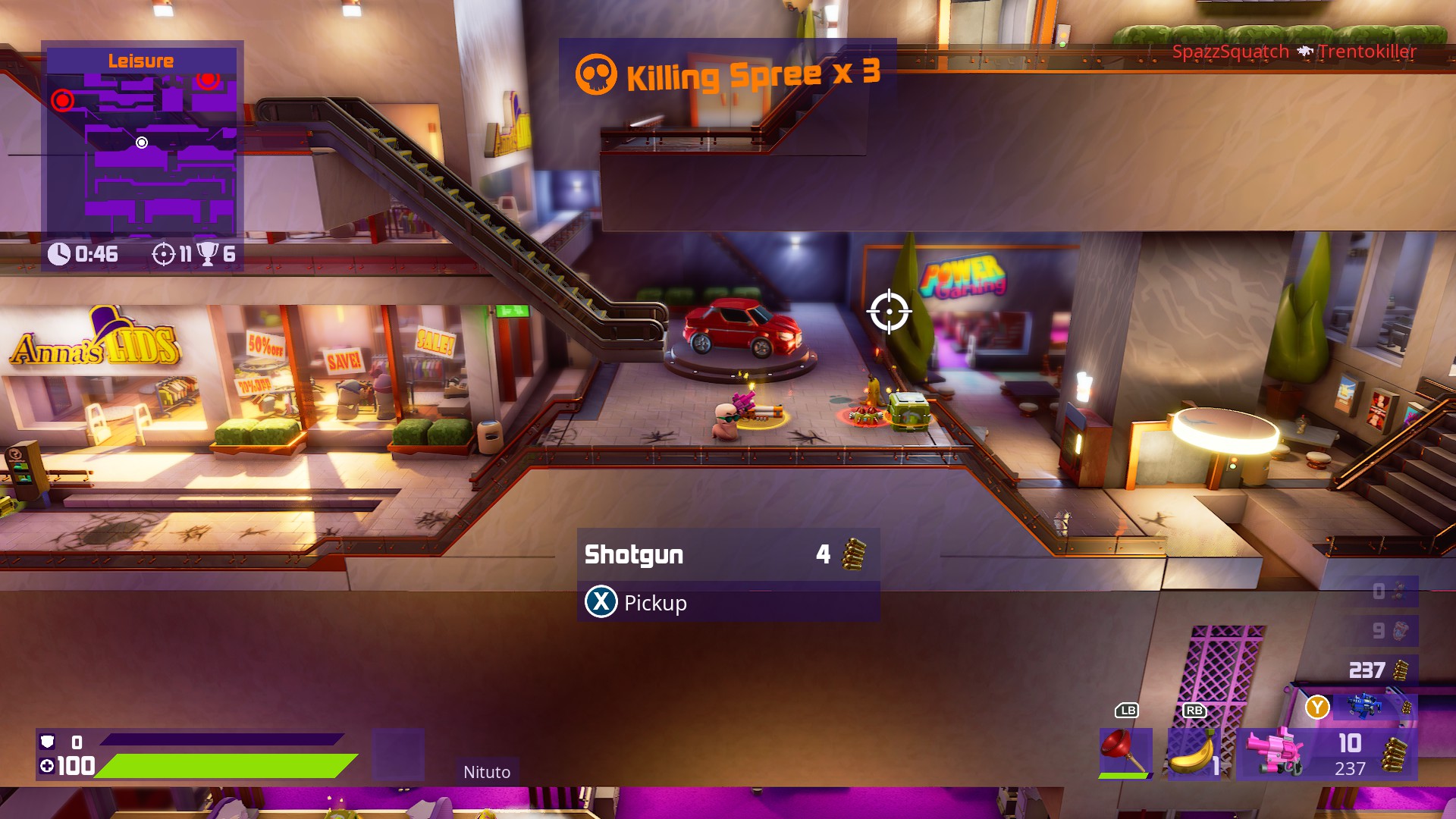 Worms Rumble looks like a 3D game, but it's actually a 2D sidescroller with 3D models and environments. This is great because it makes it easier to navigate the map while it gives the game a fresh look that no other recent Worms game has. Another change is the pace of each round since now all worms move at the same time and there are no turns. On the other hand, making it a real-time free for all gives you less time to analyze the situation and create a good strategy; it's still kill or be killed, but with a more frantic approach.
We played the game before its official launch, so we weren't new to the controls, but using a controller sounds like a better idea even if you're playing on PC. If you're new to Worms Rumble, it will take you a few rounds to learn the basics, but it's more bearable when you can actually kill other worms in the process, right? That's what this game does perfectly right because you don't need crazy skills to not feel like a noob; just go in there and start shooting at everything that moves!
Sorry, My Bat

When Team17 announced Worms Rumble, we all felt the same way: they're obviously going for the battle royale system. And we weren't wrong about it, but Worms Rumble is much more than just another game trying to jump on that bandwagon. In fact, it comes with 3 main game modes, and 'Last Worm Standing' is not even the most played. In our experience, that's the game mode with the longest waiting times, which is more frustrating if you are killed seconds after the match starts. If you feel like cooperating with other players, then you could try 'Last Squad Standing,' which is kinda the same, but at least it's played in teams, just like the old-school Worms.
The other game mode, the one we recommend the most, is 'Deathmatch,' in which the player with the most kills before the time runs out wins the match. If you die, you respawn; that's it. While you travel the map, you'll find elevators, laser traps, hidden passages, weapon creates, etc. Again, it will take you some time to learn what are the best weapons and how to efficiently use them, but knowing that you can respawn makes you feel way more confident and play more aggressively. After all, every kill counts, and that's enough to unlock new weapon skins, banners, and other cosmetics. Don't you want the other players to be amazed every time they get killed by you and see your cool banner and hard-earned gear?
Cross-Platform Matchmaking Saves the Day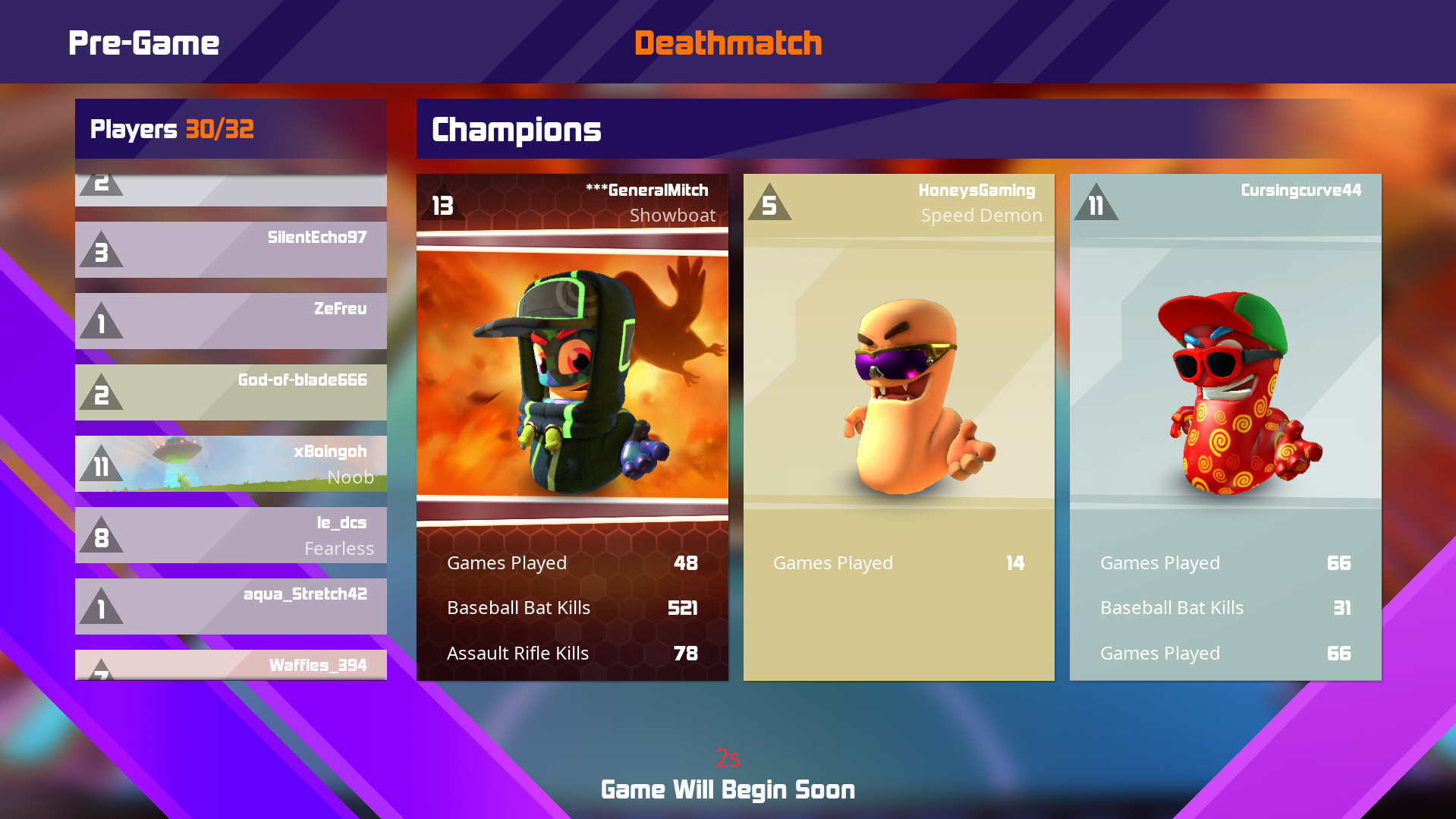 Worms Rumble is available on PC, PlayStation 4, and PlayStation 5, but you have the option to activate or deactivate cross-play at will. This is great because it allows you to play with your friends regardless of your platform of preference while it also makes the player count bigger, which helps a lot with matchmaking. If you feel like there's too much of a difference between console players and PC players, you can just deactivate it in the options menu, simple as that.
---
Final Thoughts

If you're a fan of the Worms series or you're just looking for something fun to play, Worms Rumble is a great option. The only thing we don't like about it is the lack of variety when it comes to the maps, but we're sure that Team17 will obviously address that in future updates.
Naturally, the lack of a single-player mode is noticeable, for obvious reasons, but we're positive that these frantic battles will give you more entertainment value than any campaign mode in previous Worms iterations. After all, there's nothing better than playing against other human beings, and that will always be more challenging than AI worms passing turns...
---