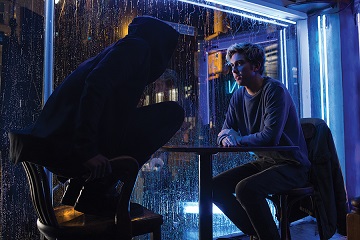 What You Need to Know:
VIZ Media will be in attendance at Licensing Expo 2017, and they'll be featuring top titles from its broad catalog which of course include Death Note! The Death Note film will debut globally on August 25, 2017, exclusively on Netflix.
In addition to Netflix's live action Death Note, VIZ Media will be highlighting the following flagship titles at the show this year:

・Naruto Shippuden, the #1 title in Hulu's anime category
・One-Punch Man, the hottest anime debut in 2016.
・Hunter X Hunter, new season coming soon on Adult Swim.
・Jojo's Bizarre Adventure, a multigenerational action-adventure currently airing on Adult Swim.
・Bleach, one of the most successful international multimedia brands.

For more information pertaining to the upcoming expo but also more on VIZ, be sure to visit VIZ.com.
Source: Official VIZ Media Press Release
---
Netflix is about to get more darker with this Death Note release this summer. I hope people will enjoy this western rendition of the series.
It's great to see more and more franchises making their way to the west and getting the recognition they deserve. Makes my heart happy.
---